THOUGHT FOR THE DAY
"Either you think, or else others have to think for you and take power from you, pervert and discipline your natural tastes, civilize and sterilize you." — F. Scott Fitzgerald, American author (1896-1940)
TODAY IS
Today is TUESDAY, MARCH 24, the 84th day of 2020. There are 282 days left in the year.
HIGHLIGHT IN HISTORY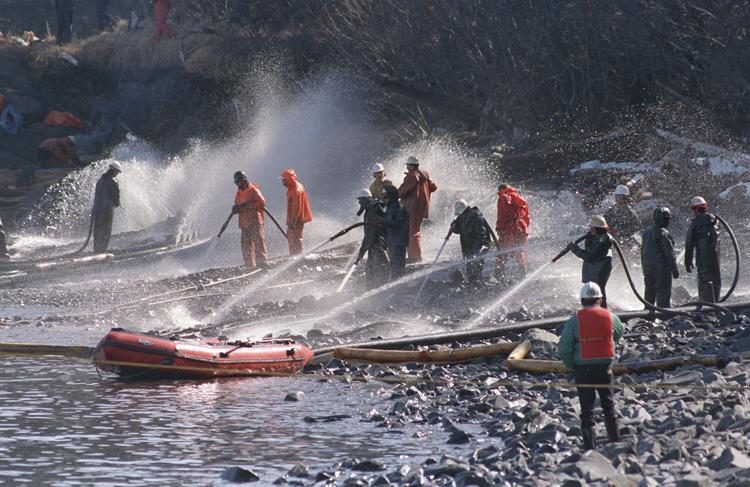 On March 24, 1989, the supertanker Exxon Valdez ran aground on a reef in Alaska's Prince William Sound and began leaking an estimated 11 million gallons of crude oil.
10 YEARS AGO
Keeping a promise he'd made to anti-abortion Democratic lawmakers to assure passage of his historic health care legislation, President BARACK OBAMA signed an executive order against using federal funds to pay for elective abortions covered by private insurance.
ON THIS DATE
In 1955, the Tennessee Williams play "Cat on a Hot Tin Roof" opened on Broadway.
In 1958, Elvis Presley was inducted into the U.S. Army at the draft board in Memphis, Tennessee, before boarding a bus for Fort Chaffee, Arkansas. (Presley underwent basic training at Fort Hood, Texas, before being shipped off to Germany.)
In 1975, Muhammad Ali defeated Chuck Wepner with a technical knockout in the 15th round of a fight in Richfield, Ohio. (Wepner, a journeyman known as the "Bayonne Bleeder," inspired Sylvester Stallone to make his "Rocky" films.)
In 1988, former national security aides Oliver L. North and John M. Poindexter and businessmen Richard V. Secord and Albert Hakim pleaded not guilty to charges stemming from the Iran-Contra affair. (North and Poindexter were convicted, but had their verdicts thrown out; Secord and Hakim received probation after each pleaded guilty to a single count under a plea bargain.)
In 2001, U.S. skater Michelle Kwan won her fourth World Figure Skating title in Vancouver, British Columbia; Irina Slutskaya of Russia got the silver, and American Sarah Hughes earned the bronze.
CELEBRITY BIRTHDAYS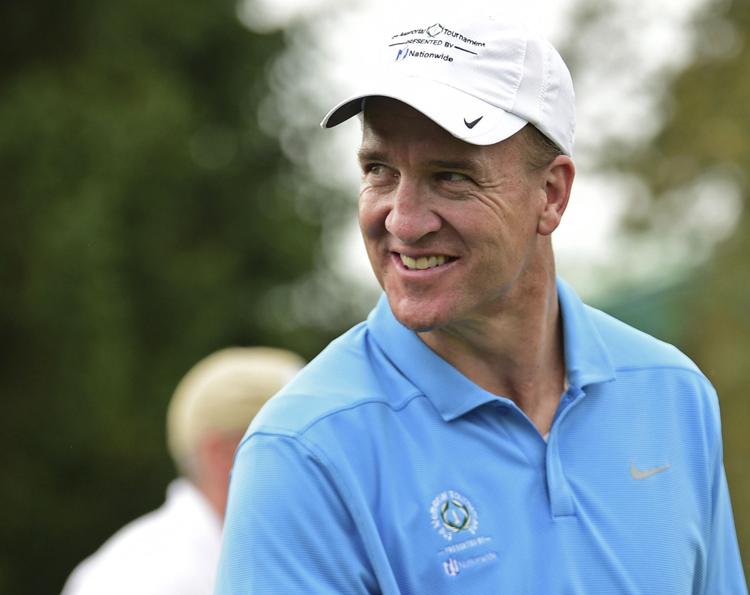 Fashion and costume designer Bob Mackie is 81.
Fashion designer Tommy Hilfiger is 69.
Comedian Louie Anderson is 67.
Actor Robert Carradine is 66.
Actress Kelly LeBrock is 60.
TV personality Star Jones is 58.
Actress Lara Flynn Boyle is 50.
Actress Megyn Price is 49.
Former NFL quarterback PEYTON MANNING is 44.
Actress Keisha Castle-Hughes is 30.