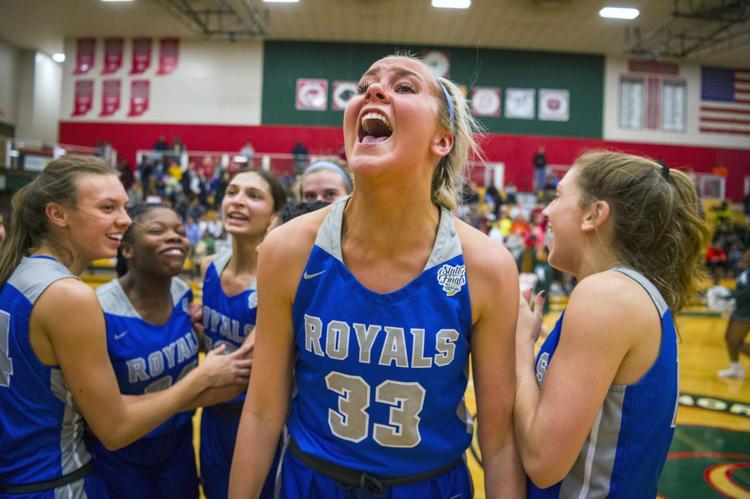 FISHERS — In 2013, Taya Reimer graduated with the all-time girls basketball scoring record at Hamilton Southeastern, was a McDonald's All-American and departed for a college career at Notre Dame before finishing at Michigan State.
Young girls in Fishers dreamed of one day following in Reimer's footsteps. They flocked to her games, collected her autograph and listened attentively when the 2013 Morgan Wootten National Player of the Year instructed them on fundamentals at summer camps conducted by coach Chris Huppenthal and his players.
One of those youngsters was a fifth-grader named Sydney Parrish.
Not only did Parrish go on to follow in Reimer's path, but she has succeeded in setting a very high bar for the next generation of players to reach. Parrish was selected this month as Indiana's 2020 Miss Basketball.
Parrish's mother remembers Sydney, then in grade school, being star struck by Division I coaches at Hamilton Southeastern games. Little did they know then, but many of those coaches would return several years later to recruit Parrish.
"I remember taking Sydney to a game in the third grade when Taya Reimer was playing and Tara Vanderveer from Stanford was in the stands," Aimee Parrish said. "I told Syd, 'We're going to meet her, she's famous,' and she said, 'no.' It was funny that, eight years later, she (Vanderveer) was recruiting Sydney."
Parrish is just the latest product of the culture set by Huppenthal and his 4A powerhouse program.
Anything less than excellence is considered a failure.
"It starts with Chris Huppenthal," athletic director Jim Self said. "He has a very high standard of expectations, and kids meet those expectations."
"We've been known as a basketball school," Parrish said. "Excellence is required; we are expected to win. I think every school in the state expects Hamilton Southeastern to win."
As the Hamilton Southeastern program has proved, winning doesn't happen by accident.
Huppenthal has compiled a 271-79 record in his 15 years at the school and has done it against one of the toughest schedules in the state. The culture is instilled in young girls, like Parrish when she was in grade school, who attend Huppentahl's camps.
"We have our camp in the summer, and the players are really involved in that," Huppenthal said. "The players coach stations, and the kids get to know the players and look up to the players. That's important, because then the younger kids grow up wanting to come see our players play."
The Royals have sent a parade of Indiana basketball royalty onto the hardwood, including Reimer, Courtney Osborn, Bre Lloyd and Erika and Kahla Roudebush. Each scored over 1,000 career points.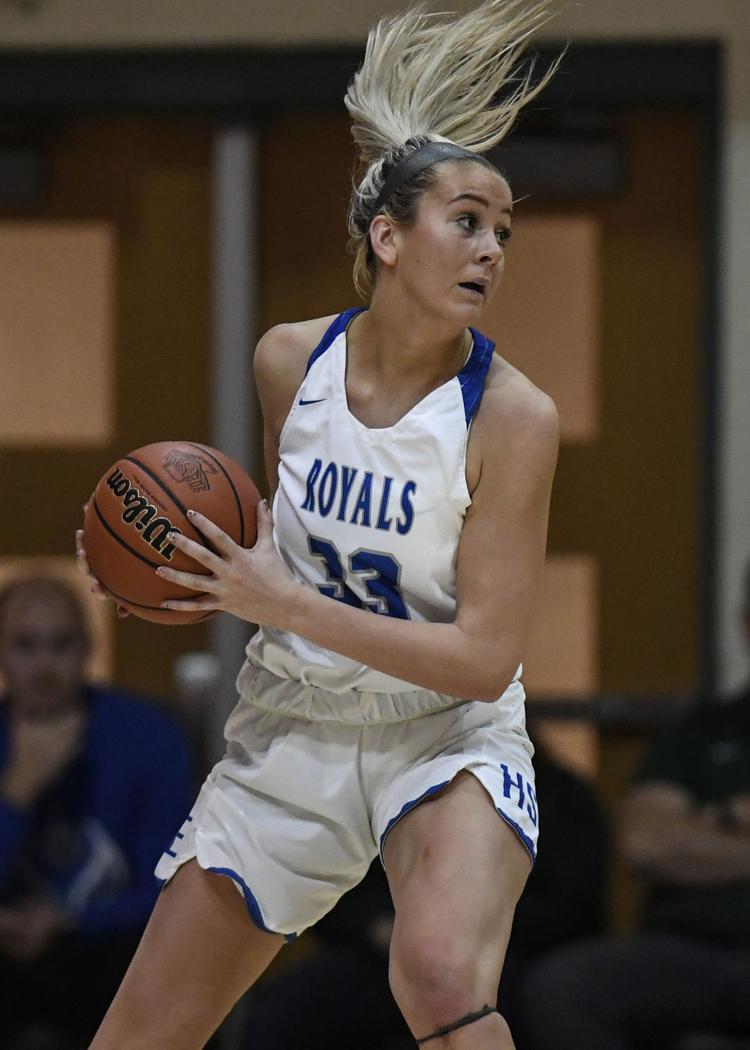 But Parrish took the Royals to new heights in 2019, leading Hamilton Southeastern to the school's first state basketball championship. In the process, she accumulated the most points in school history, 1,925.
Parrish says she owes much of her success to Royals players who came before, and she enjoys paying it forward to the next generation.
"We (high school players) all have so much fun at those camps. We probably enjoy it as much as they (campers) do," Parrish said. "We're teaching them the same things we learn at practice, so they'll know what to expect in high school."
The Royal tradition was present before Parrish and, given the driving forces behind the program, it will continue long after she heads to the University of Oregon in the fall.
"My opinion of high school sports is that the house is never built," said Self, the Hamilton Southeastern athletic director. "It's a continual build, and she helped continue to lay the foundation for a big old house that's going to continue to be built."