The film "Hoosiers," based on tiny Milan's epic upset of heavyweight Muncie Central for the 1954 Indiana High School basketball state championship, drew critical acclaim and achieved box office success when it was released in 1986.
Four years later, the state's all-time leading scorer, Damon Bailey of Bedford North Lawrence High School, played in the state championship game in front of 41,046 fans in the Hoosier Dome. It's still the largest crowd ever to see a high school basketball game.
Celebrated in film and reaffirmed with record-breaking crowds, Hoosier Hysteria seemed poised to reign for the coming decades.
Few foresaw the tumbling state tournament attendance that would characterize the next 30 years. About half the number of people who paid to go to postseason games in 1990 did so in 2019.
Basketball lovers in a basketball-loving state were startled, even before the coronavirus crisis hit in March, leading to cancellation of the 2020 regional, semistate and state finals.
The decline in fan interest "is disappointing to me as a coach because I'm passionate about the game and have been since I was five or six," said Lebanon's Albert Hendrix, who played at Frankfort in the late 1970s.
"I was passionate when I played and am passionate when I coach. When we went to Frankfort, I talked to some of the guys I played with and their parents, and they can't believe the way attendance dropped since the '70s and '80s."
CLASS BASKETBALL
Fans of the sport don't have to look far to find a villain. The advent of the class tournament, beginning in 1998, fits the bill.
Prior to that year, all schools, regardless of enrollment, played in the same tournament, and one team was crowned state champion. Class basketball divided teams by school enrollment size into four tournaments, leading to four state champions.
The decline in fan interest was immediate. In 1997, the total postseason attendance in the last traditional tournament was 786,024. The following year, the first of class basketball, the number dropped to 616,170.
Since 1998, attendance has continued to plummet. Last year, 339,891 people attended the tournament.
"Today, if a community has a good team, people will come out to support it. However, if the program is struggling, people are not as loyal as they used to be," South Decatur coach Kendall Wildey said.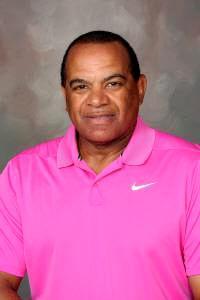 Former Westview coach Troy Neely played in the traditional tournament at Jimtown High School before coaching two stints at Westview, one in the single-class system (1987-89) and one in the four-class system (1997-2003). In his second tenure as Warriors coach, he led Westview to back-to-back Class 2A state championships, in 1999 and 2000.
After reaching the pinnacle of success in the second-smallest class, Neely still felt unfulfilled.
"For me, personally, winning those championships, it just left me with this 'I wonder if,'" Neely said. "The competitor that I am, I wanted to know how we would do against the (big schools)."
Class basketball not only diluted the ultimate outcome of the state tournament, it disrupted the local tenor of sectionals.
Instead of playing the five or six closest schools as they had in the traditional tournament, teams now have to travel farther to play in a sectional against others schools of similar enrollment. And instead of the largest local gym hosting the sectional year after year, the first level of the tournament now often rotates among home gyms of the participating schools.
"Sectionals no longer being 'local' or having common rivals has also contributed to some decline in the state tournament," North Decatur coach Kyle Nobbe said. "When you consider travel, lack of common rivalry, switching of sectionals every two years, this also can be seen as a factor to the decline."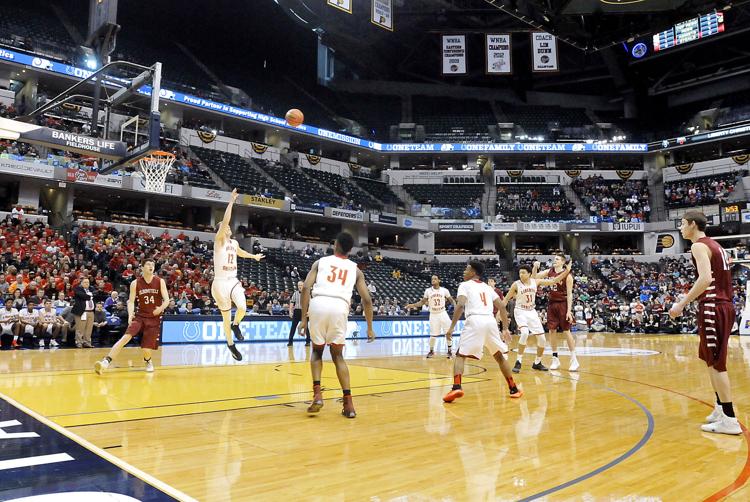 While class basketball triggered a sharp decline in attendance, fan interest had been decreasing for years.
In 1990, a total of 981,395 attended boys basketball tournament games. By the last year of the traditional tournament, 1997, the crowds had shrunk by more than 195,000.
But still, many pin the blame for declining attendance on the class tournament.
"It's almost like having a nice, strong Coca-Cola and you put ice in it; it just kind of waters it down," Neely said.
Some fans, like 1980 Wapahani High School graduate Kenny Rodeffer, were initially skeptical but have finally warmed up to class basketball.
"Back in the day I didn't care for class basketball, but now I've gotten used to it," Rodeffer said. 'We've had it for more than 20 years. It gives a few more kids a chance to play in the state finals."
Wapahani, like Westview, has benefited from the class system. The Class 2A Raiders have won five of their eight sectional titles since 1998, including one this season. Rodeffer has noticed Wapahani crowds growing in recent years because of the success.
"I would say actually right now attendance is better than when I was back in school," Rodeffer said. "The team is a little better and we're winning more."
TOUGH COMPETITION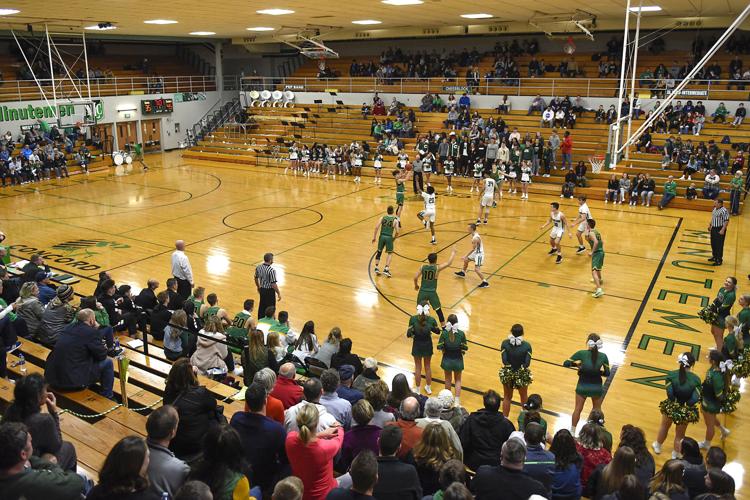 Basketball used to enjoy a near monopoly on fun during Indiana winters. With temperatures dipping below zero and snow piling up by the inch, there just wasn't much else to do.
This was especially true through the 1950s, when the state had hundreds of small school districts. These districts, isolated from entertainment options in larger communities, forged strong local identities built around the high school and often centered on the basketball team.
After the Indiana School Reorganization Act of 1959, the number of districts with fewer than 1,000 students declined from 801 to 156. Consolidation has continued in spurts since the 1960s, reducing the total number of districts from 966 in 1959 to 291 today.
The establishment of regional and multi-community schools in many cases erased a town's school-based identity and exposed would-be fans to other options for a fun Friday night. Today, the competition for leisure time cuts even deeper into high school hoops.
Options include movies in theaters and at home, restaurants specializing in a wide variety of cuisines, malls and online shopping, video games and online gaming, year-round and offseason youth sports and a seemingly endless slate of school activities.
"There are many entertainment options out there for fans to choose from on a daily basis," Batesville Athletic Director Bryan Helvie said. "Travel time, the success of a team and even access to online streaming of events can influence whether a person decides to attend a game."
Further eroding fan support, more teenagers are working part-time jobs instead of going to the gym on Friday night to cheer on their school's team. Since 2009, the number of high school students who work has increased by 16 percent, according to Child Trends, a research organization that seeks to improve the lives of children.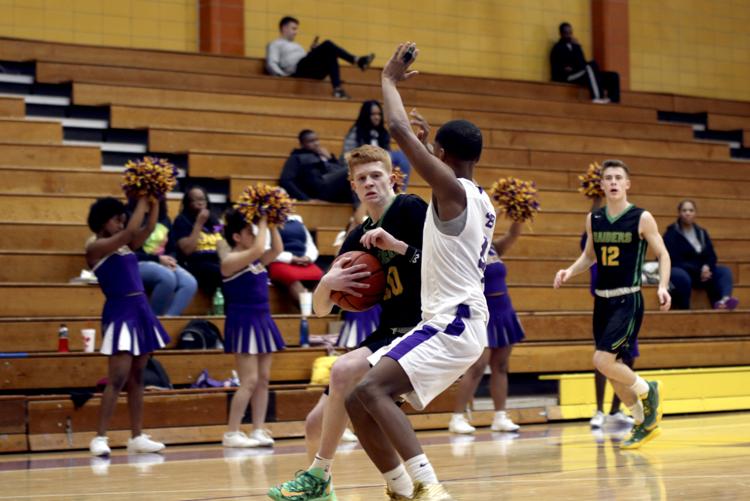 Linda Paddock, a 1983 Logansport graduate and the mother of two former players at Alexandria, has seen the impact of all of these factors on Indiana high school basketball.
"The atmosphere has dropped off some," said Paddock, a teacher at Alexandria. "The kids have more things to do. When we were young, everybody went to the games because it was the only thing to do. Now, kids have jobs, social things to do, they're staying home on their phones."
Lapel junior Corbyn Carroll attended about half a dozen games this season, mostly to support a girl he likes who's a cheerleader at the school. When he can't make it to a game, he often has a good excuse.
"I have to work late at Lapel Elementary aftercare, or I have homework to do," Carroll explained.
Alexandria freshman Carter Anderson attended the sectional at his school "to have fun and watch my brothers ball out."
Some of his friends were there, too. But others stayed home.
They were "probably stuck on video games," Anderson said.
On the Tuesday night of Alexandria's sectional game, basketball fans had lots of other ways to quench their thirst for hoops. That night in central Indiana, TV viewers could choose among at least six college games and at least two NBA games — not including an expanded menu of games through cable and satellite.
Television and online streaming provide college and professional games to watch nearly every night of the week during the winter, prompting some fans to opt for the comfort of the couch instead of unforgiving high school bleachers.
THE LUCKY ONES
Despite all the competition for the attention of prospective local fans, some schools — particularly those with winning records — still draw large crowds for home games. Westview, where Neely used to coach, is one of the lucky ones.
And some schools are trying different approaches to get more students to the games.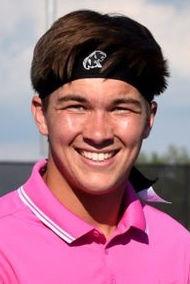 Officials at NorthWood decided to give students free admission to games this year, and attendance has increased.
"We've just made it (the games) such a big deal," senior Jack Wysong said. "We have a lot of sports fans, especially in the junior and senior class, so we've been able to lead that and encourage a lot of people to come."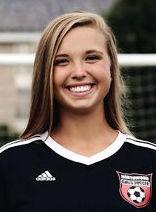 Fellow senior Caroline Jenkins has been coming to games her entire life. She credits the tight-knit community of NorthWood for strong game-night crowds.
"I just enjoy watching the sports and watching my classmates because I know them," Jenkins said. "It helps that we're such a small community; everybody knows everyone. If you know someone, you're going to want to support them."
But statistics show that schools like NorthWood are the exception, not the rule. High school basketball might still be more popular in Indiana than anywhere else. But it's not what it once was.
Just ask Troy Neely.
"When I ... don't see a packed gym, it just makes me feel like, 'Boy, basketball just does not mean what it used to mean," he said.