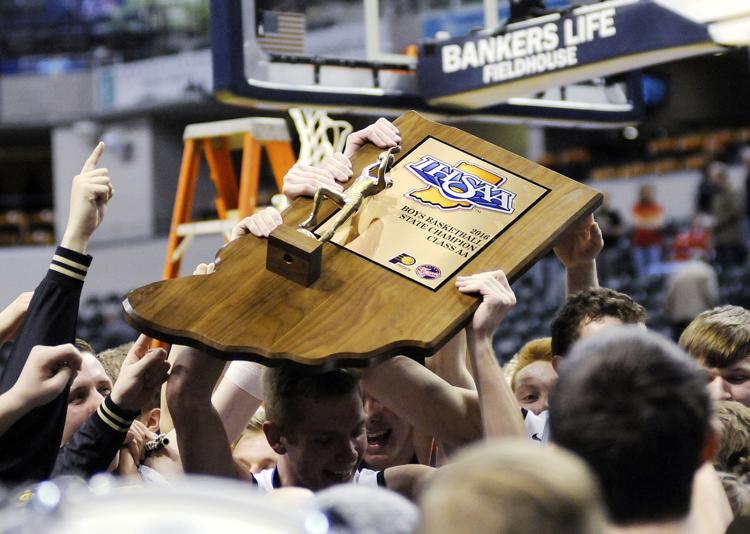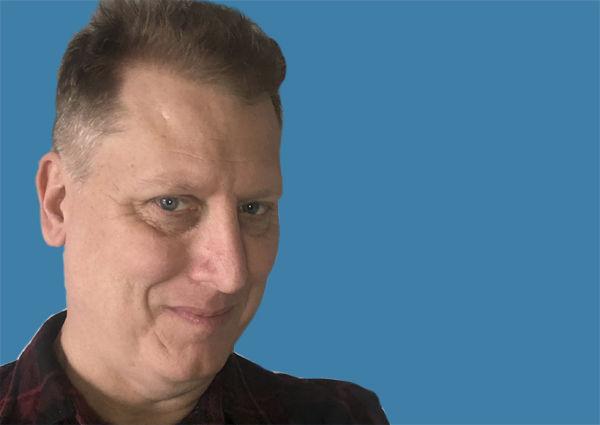 As generations pass, the game remains the same. The basket is still 10 feet off the floor. The free throw line is still 15 feet from the basket. The court is still 84 feet long.
Fictional coach Norman Dale, played by Gene Hackman, makes that point to his team in the 1986 film "Hoosiers."
To keep his Hickory Huskers from being intimidated by cavernous Hinkle Field House in the 1952 state finals, Dale brings with him measuring tape. Then, calmly, Dale has his players check the dimensions of the court prior to warming up the day before the game.
The small-town version of 1950s Indiana high school basketball that "Hoosiers" portrayed was about teamwork and a town rallying around its young heroes.
Fast-forward seven decades and whether those ideals still exist in Indiana high school basketball is up for debate. More Jimmy Chitwoods are leaving smaller towns for private schools in bigger cities to get noticed. Teams don't always pass four times before taking the first shot.
If Jimmy and his Husker teammates were transported ahead 70 years by time machine, they'd certainly be perplexed by a different atmosphere.
Their Converse Chuck Taylor sneakers would still be fashionable but would have no use on the basketball court. In a game between Bloomington South and Greencastle on a late February night in 2020, the Greencastle squad wore Nikes, while the host Cougars wore purple Under Armor sneakers.
Rather than chanting "We've got spirit, how about you?!" fans sitting courtside were mostly silent, videoing the action on tablets or hand-held devices. Gone too, were the knit sweaters and polyester skirts of the cheerleaders, replaced by tighter, more streamlined shirt-and-skirt combinations.
Certainly, Jimmy couldn't have envisioned players warming up in Bose headphones or shooting step-back jump shots.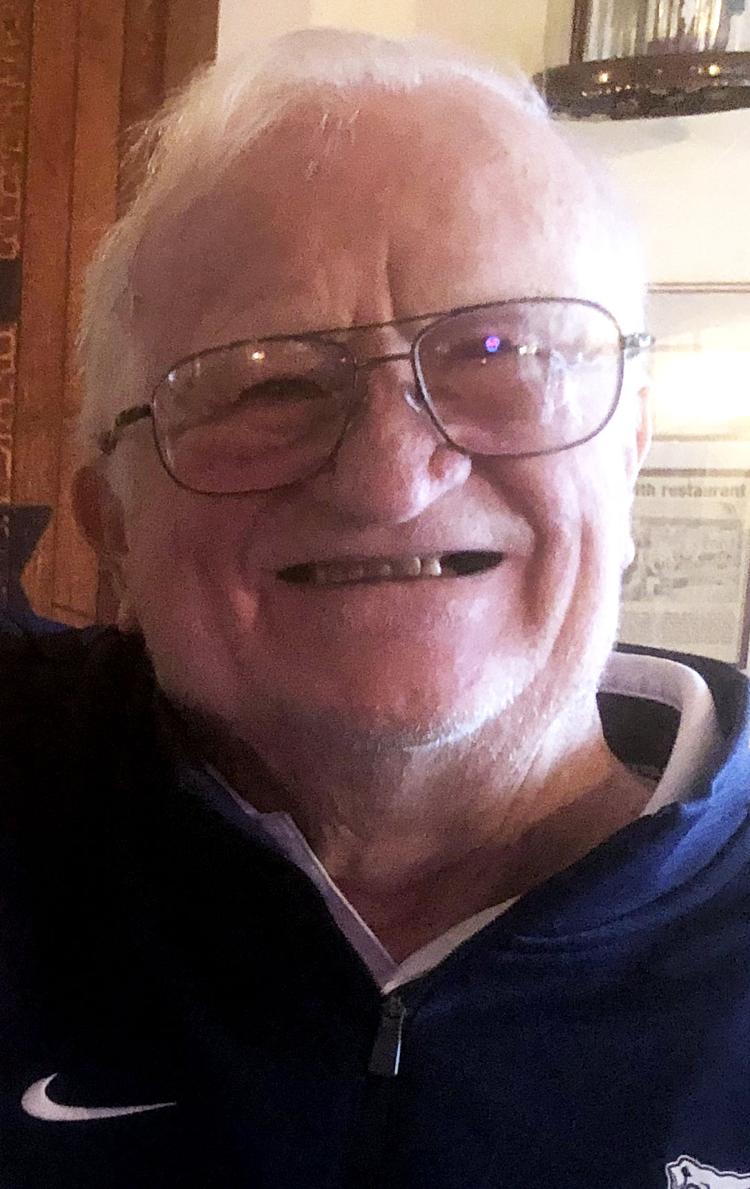 The real-life Jimmy Chitwood, 1954 Indiana Mr. Basketball Bobby Plump, is still passionate about the sport at age 83. Plump began playing the game in third grade after his father bought him a goal and basketball for Christmas, borrowing lumber from the factory where he worked to build a backboard.
"Hoosiers" screenwriter Angelo Pizzo based Hickory on the 1954 Milan team. Like Chitwood, Plump hit the winning shot for Milan, leading the school of just 161 students to a state finals upset of Muncie Central, which had an enrollment of 1,662.
Plump didn't live in Milan, but in a town three miles west called Pierceville.
"On a good day we might have had 80 or 85 people in town," Plump said. "We had no electricity, even though we lived in downtown Pierceville, until I was 13."
These days, at his bar, Plump's Last Shot in the Broad Ripple neighborhood of Indianapolis, memories of the Milan upset adorn the walls. Plump's 1954 varsity letter jacket is encased, along with photos and newspaper clippings highlighting him and Milan's run.
Plump happily greets any visitor who wants to talk about the Milan Miracle and the history of Indiana high school basketball. He knows a good deal about it, having attended the state finals yearly into the 1990s. But then he underwent surgery to fuse three discs in his back, and now it's too uncomfortable to sit through a game.
Plump can still recall the packed crowds when he ran the court in the 1950s. Milan played in a 1,000-seat gym, with 1,000 season ticket holders. In his senior year, most of Milan's home games were played in a 2,000-seat gym in nearby Versailles, which hosted sectionals.
Each team got an allotment of 500 tickets for sectionals. Each player got two free tickets for family.
"The rest of my family had to go by the luck of the draw, or try to get tickets from the neighboring town," Plump said.
The state finals at Hinkle Fieldhouse in 1954, Plump said, were packed with 15,000 fans. Tickets were $3.50, which included admission to the two games in the morning that served as state semifinals and the championship game that night.
"There are people that come in here (to Plump's Last Shot) and say they paid $25 scalping price to pay to get in, and it was televised statewide," Plump said. "That's how important basketball was."
Indiana High School basketball has changed a lot since then. You'll find few scalpers at the state finals, which is rarely sold out. And letterman sweaters and bobby socks are rarely seen.
But the basket is still 10 feet off the floor. The free throw line is still 15 feet from the basket. The court is still 84 feet long.
Players on the state finalists are always looking to create their own Jimmy Chitwood/Bobby Plump moment by hitting a game-winning shot to build their own legacy and lead their school and town to glory. Maybe one day another Hoosier hardwood hero will even go on to have a restaurant named after him.
Generations pass. Fan interest may wane. But the game remains the same. Pure as Indiana soil.