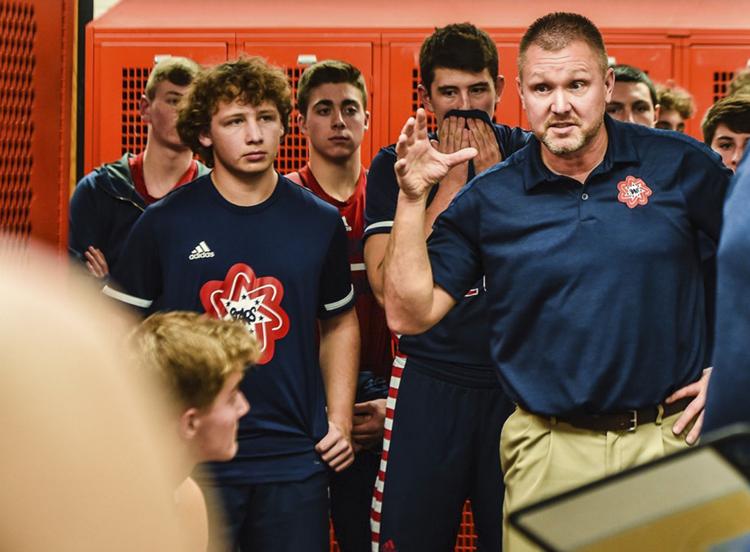 There were no jitters.
When Bedford North Lawrence schoolboy legend Damon Bailey played in front of more than 41,000 fans at the Hoosier Dome in the 1990 IHSAA state finals, the stakes were high — and the record-setting crowd was expected.
"We were playing in front of sold-out gyms" throughout the season, Bailey said. "So whether it was a 2,000-seat gym or a lot of our games were moved to Hinkle (Field House) or to Assembly Hall, we were used to playing in front of a lot of people."
Closing in on the 30-year anniversary of his team's state final victory over Concord, Bailey has witnessed the decline of both attendance and participation across the state in the sport he loves.
After an All-American college career at Indiana and a nine-year pro basketball career, Bailey returned in 2004 to Bedford, where he's helped coach his two daughters and son.
Though some have blamed declining fan interest on the advent of class basketball beginning in 1998, Bailey thinks the issue is deeper.
"It's a different world," Bailey said. "We're all busier. Kids play so many games with AAU and everything. When I was a kid, we went to high school games because we weren't doing anything else.
"Right now, we'll have a (high school) game here tomorrow night but ... from 8 years old to 13 years old, they will be playing in a tournament in Louisville, or a tournament in Indianapolis or a tournament somewhere."
'NOW IT'S GONE'
Naismith Basketball Hall of Famer George McGinnis led Washington High in Indianapolis to a state title in 1969. He then played one season at Indiana University, earning All-American honors, before an 11-year pro career that included stints in the ABA and NBA with the Indiana Pacers.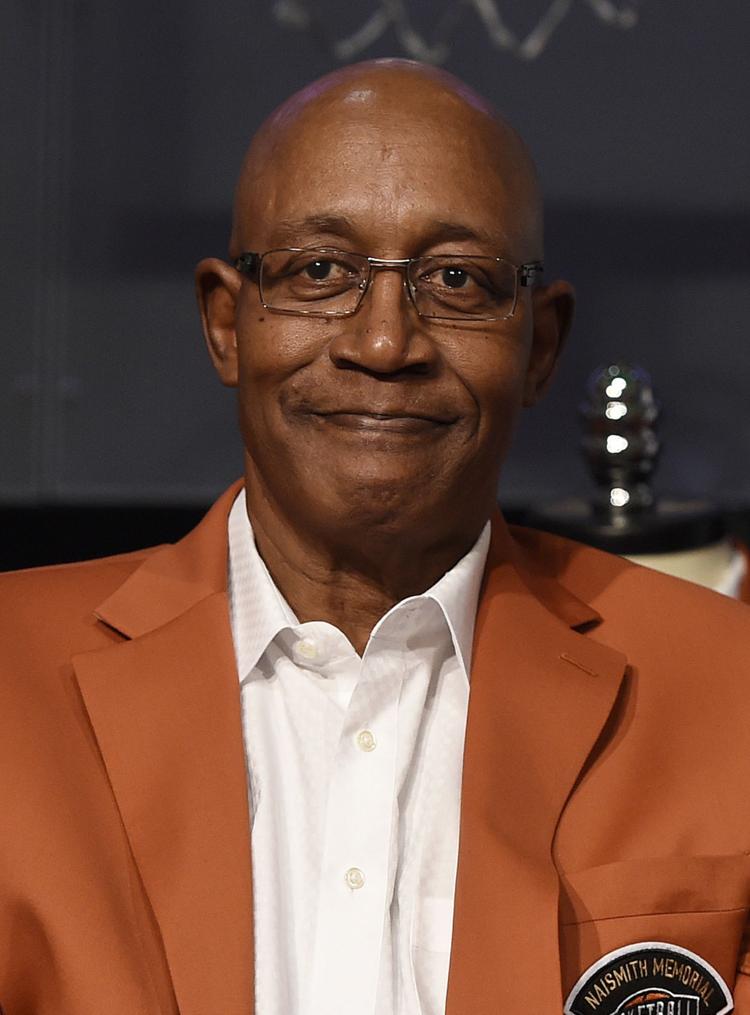 "When I was a teenager it was the most important thing in my life, to be able to play in the (state) tournament and ... to become a state champion," McGinnis said. "It's still the greatest thing that's ever happened to me. But you know kids today. There's many more things to do, and I don't know if all the interest is there (in basketball) the way it used to be."
McGinnis believes AAU basketball culture, playing basketball year-round, burns kids out, thereby cutting into high school hoops participation. He recounted the story of Wayne Pack, a player he and teammates prodded to try out for Washington High's team as a senior after getting cut his first three years.
"He ended up starting on our team, winning a state championship, getting a scholarship to Tennessee Tech, where he got a degree and played a couple of years of professional ball, and then became an executive in corporate America for the last 35, 40 years," McGinnis said. "So it's those kind of stories ... I don't think you will see today."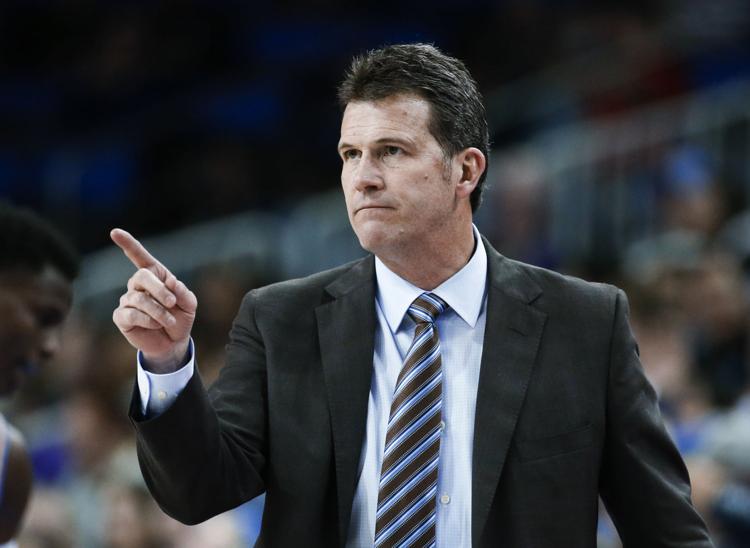 Former New Castle standout Steve Alford, who led IU to a 1987 national title, thinks class basketball and conference realignment have diminished interest in Hoosier Hysteria.
Alford, Indiana's Mr. Basketball in 1983, played four seasons in the NBA and has since been the head coach at Manchester University, Missouri State, Iowa, New Mexico, UCLA and, currently, Nevada.
"We had the Wigwam in Anderson, now it's gone," Alford said of the iconic high school basketball gym that seated nearly 9,000 but is now mothballed. "The Wigwam was an incredible building. Muncie had three schools, Anderson had three schools, and all three schools were big time (basketball powers). Now you've got one school in each of those cities.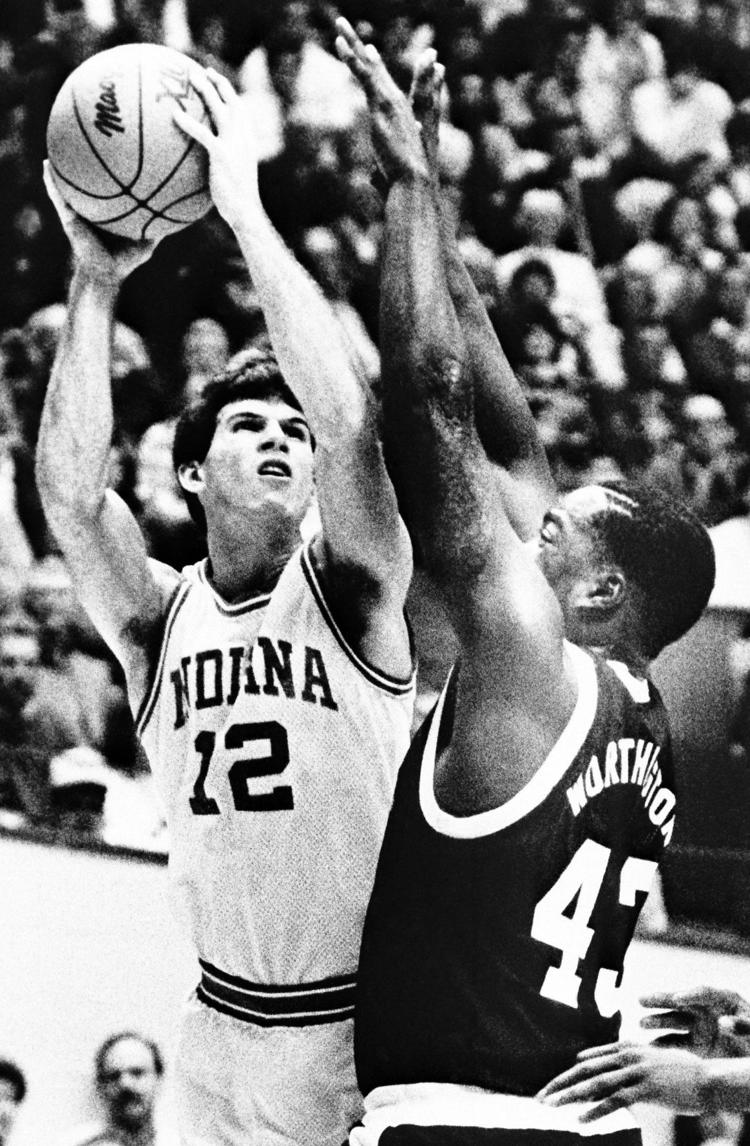 "A lot of those old-time rivalries just aren't there. I get to follow New Castle still. There's probably a dozen teams on that schedule that I've never even played against. It's just a whole different schedule now."
'THE GRASSROOTS'
Stephanie White, the 1995 Miss Basketball who graduated from Seeger High as the state's all-time girls scoring leader, thinks technology has hastened the decline of attendance. In the 1990s, White said, going to a high school basketball game was a social event.
"We didn't have cellphones," White said. "We didn't have any of that stuff, so that was the thing to do. It was when you were going to see all of your friends. It was how you were going to hang out."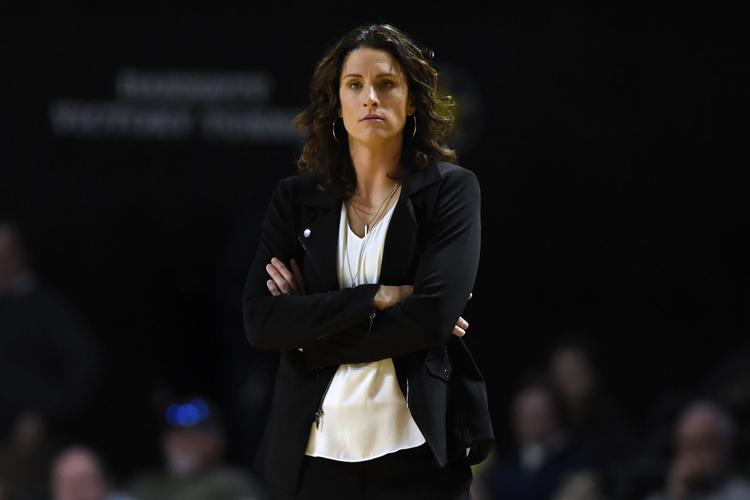 With digital access, White said, it's easier now for fans to follow high school games without showing up in the gym.
"You can get everything instantaneously on your phone," White said. "You are going to see highlights, you are going to see clips. You're going to see other people's videos. You are going to see things without having to be there."
White expects attendance to dwindle further as technology advances, unless schools develop more creative ways to improve the fan experience at high school games.
"We have to try to get into the grassroots," White said. "Create a fan experience that ... draws people to ... the stands as opposed to watching it on television, or watching it on your phone, or watching it wherever you are, on a device."