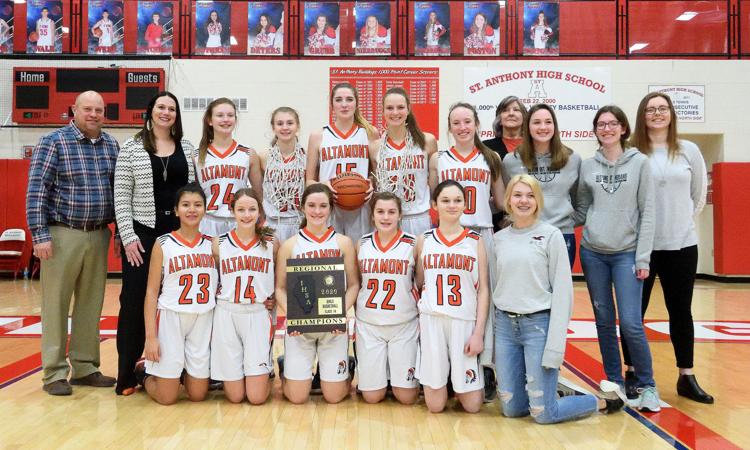 The Altamont Indians girls basketball team in central Illinois finished their 2019-20 season two wins shy of advancing to the state tournament. There were just 10 players aboard for the campaign — a sign of the difficulty many Illinois schools have with participation.
It's especially challenging for smaller schools. Altamont has an enrollment of just 242 students.
"Basketball is tough," Altamont coach Katie Lurkins said. "You're going from the middle of October until the end of February, so that's a big time and physical commitment. I think, for them, it becomes a time evaluation thing. 'Do I commit all of these hours to a sport, or do I go and work or go and have fun?'"
At least Altamont put a team on the court. That wasn't the case in Lebanon, Illinois, near St. Louis.
The Belleville News Democrat reported that, after the Greyhounds went 131-25 from 2014 to 2019 in girls basketball, the 2019-20 season was canceled because just six girls went out for the team. The school has an enrollment of 144.
"I talked to the community, I talked to the administration, and we had meetings as far back as three to four years ago and kind of prepared people that when we got down the road in a few years that this was a real possibility,'' Lebanon athletic director Chad Cruthis told the newspaper.
Statistics compiled by the National Federation of State High School Associations show player participation in girls basketball is declining across Illinois.
The federation recorded 666 schools in the state with girls basketball programs during the 2018-19 season, and 16,119 players. That's down from the 671 schools with girls programs the year before, with 16,399 players.
The federation's statistics for the 2009-10 season, meanwhile, showed 697 schools with girls programs and 17,584 players.
Coaches say declining participation hinders the development of players. In some cases, 14-year-old freshmen have to go up against 18-year-olds who are on their way to play college basketball.
"I do think that's a big factor in the lack of numbers in the program," said Lurkins, the Altamont coach. "Who wants to show up, get their butt kicked every day, and not play?"
For some girls in Illinois, though, competition and hard work make it worthwhile.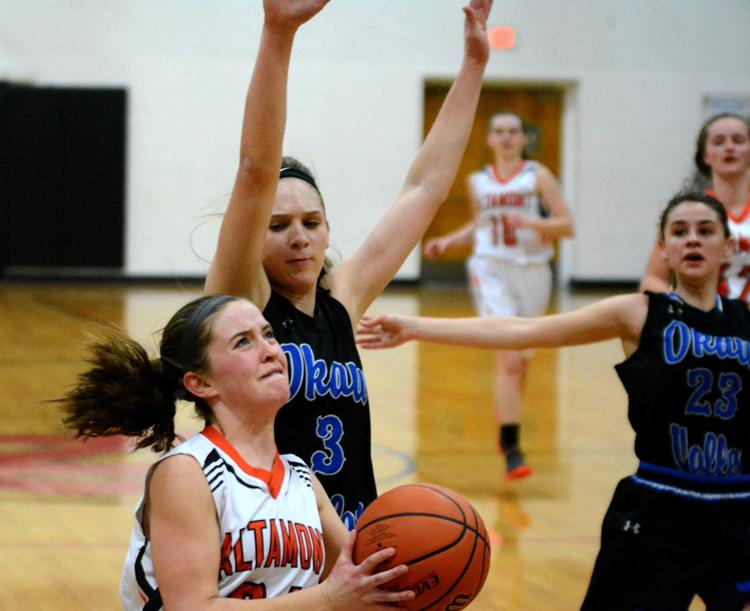 "I remember when we were at the games and at the point where we weren't dominating in the National Trail Conference like we used to," said Mary Guse, a senior guard for Altamont. "So I got to see both sides of the program and see the cycle of how it's turned around. ... It's been something really special to be a part of."
Some athletes step up to fill the gap, even if basketball's not really their thing.
Kim Brummer is primarily a softball player in Altamont. She played junior varsity basketball for the first time this past season during her junior year.
"She said, 'I'm going to play. Why would I not help out my friends?'" Lurkins recounted. "She knows she's going to be a practice player and is starting from scratch (but) simply dedicated herself to the program for the benefit of others."
At Dieterich High School, second-year head coach Brant Nohren lets his players compete in more than one winter sport. He has three players who participated in both basketball and cheering. While the schedules can be tough to balance, Nohren is happy to have players on the court.
"I'd rather have half a loaf of bread than no loaf at all," Nohren said. "We had 15 kids this year and could have upwards of 20 next year. Some of the schools we play sometimes have eight or nine girls."
The challenges can be even steeper for a first-year head coach. Aaron Rios of St. Anthony, enrollment 255, in Effingham discovered that three players weren't coming back to play their senior year.
"We had 15 girls over the summer, and a few of the girls decided at the last minute to not go out," Rios said. "A lot of them wanted to play local club volleyball and try and advance their skill set in volleyball rather than go through 90 days of basketball."
Some Illinois schools have had strong participation.
Effingham High School had 32 players try out for the 2019-20 girls teams, easily putting 12 players on the court for varsity. But Effingham is a 3A school with an enrollment of 726.
Athletic director Dave Woltman said Effingham's problem is finding Illinois schools that have freshman and sophomore teams to play against.
"To make up some of those games, we'll reach out to a team that doesn't have a JV and tell them, 'We'll cover your JV with our fresh/soph kids,'" Woltman explained.