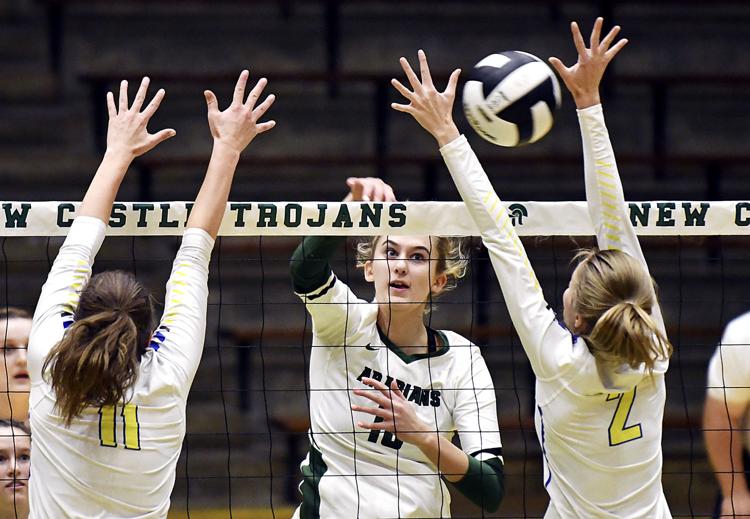 Since federal civil rights law Title IX was enacted in 1972 to guarantee equal participation opportunities for women in scholastic and collegiate sports, opportunities for girls high school athletes have risen.
But the addition of girls sports like soccer has shrunk the talent pool for some traditional sports, such as basketball.
According to data from the National Federation of High Schools, basketball participation in Indiana among girls has declined sharply since reaching a high point in 1998-99. During the same stretch of time, other sports, such as volleyball and softball, have enjoyed increasing participation.
Over the past two decades in Indiana, basketball trails softball and volleyball perennially in girls high school participation. In the last period statistics are available from the NFHS, 2018-19, volleyball had 10,073 participants, softball 9,163 and basketball 7,721.
It might be surprising that girls hoops ranks a distant third in popularity in Indiana, a state renowned for its love affair with basketball. But both the cause and solution to the sport's decline can be traced, primarily, to a single word.
Time.
Athletes who wish to play multiple sports can find themselves wishing there were more than 24 hours in a day.
And basketball coaches, who find themselves competing with other sports, can attract athletes with schedule flexibility, especially during busy summer months.
Building girls basketball programs can be particularly challenging for coaches at hotbeds of volleyball, such as Yorktown and Cowan. Both schools are in Delaware County, home of the prestigious volleyball club Munciana, and have a combined five high school state volleyball championships in the past decade.
Yet, basketball coaches at both schools report participation numbers on the rise.
After a successful run at Monroe Central, Leigh Ann Barga took over the Yorktown girls basketball program in the summer of 2019 and guided the Tigers to a 19-7 campaign, their highest win total since a 17-7 season in 2012-13.
Barga, who owns a career coaching record of 104-24, says an air of cooperation, not competition, characterizes her relationship with volleyball head coach Stephanie Bloom.
"To be honest, I haven't really had an issue," Barga said. "Coach Bloom obviously has a great program, and her and I work really well together.
"She wants the volleyball players to play multiple sports, so she's a big promoter of the basketball program. We kind of work together in the offseason to make sure the girls can participate in both programs."
Another former coach at Monroe Central, where he won two sectional championships, Jeff Tharp took over the girls basketball job at Cowan in 2019-20 after several years coaching at Southside Middle School in Muncie.
Tharpe says working with schedules and making the program fun are keys. It worked last winter, as the Blackhawks had 20 girls on the high school roster, enough to have a junior varsity team for the first time in three years.
"I knew pretty much going in that there was going to be a certain segment of kids that we weren't going to be able to convince to play basketball," Tharp said. "And I've stayed away from them. The four we have are multiple sport athletes, and I think they do a great job. We try to work around their schedules."
Gracie King played at Pendleton Heights, a Hoosier Heritage Conference rival of Yorktown, in neighboring Madison County the last four years. She played both softball and basketball early in her athletic career prior to committing to volleyball the past three years.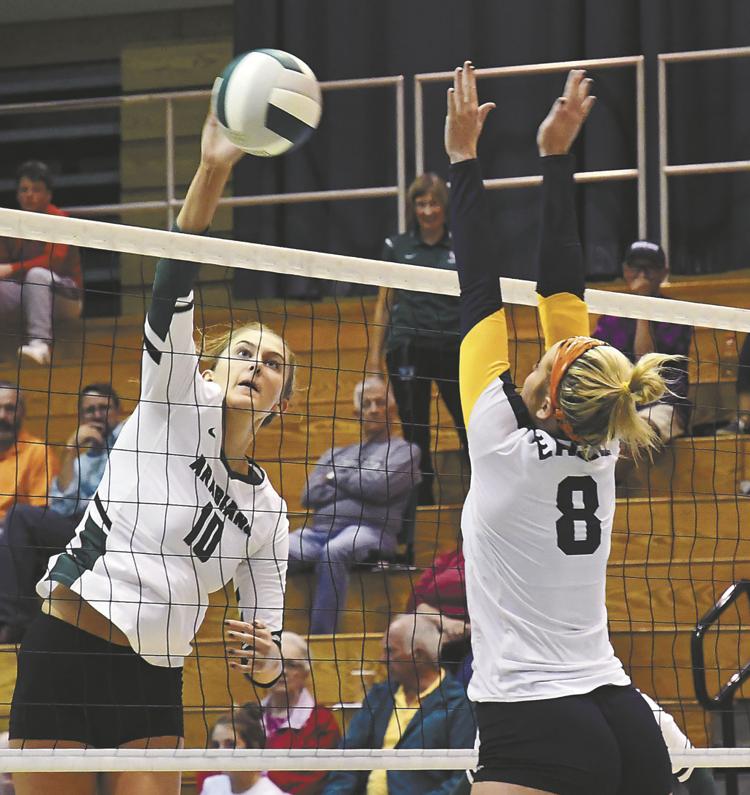 Her choice to focus on volleyball was difficult. But it worked out well. She'll continue her volleyball career at the University of Indianapolis in the fall.
She cited the year-round schedule of all three sports as one factor in her decision.
"I wanted to decide what I wanted to do for college, and I could see myself playing volleyball because I loved it more that basketball and softball," the 6-foot-2 King said. "After freshman year, I realized I couldn't really give myself to one sport when I had too much to do."
While fluctuations in participation are unavoidable, both Barga and Tharp understand that efforts to keep their basketball teams' rosters fully stocked must begin in the pipeline.
"If everything holds true from what I'm hearing about our eighth graders coming up and what we graduated, we should have 22 to 25 girls next year," said Barga, the Yorktown coach. "I hope that we can keep to the 18-22 mark; that would be great."
"If you start looking at the (volleyball) programs, they start in the second and third grade," Tharp noted. "You plant the seed (early), and that's what I've done at Cowan."