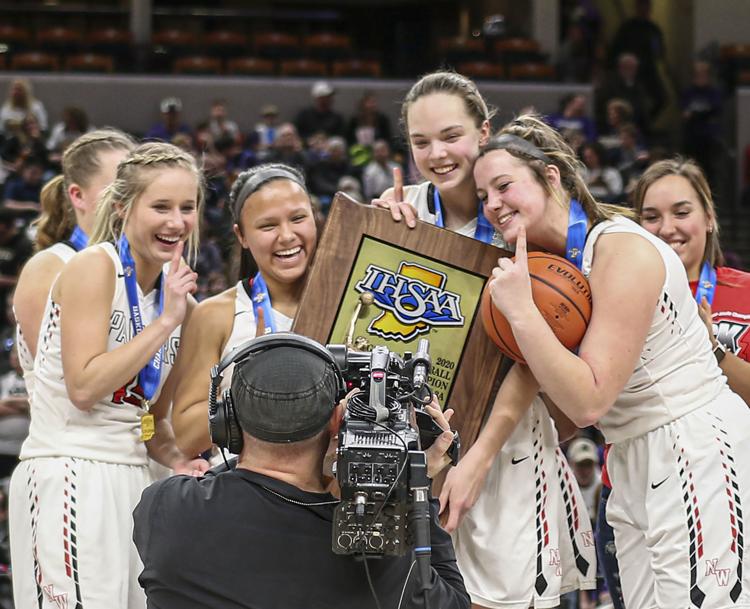 NorthWood High School in Nappanee grows girls basketball championship teams as readily as Indiana soil sprouts corn and soybeans.
In the 45 years the Indiana High School Athletic Association has sanctioned a girls state tournament, the Panthers have won 25 sectionals, 11 regionals, three semistates and two Class 3A state championships, including the crown they captured in February.
NorthWood has done it, in large part, through stability. The Panthers have had just two head coaches in program history. Steve Neff and Adam Yoder are each credited with one state championship.
So, girls at NorthWood are clamoring to be part of the team, right?
Well, not quite like they used to.
Despite the team's sustained brilliance, the number of players plunged going into the 2019-20 season.
"This is the first year that I can remember where we didn't have a freshman team," Yoder said. "And that wasn't so much a lack of freshman numbers; it was girls in between our freshman and senior class that didn't come out."
NorthWood is far from alone. Participation in Indiana high school girls basketball, like boys participation, has been declining for years, according to statistics from the National Federation of High Schools.
In 1998-99, girls participation reached an apex of 12,510 statewide. Twenty years later, in 2018-19, the number was down to an all-time low of 7,721. That's a decline of 38%.
In fact, back in 1977-78, the third year of the IHSAA girls tournament, 10,952 girls competed in basketball, 3,231 more than in 2018-19.
Participation has fallen steadily — and steeply, for the most part — since the 2004-05 season. Just once, in 2009-10, did participation rise from the previous year. The decline over the past decade came even as seven more Hoosier high schools added girls teams.
Like NorthWood, Rushville High School, 50 miles southeast of Indianapolis, is losing participation despite its long record of girls success on the hardwood. The Lions have won a state record 31 sectional championships, including 18 in a row from 1980 through 1997.
The Lions head coach for 20 years, Melissa Marlow, has noted the recent decline.
"Our numbers are down," she said. "We haven't had a freshman team the last couple of years."
STARTING YOUNG
The participation decline for programs across the state often starts in elementary school.
At South Decatur High School, coach Kelly Fox has had difficulty persuading young girls to give basketball a try. That's one of the reasons Fox has a record of just 21-95 record while guiding the Class 2A Cougars.
"While the 1990-91 season was the last year South fielded a freshman girls team, I haven't seen a large dip in high school numbers. But the elementary and junior high numbers are on a steady decline with participation," Fox said. "The participation of these two groups has dropped in half of what is was in 1990."
Fox notes that even larger schools are feeling the numbers crunch.
"For example, I know West Vigo is a 3A school with no JV girls basketball team this season," she said. "Why? I don't know."
Observers point to many factors driving the decline in participation: athletes specializing in just one sport; the grind of travel basketball in the offseason; the increasing popularity of soccer, softball and other girls sports; other school activities; the expense of playing basketball, and hobbies, such as video games.
For some schools, the demon is simple: falling enrollment. At Rushville, enrollment is down from 752 in 2015-16 to 695 this year.
But for most, a variety of factors have led to diminished participation.
"I don't think you can pinpoint one," Yoder, the NorthWood coach, said. "I do think there are a lot of athletes that are being pulled in a lot of different directions, and that's unfair."
Specifically, Yoder believes summer travel basketball programs are burning players out and draining their parents' bank accounts.
"Close down the summer," Yoder implored. "And stop having travel groups at such young ages. Maybe I'm uneducated on the topic, but from my experience in 22 years of coaching, if you want to play in college, you don't need to play travel basketball."
The top nine players on NorthWood's 2019-20 girls basketball roster also played a fall sport, something that's becoming increasingly uncommon.
Athletes like NorthWood's Maddy Payne are throwbacks. She was the Panthers' second-leading scorer this past season and was also their top volleyball player. And she high jumped for the NorthWood track team, whose season was canceled in the spring because of the COVID-19 pandemic.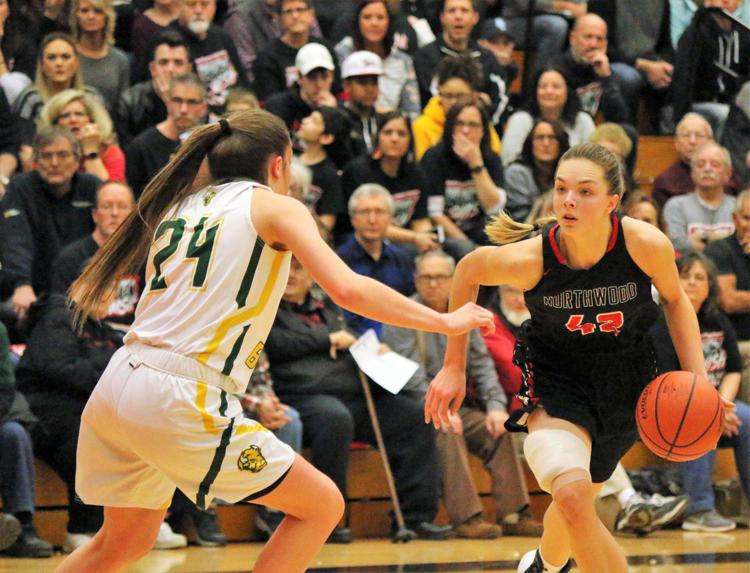 Payne will play NAIA volleyball on scholarship at Bethel College in Mishawaka in the fall.
"It's definitely a lot to manage," Payne said of playing multiple sports in the age of athlete specialization. "When you're an underclassman in the spring, there's volleyball and basketball workouts that are optional. Obviously, your coaches want you to be there."
LONG SEASON
The basketball season is one of the longest in high school athletics, ranging from late October through late February. Some athletes and their families balk at such a time commitment.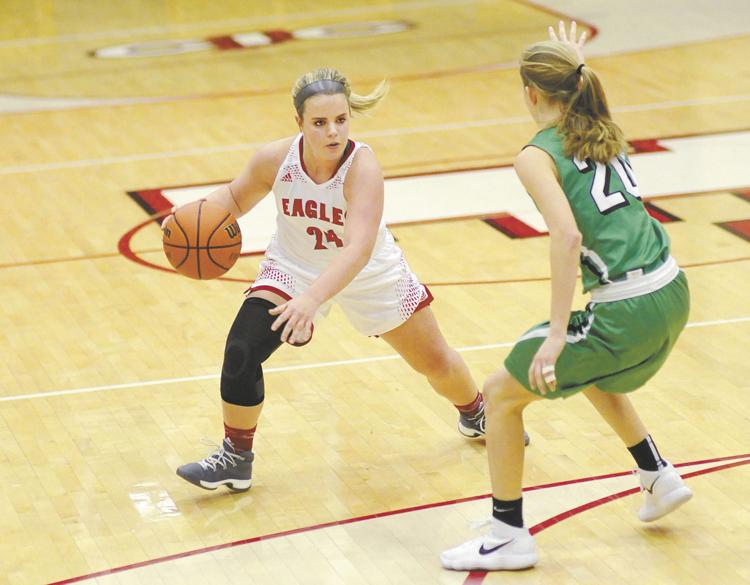 Frankton senior Aleyah Rastetter weighed these factors when she was deciding whether to play basketball this past season. Like Payne, Rastetter was a three-sport athlete for Frankton, playing volleyball, basketball and softball her first three years of high school.
She still played volleyball this past fall, but sat out basketball to get ready for softball season. She'll play softball at Taylor University in Upland next spring.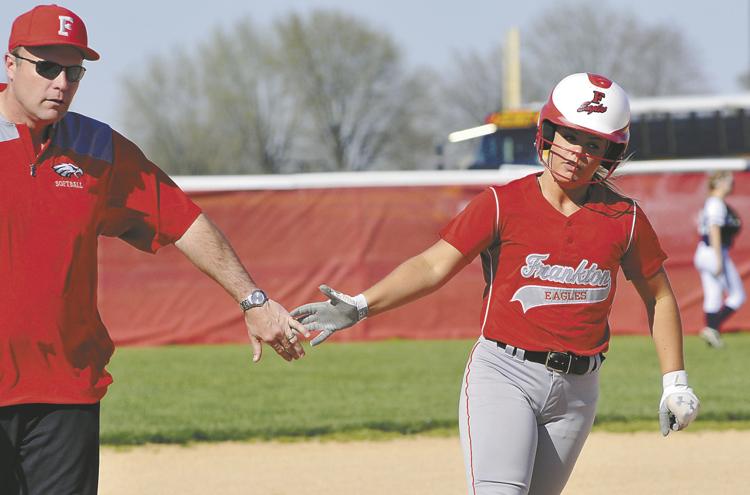 Rastetter has seen firsthand the time commitment it takes to play high school basketball.
"It's a grind; it really is," Rastetter said. "It feels like it's non-stop: you practice every day, you're always there on Saturdays. Sunday is your only day to really take a break and relax, and sometimes on those Sundays, you're doing your own scouting and stuff like that.
"Basketball is one of those sports where it takes a lot, mentally and physically, and I feel like some people aren't willing to do that."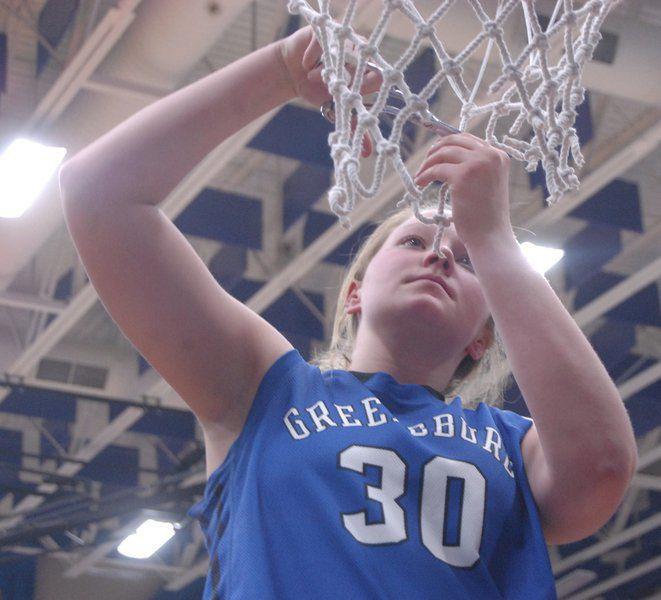 Greensburg senior Aliyah Evans agrees.
Evans was on three sectional-winning teams, including one that advanced to the 2018 Class 3A state title game. She scored more than 1,000 points in her career and will be attending Marian University in Indianapolis on a basketball scholarship in the fall.
"It is a lot of work just because, for me, I just don't spend the two-and-a-half hours in practice. I'm usually staying after practice for an hour or two," Evans said. "And then some days, I'd go in before school even starts and be shooting at 5:30 a.m.
"Even the mental (part of the) game, I think ... drives people away from their potential."
While fewer girls are willing to make the sacrifices necessary to play Indiana high school basketball, Marlow finds that those who do choose the hardwood are all-in.
"It's not easy being a Lady Lion basketball player," the Rushville coach said. "It's a lot of hard work and commitment. The kids that are there want to be there."