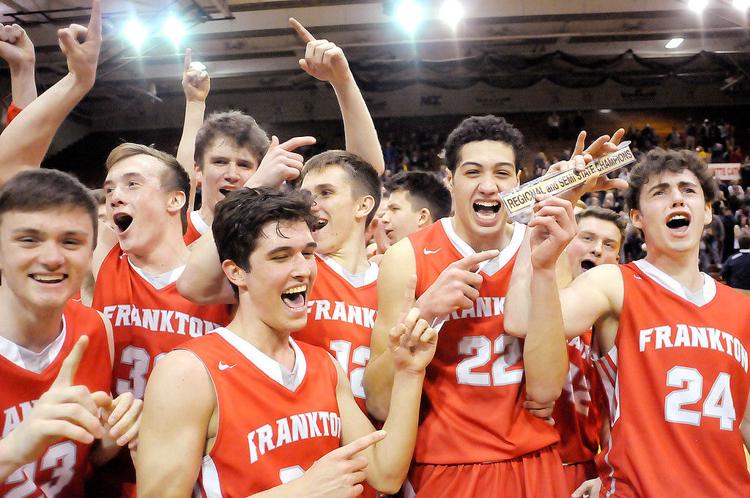 Tucked away in west-central Madison County, Frankton is a typical sleepy, rural Indiana town.
Neighbors call one another by name, go to church together, pump their gas at the local GetGo and pick out groceries at the Harvest Supermarket next door. Many of the town's 1,800 residents have never lived anywhere else.
Frankton has something else in common with other small Hoosier towns.
The locals show up in droves to support their high school basketball team.
Historically a strong small-school program, Frankton (current high school enrollment 499) for decades ran into a brick wall formed by large-school powers such as Anderson, Highland and Madison Heights in the Anderson sectional. The Eagles never won a sectional in the traditional tournament.
Then came class basketball.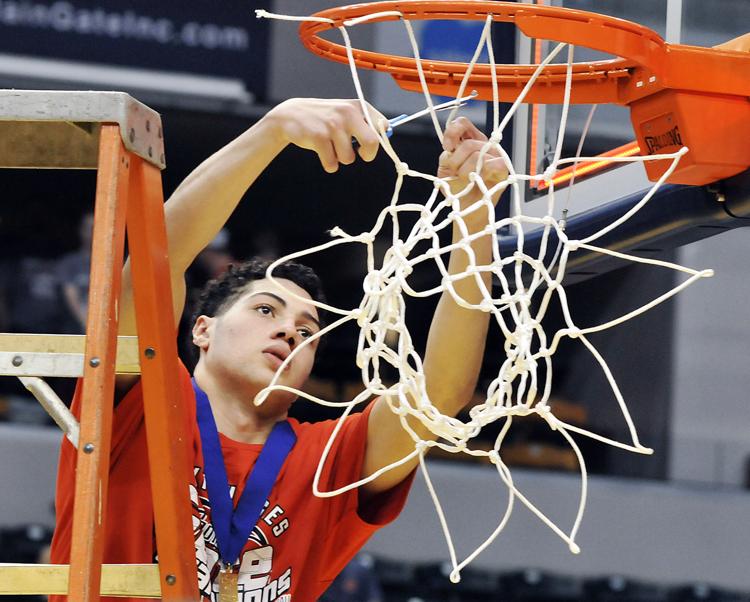 Fourteen years after its introduction in 1998, the Eagles finally broke through for a sectional crown in 2012. Since then, they've reaped a bonanza of championships: three more sectionals, three regionals and two semistates.
And in 2017, Frankton captured a Class 2A state title.
Brent Brobston has been the Eagles' head coach since 2008, compiling a 197-104 record, and the athletic director since 2017. He says a winning culture has always been present in Frankton, but the postseason success has made Eagles basketball a whole new ballgame.
"I think the support has been tremendous throughout all the time that Frankton has had basketball," Brobston said. "I've talked to a lot of the generations before me. … I think it started back way before me.
"But winning breeds winning. For us to go to a regional and our fans to go to regional, that was a big deal."
Chris Litsey is a 1987 graduate of Frankton and a lifelong resident. His daughter Karsyn was a cheerleader and his son Colt was a player for the state championship team.
Win or lose, he says, the community gets behind its team, largely because residents know all of the players, as well as the coach, personally.
"One of the big things is that the coaches have always (lived) right here," Litsey said. "With Brent, we all watched him grow up and play here. Once he got it rolling here with class basketball, everybody came because they had somebody on the team and to support Brent."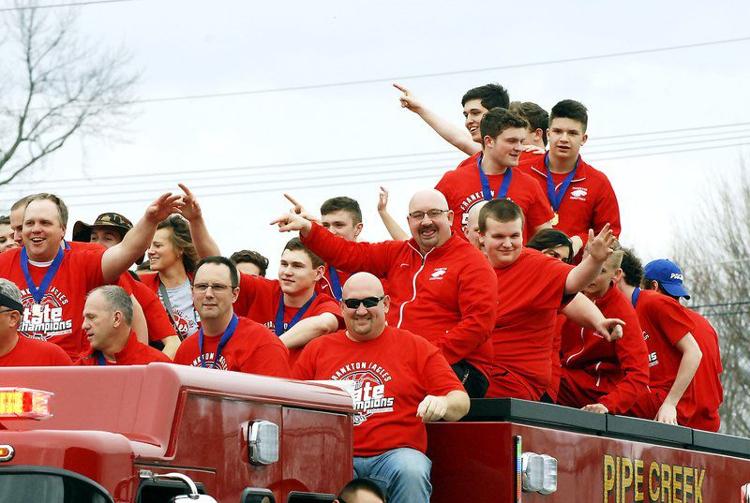 Indiana is peppered with similar small-school success stories since the introduction of class basketball, in which schools are divided by enrollment size and four state champions are determined.
Down near Louisville, Borden (enrollment 217) has won four sectionals and two regionals. And in Hope, Indiana, 50 miles southeast of Indianapolis, Hauser (enrollment 295) has taken seven sectional championships along with two regionals.
Both schools own a semistate title and a state championship.
Like Frankton's, all of Borden and Hauser's postseason championships have come since class basketball started.
And, in each case, burgeoning community pride has grown the fan base while simultaneously fostering young boys' dreams of playing for the high school team.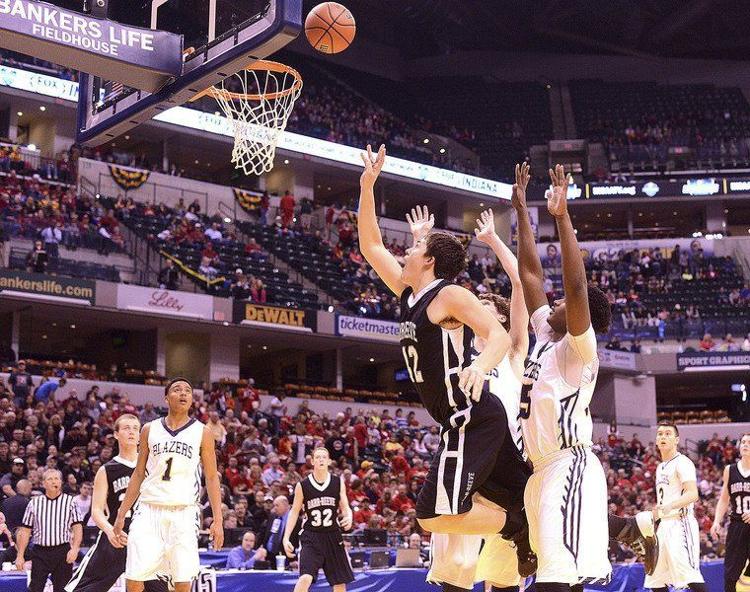 Perhaps no other Indiana school has reaped the fortunes of class basketball quite like Barr-Reeve High School (enrollment 229) in Daviess County.
Unlike many small schools, the Vikings, who've had 44 winning seasons in the past 45 years, had enjoyed success in the traditional tournament, capturing four sectionals before class basketball began.
Since 1998, the Vikings have been dominant in Class A, winning 11 sectionals and seven regionals. Barr-Reeve has played in the state championship game six times, winning once.
Regardless of class, no other school in the state has topped the Vikings' record of 329-58 (.850) over the past 15 seasons.
Barr-Reeve Athletic Business Manager Albert Kavanaugh graduated from Montgomery County High School, which was later consolidated into Barr-Reeve, in 1958. He's been involved with the Viking basketball program for the past 58 seasons.
He points to the program's stability — just four head coaches since 1975 — and community support as catalysts of the prolonged success.
"I feel like we've been very fortunate to have such a stable community," Kavanaugh said. "You've got to have stable school board administration, which we've had. The stability factor is a big thing, if you have to change (personnel at) any of those levels quite a bit in just a few years, it's very hard to keep a consistent program."
Barr-Reeve, Borden, Hauser, Frankton and other small schools that have flourished under class basketball  trace their success to player stability, too. Good young men make good basketball players and give the town something worth rooting for.
Fans "want to see quality kids on the floor who are good people in the community, too," Brobston said. "That helps create the fan base."