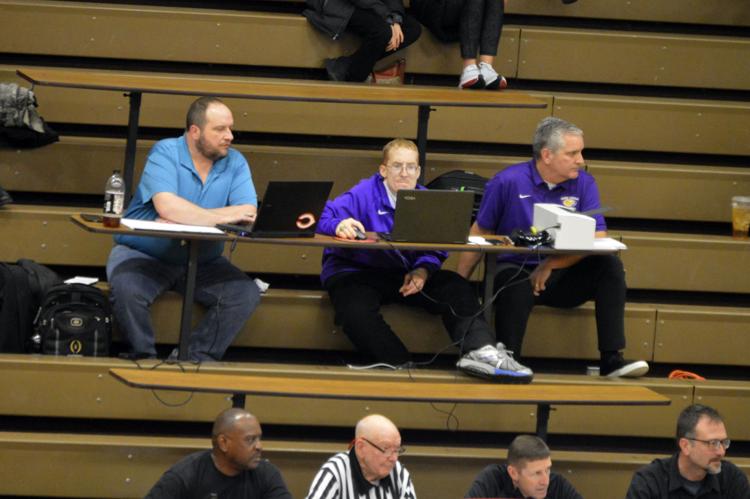 The lore of high school basketball in Indiana has been created in part by the writers and broadcasters who have chronicled it.
Yet as technology has evolved from traditional print and radio to the digital age, the amount of high school basketball coverage, and how teams are being covered, has changed as well.
Justin Sokeland has witnessed those changes firsthand. Sokeland began his career as a writer for the Bedford Times-Mail from 1986 to 2004, then covered high school basketball in southern Indiana 2004-16 for the Louisville Courier Journal.
During the Damon Bailey era at Bedford North Lawrence High School when fan interest soared in the late 1980s, the Times-Mail often assigned two or three writers to every BNL home game and traveled to every road game, according to Sokeland.
"Nowadays, it's really even hard to get a newspaper to send someone on the road very far anymore because ... they don't have the manpower," he said.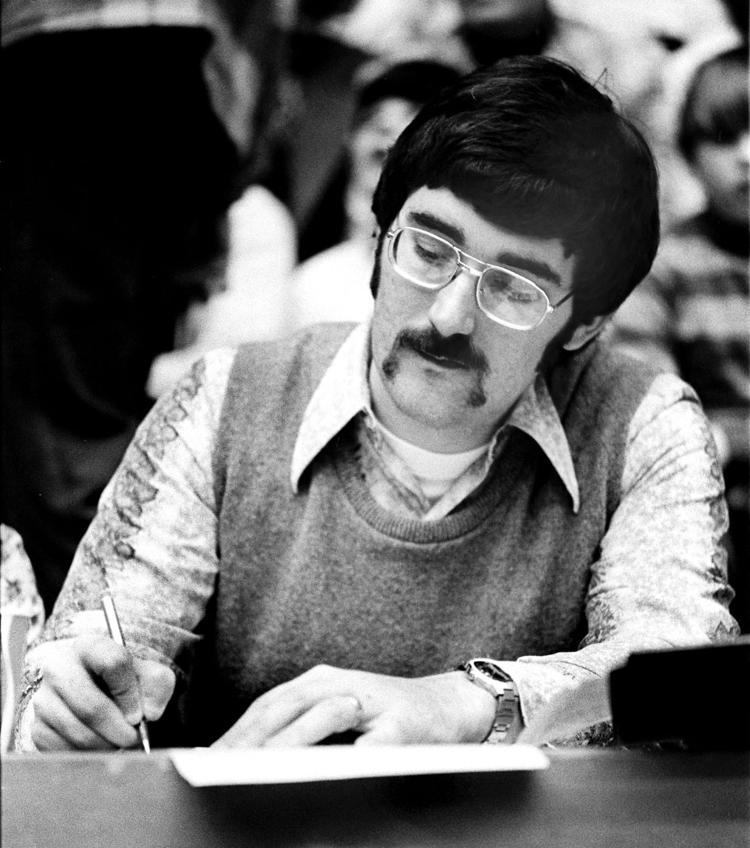 Still, a reader survey taken by the 12 Indiana newspapers that collaborated on "Hoops in the Hoosier State: A Game Changed" showed that the vast majority of fans rely most heavily on newspapers for coverage of Indiana high school basketball.
According to Pat Beane, sports editor of the Bloomington Herald-Times, about 10-20 years ago the newspaper assigned a dedicated beat writer for each of the three Monroe County High Schools – Bloomington North, Bloomington South and Edgewood.
"Now it's just down to four of us, so you can't really dedicate the amount of time and energy to a lot of schools," Beane said. "In fact, we cut down the amount of schools we actually cover this year from 13 to 5."
While the decline of the print industry has led to staff reductions, newspapers have more platforms now to deliver content and engage with hoops fans.
Like many newspapers across Indiana, Herald-Times sportswriters post video of games on the newspaper's website and provide Twitter updates. H-T writers also contribute to a blog dedicated to high school basketball.
"We still have a deadline where we're able to get live games in the paper the next day," Beane said. "So focusing on that kind of takes away from doing the other multimedia stuff online during games."
At the state tournament level, media coverage has remained steady.
According to figures from the Indiana High School Athletic Association, credentials issued for news outlets for the state finals increased from 230 in 2000, to 279 in 2010 to 295 in 2019. Of course, there will be no media covering the state finals. That's because the coronavirus crisis prompted the IHSAA to cancel the tournament.
RADIO AND TV
Radio coverage of Indiana high school basketball has dipped. In 2000, 24 radio stations broadcast the state finals. That number decreased to 14 stations in 2010 before rebounding slightly to 16 stations in 2019.
Joe Smith, who has called basketball games for 50 years involving Bloomington North, Bloomington South and Edgewood for WGCL radio in Monroe County, said interest in radio broadcasts has remained steady in smaller and mid-size Indiana markets.
"We do a 15-game regular season and the postseason," Smith said. "We stay busy every Friday and some Saturday nights."
On the TV side, WHME-TV in South Bend has broadcast a Friday night boys basketball game of the week since 1990. The games air on tape delay at 11 p.m. Fridays and again at 9 a.m. Saturdays. However, two years ago, WHME began broadcasting the same games live by streaming them online via YouTube and Facebook, instead of on TV.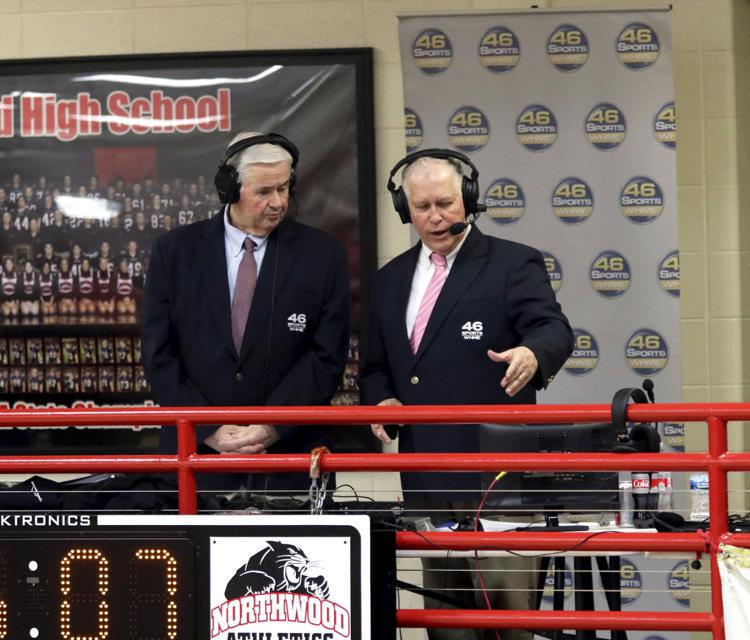 Chuck Freeby, an Elkhart native and Notre Dame graduate, hasn't noticed an impact from live streaming on game attendance or television audiences. Freeby has called the Friday night games since becoming WHME's sports director in 2004.
"When we're streaming it, the audience we're getting comments from, quite frankly, are the people that are way out of town," Freeby said. "This is their only way to connect with this area. They have a grandson on the team, maybe they went to school at one of the schools, maybe they just know somebody from the area."
DIGITAL COVERAGE
More and more, schools are turning to online outlets to keep fans informed. Wapahani High School in Selma began live streaming its games in 2011, an idea spawned by a couple of recent graduates who were passionate about basketball and their school.
"We just wanted to create more enthusiasm," said Wapahani Athletic Director Matt Luce, who also coaches the Raiders. "Where most people might have a radio station that covers them or a local broadcasting station, we have the WHS Network."
The network also streams interviews with players, a preseason show and a postgame show.
Streaming of Wapahani games hasn't diminished attendance, according to Luce.
"As far as home attendance, it hasn't hurt one bit," he said. "It's not an issue at all."
Schools have turned to Twitter accounts to provide live game information and team updates, as well.
Brownsburg High has an athletics Twitter account with more than 7,400 followers. The account is used to post live updates from games and links to videos and stories.
Center Grove High School in Greenwood has close to 4,000 Twitter followers. Melissa Warner, a teacher, coach and student publication advisor at Center Grove, monitors the account with posts coming from students. Last year the account got 100 re-tweets on a post involving basketball player Trayce Jackson-Davis, an Indiana University signee.
"I don't know if we are having an impact on the attendance at games, but we are definitely trying to focus on giving every sport recognition," Warner said.
Sokeland has turned to the web as well, starting a site that covered Bedford North Lawrence High athletics in 2013. And he's partnered with a local Bedford radio station's website, WBIW.com, to provide online content of high school sports.
"I had to learn how to shoot video and load that up," Sokeland said. "I basically had to become a techie in a hurry. If you get left behind by the technology now, it's really hard to catch up. So I had to stay on top of that and all the social media because that's how my audience got to know me, Facebook and Twitter and now Instagram."