MAP: COVID-19 cases in Indiana for March 26
Gavelek, Benjamin J (CJI)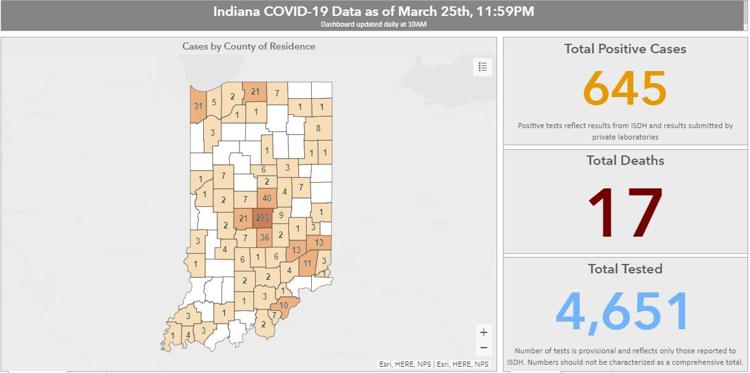 As featured on
State Health Commissioner Kristina Box encouraged Hoosiers to spend time outdoors to help their mental health during the COVID-19 outbreak but emphasized the need to social distance from others even outside.
Support local journalism
We are making critical coverage of the coronavirus available for free.
Please consider subscribing so we can continue to bring you the latest news and information on this developing story.