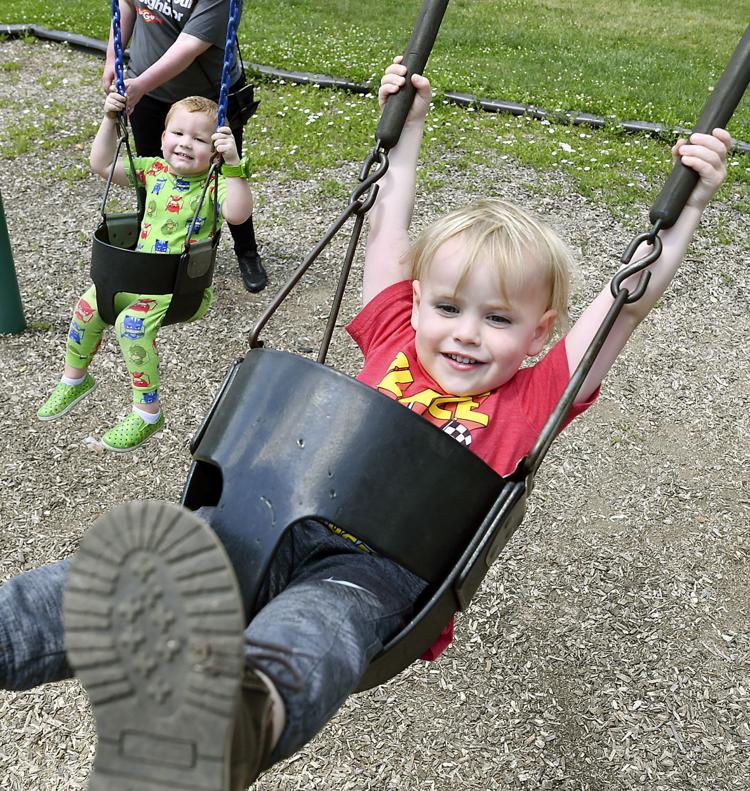 ANDERSON — The sounds of children playing on swings and playground equipment have returned to the city parks in Anderson.
After three months of the governor's stay-at-home order because of the coronavirus pandemic, local residents were anxious to return to the parks to provide their children with some outdoor activities.
Anderson Mayor Thomas Broderick Jr., in accordance with the newest executive order from Indiana Gov. Eric Holcomb, lifted the restrictions on the use of playground equipment.
The indoor facilities at the Geater Community Center remain closed and the Southside Pool also remains closed.
Blair Brown was at Shadyside Park on Tuesday with her three children for the opportunity to utilize the playground equipment.
"We come every Tuesday and Thursday," she said. "We came when it was closed but walked on the trails.
"It means that my kids can come out and play," Brown said.
Brown said she was not taking any precautions while the children used the playground equipment.
"We were anxious to get back here," she said. "They will have a good time."
Brown said she's an essential worker during the pandemic.
"They were anxious to come back and play," she said. "When we came here they wanted to come and play but there was caution tape everywhere."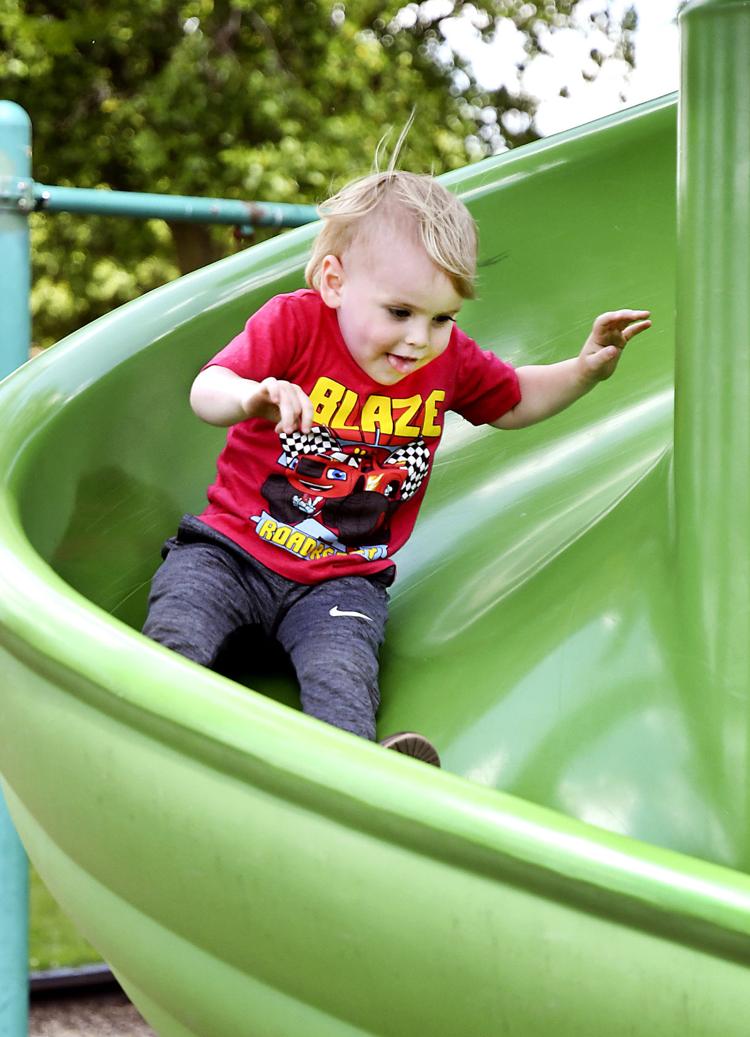 Sarah Dunning was at Shadyside with her 9-year-old great-granddaughter.
"This was our first time," she said. "I'm baby sitting and she was getting kind of bored, so we came and checked out the park."
Dunning said the park being opened gives her great-granddaughter, Lucy, something to do.
"We came one other time and the signs said it was closed," she said.
Dunning said they planned to use hand sanitizer after Lucy spent time on the equipment.
Diane Johnson said she works for a mental health organization and was at the park with two of the children.
"When the park wasn't opened we were not allowed to see kids because of the quarantine," she said. "It's awesome.
"It gets them out of the house and we get to see them," Johnson said. "Hard to work with kids on the phone, so we're excited about being able to get out."
She said the kids like to get outside, get some exercise and do some activities.
Johnson said they would also use sanitizer after the children were done playing.
The mayor said there are still challenges to be dealt with that will require cooperation by residents and businesses.
"I want to emphasize we are still in a pandemic that threatens our health and the lives of many of our citizens, especially the elderly and those with preexisting health conditions," Broderick said.
"As a result of the cooperation demonstrated by individuals, businesses, and organizations, the impact of this virus has been less severe than it could have been without these cooperative efforts," he said.
Broderick urged people using the parks and playground equipment to continue to follow social distancing guidelines and limit the size of activities to not more than 250 people.
He said people should wash their hands frequently and use hand sanitizer. That's especially important for children playing on playground equipment, he said.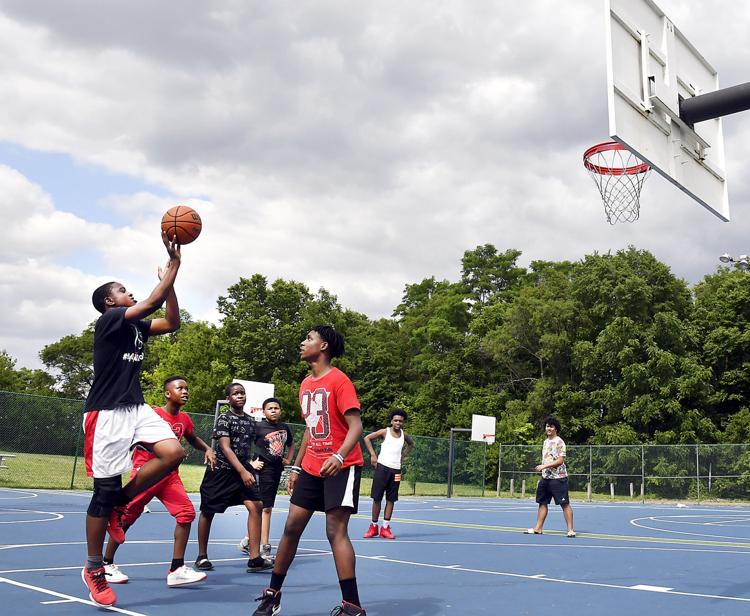 Residents are being encouraged to wear a mask and to stay home, if sick.
All shelter houses and restrooms are open along with all baseball and softball fields and venues are open for non-contact sports.
"Our parks department staff has been working continuously over the past three months to prepare our parks for opening and to maintain our hundreds of acres of park grounds throughout the community," Broderick said. "We are asking for the public's help in keeping our parks, basketball courts, playgrounds and restrooms clean and safe as they reopen."