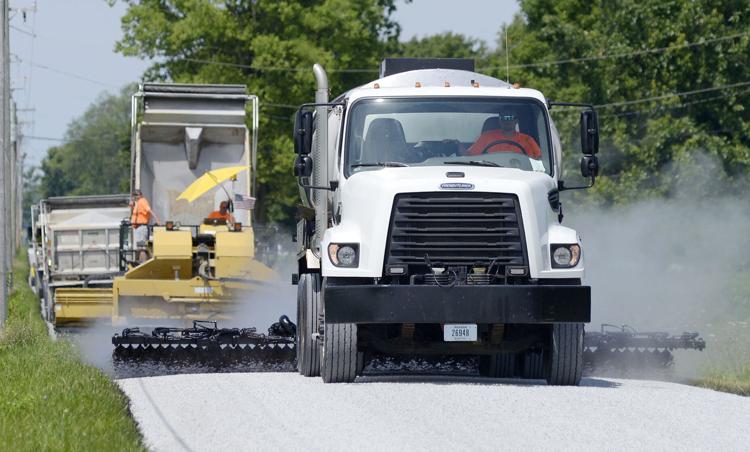 ANDERSON — Depending on the weather for the next few months, Madison County is hoping to repave and repair up to 97 miles of roads, about a tenth of the approximately 960 miles of road that the county is responsible for maintaining.
Scott Harless, superintendent of the Madison County Highway Department, said the hope is to spend $2 million on repaving.
He explained the county is placing a double layer of chip and seal on up to 85 miles of roads.
In addition, the county spent $1.8 million in matching state Community Crossing funds to repave 12 miles.
"It's money from the gas tax," Harless said of the $2 million allocated for paving work. "The amount has been the same for the past few years, but the state is projecting a 15% reduction next year because of the coronavirus pandemic."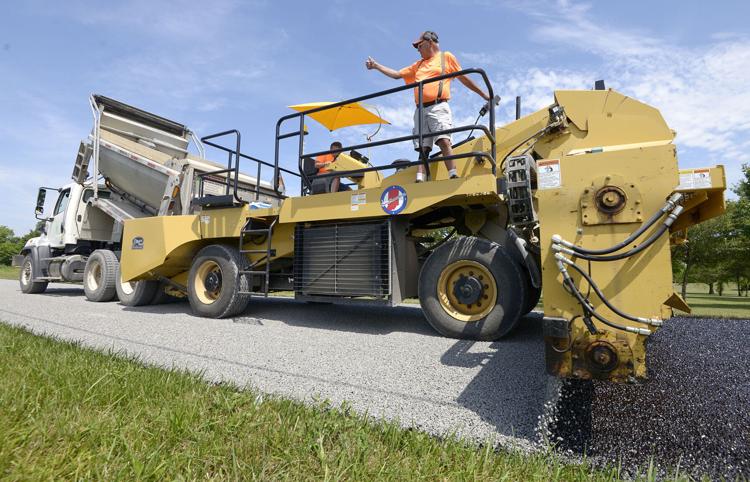 Harless said whatever funds are not spent in 2020 will be rolled over into the 2021 repaving budget.
"Right now, we're about a month behind," he said. "We're hiring some additional part-time workers to assist with the paving and mowing."
Harless said the county implemented a rotation plan a decade ago to maintain the county roads.
"In another four years we should have repaved every rural road in the county," he said. "Then it will just be maintaining what has already been done."
County Engineer Joe Copeland said paving of the 12 miles of roads through the Community Crossings grant has been completed by E&B Paving.
He said the county is applying for another $1 million Community Crossings grant from the state.
He said a portion of those funds will be used to replace the bridge on County Road 425 East, north of County Road 600 North.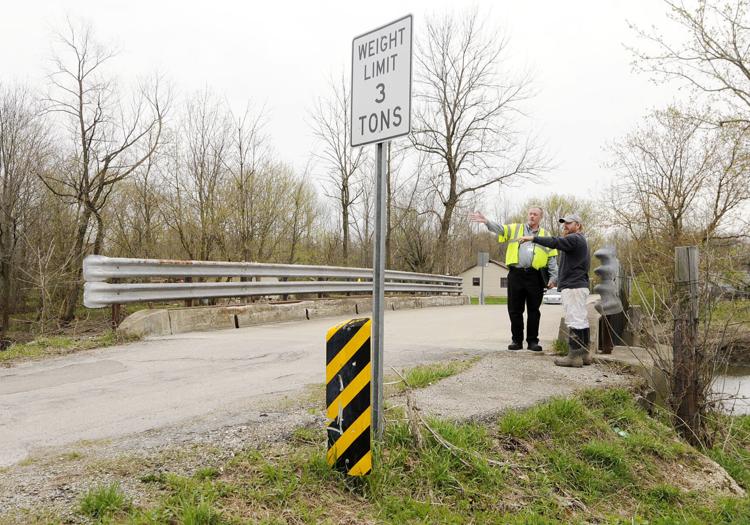 Copeland said the remaining funds will be used on repaving.
"With the contract paving, we try to do more of the heavily traveled roads in the county," he said.
Copeland said the county is doing a federal aid bridge project for the bridge on County Road 200 East, north of Indiana 232.
The federal government will provide 80% of the funding.
The Madison County Commissioners approved a contract with United Consulting Engineers for the engineering of the deck replacement and obtaining the necessary right of way.
That contract was in the amount of $258,150.