ANDERSON — Louisiana native Aaron Hill arrived as the first Black engineer at Delco Remy Division of General Motors in Anderson in 1962 after studying electrical engineering at Purdue University.
"They had other Black people, but they were doing more or less labor work," he said. "They had to make a lot of switches in the engineering department when I got there. A lot of the guys wouldn't work with me."
But Hill, who retired in 1990 from GM as an engineering manager, wasn't just a second-class citizen at work.
With a new bride who persuaded him to stay in Indiana where her family lived rather than heading back to the South to work at NASA, Hill, now 91, set off in a search of a home where the couple could start their family. Their first attempts at housing were unsuccessful
"When I came here, I couldn't find a place to stay. I couldn't find an apartment or no place that would rent to Black folks," he said. "She showed me some houses on 14th Street, and they had wood-burning stoves in them. It was just how people was renting, you know."
The couple eventually found an apartment to rent on West 16th Street.
The wages offered at GM were considerably more than most Black employees would have earned in the South, even under similar circumstances, Hill said.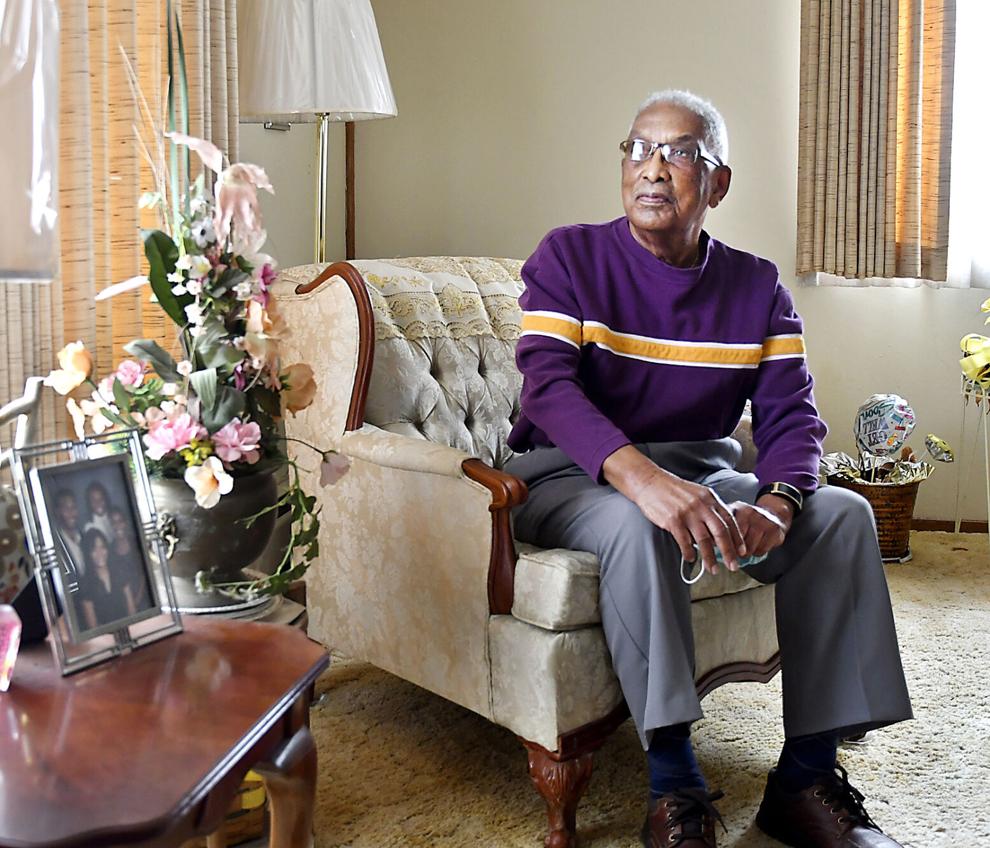 Leah Platt Boustan, associate professor of economics at the University of California Los Angeles, confirmed that impression in a 2015 study published by the Institute for Research on Poverty. She reported that by 1940, an average Black worker in the North earned three times the wages of an African-American worker in the South.
But even as they were propelled into the middle class, Black GM employees often found it difficult to spend their money, even on basic needs because of racism in Anderson and Madison County.
As one of the higher-earning Black employees at GM, Hill said he expected to have access to the same amenities in Anderson that his white coworkers had. So when the white engineers went looking to build new homes in a new subdivision south of Interstate 69, Hill and his wife went looking there, too.
The couple was in for a rude awakening when the real estate agent asked them where they wanted to buy.
"White boys were getting houses, and they said, 'No, we can't sell you one out here,'" he said.
In fact, he added, the land contracts at that time specifically prohibited homes sales in that area to Black people. But that was nothing new for Hill.
"I was from a southern state. I was subjected to that kind of stuff all my life. And I was in the military. The military was segregated," he said.
All that changed with the Fair Housing Act of 1968, which prevents discrimination based on race.
According to the U.S. Census Bureau, Black income relative to white income nationwide more than doubled in various skilled trades between 1936 and 1959 as Black workers made their way into northern factories, including Anderson's GM. The earnings of Black men specifically doubled during that period, UCLA's Boustan said.
By 1970, Blacks from the South were able to increase their earnings by 130% compared to 50% for white migrants, she said, though the extra-low starting point for Black migrants probably made that high number less of a challenge. The increase for Black men alone who migrated North after 1940 amounted to the modern equivalent of about $10.2 billion a year, she estimated.
According to the book, "America in Black and White: One Nation Indivisible," by Stephan and Abigail Thernstrom, the percentage of Black families living below the poverty line nationally decreased from 87% in 1940 to 30% by 1970 as they shifted from agricultural to factory work.