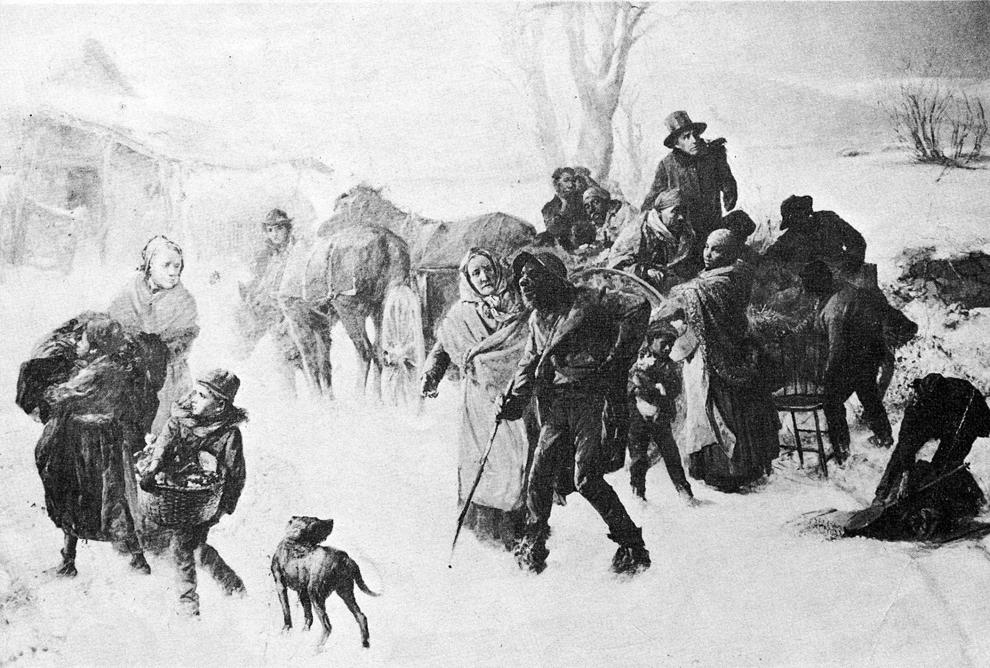 Here is how the history of slavery unfolded in Indiana.
1783: Slavery among the French and the Native Americans existed for at least 150 years under French rule before the Northwest Territory, of which Indiana was a part, was annexed into the United States. Among the European and colonial settlers, the early slaves often were Native American.
1787: When the U.S. Congress organized the territory, Article 6 of the Northwest Ordinance specifically prohibited slavery. However, settlers from Virginia coming into the territory believed the ordinance made an exception for them.
1800: The Indiana Territory was established, and former slaveholder William Henry Harrison, who later became the ninth president of the United States, was appointed governor. The U.S. Census found 163 free blacks and 135 slaves in the Indiana territory.
1802: Territorial Gov. Harrison asked Congress for a 10-year suspension on the slavery ban in an effort to appease residents who lived there before the Northwest Ordinance went into effect.
1805: Congress finally agreed to Harrison's request for a moratorium on the slavery ban, and the Indiana territory House of Representatives passed "an Act Concerning the Introduction of Negroes and Mulattoes into this Territory," which allowed slaves to be brought in and indentured. In the meantime, opposition to slavery started to be organized.
1807: A Michigan Territory opinion ruled that pre-existing slavery was legal under the Northwest Ordinance and was used by Indiana slaveholders to justify their ownership of people. President Thomas Jefferson, a renowned slaveholder, sent James Lemen to the Northwest Territory to organize anti-slavery residents, including Dennis Pennington, who had freed his own slaves when he moved to Indiana. Lemen circulated a petition that gained 600 more signatures than one that was circulated by pro-slavery factions.
1809: Abolitionists took control of Indiana's territorial legislature and used their power to overturn laws permitting slavery.
1810: The U.S. Census recorded 393 free blacks and 237 slaves in the Indiana Territory, with most slavery concentrated in Knox County, where the territorial capital, Vincennes, was located.
1816: Indiana became a state with a constitution that specifically prohibited slavery.
1818: Indiana Sen. Dennis Pennington had three men indicted for violating the Man Stealing Act for forcibly removing a black woman from a home in Harrison County and taking her to Kentucky.
1820: The Indiana Supreme Court freed all remaining slaves, numbered at 190 in the U.S. Census, after ruling in Polly vs. Lasselle.
1821: The Indiana Supreme Court put an end to indentured servitude, used as an end run around the slavery ban, in a case involving Mary Bateman Clark.
1830: The U.S. Census still showed three slaves residing in Orange, Decatur and Warrick counties. However, a local census in Knox County showed as many as 32 slaves lived there.
1840: The U.S. Census showed one slave in Putnam County and two in Rush County.