ANDERSON — Erin McKenzie didn't want to go to her older brother's football practice.
That by itself was unusual for the 7-year-old, recalls Erin's mother, Beth.
Erin liked to play football along with the older boys in her apartment complex, The Oaks on Anderson's south side. That afternoon, however, Erin stayed behind, knowing her mother would soon be coming home from work.
That was Aug. 24, 1994.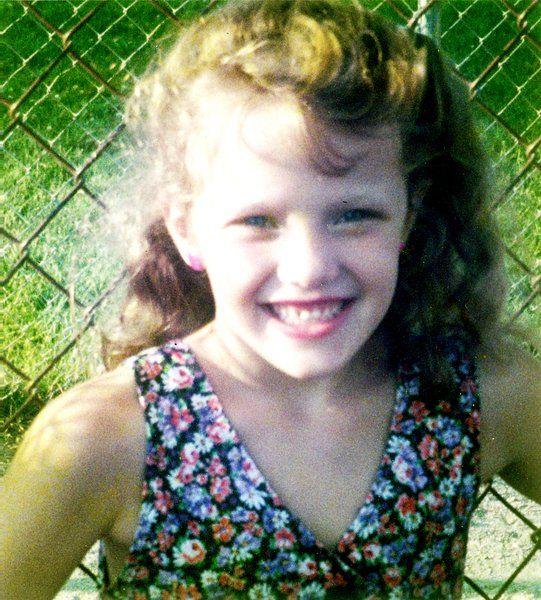 The next day, Erin's lifeless body was found in a woods about 100 yards from the family's townhouse. Erin had been stabbed repeatedly and beaten to death by a 14-year-old boy, Kevin Carter, who lived in the same complex. He had often played football with the local group of kids, including Erin's brother.
Erin had left her apartment to get help with a flat tire on her bicycle. Erin and Kevin walked to his apartment to find a pump. Erin went to a bedroom to watch TV, and the teen came in with his pants off.
Holding a steak knife, the boy threatened Erin, demanding she remove her clothes. He tried to have sexual intercourse but failed. He put on his pants and took her outside, telling her not to let anyone know what happened. He grabbed her arm and took her to the woods. She screamed, and he killed her.
Kevin Carter was tried twice; the first case ended in a mistrial. After being convicted of murder, he was sentenced in October 1995 to 60 years in prison. Based on state law at the time of the crime, the Indiana Supreme Court reduced the term to 50 years.
Now 35, Carter is to be released from the Plainfield Correctional Facility on Oct 25.
He does not need to appear before a parole board to list reasons why he should be released. There are no hearings where the victim's family can plead to keep him incarcerated. He has served his time.
The girl's mother is troubled by the upcoming date. Beth McKenzie said, "It's actually going to happen. There's no protesting it or anything like that."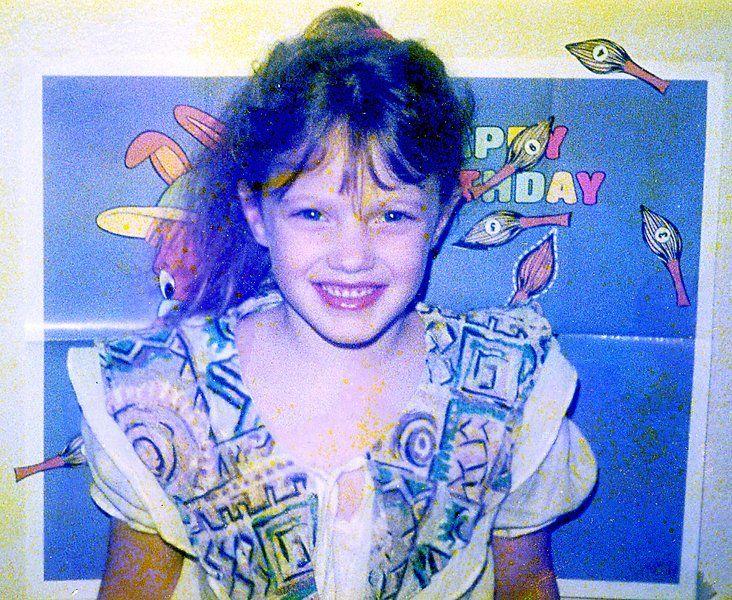 Attitudes changed
During Carter's sentencing hearing, a court-ordered personality profile showed he had a serious problem with controlling his impulses. Testimony from a psychologist indicated the youth did not plan the attack but acted in tandem with his impulsive characteristics.
That leaves the McKenzie family concerned.
"My son was 9 then," said Beth McKenzie. "He's 30 now ... so there are a lot of feelings in terms of us as family wondering what's going to happen with his state of mind when he comes out."
The murder and the two-week search for the killer, who lived a few doors from his victim, left many Anderson residents frightened and forever cautious.
Misha Melson was a 17-year-old Madison Heights High School senior who lived at The Oaks and knew the McKenzie family. In later years, she worked with Beth McKenzie in the city's community development department. They have remained friends.
Melson has vivid memories of the night when police searched the area for Erin.
"I remember the helicopters coming over with bright lights," Melson said.
"Back then, The Oaks was a place where you could go out and play and didn't come home until the street lights came on."
After her family left The Oaks that year, Melson moved back with her daughter in 2009. The complex is now called Cedar Ridge.
"It just wasn't the same … It's sad you can't have neighborhoods like that but that (Erin's death) changed that addition and it changed the way I looked at things."
She's keeps an eye on activities involving her daughter.
"Now when they go to movies, I'm that parent that says, yeah, I'll drive all of them. I'd rather know where they are and not be saying, 'Where's my kid? She's not home.'"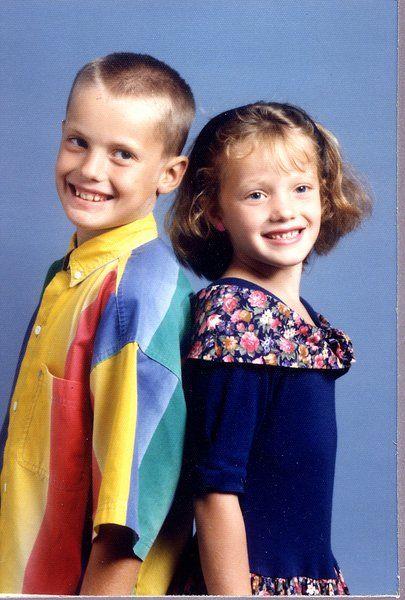 Danielle Trueblood, an Anderson native, met Erin's brother, Pat McKenzie, when she was 13. His sister's death has guided how they raise their children, she said.
"One of the biggest impacts is wondering how much freedom do you let them have. But we also don't want to live in fear."
She acknowledged that some kids may play outdoors into the evening until lights come on.
"That's not a reality for my kids. They're always within eyesight, which is what you have to do in this day and age," said Trueblood.
Ron Wilkins was a newspaper reporter for The Herald Bulletin and covered Erin's disappearance.
"For a generation of people who knew Erin and people who lived in the area, there was a loss of innocence and a loss of a sense of security. It was so senseless and so tragic. It made an impact on anybody following the story, anybody who knew the families."
Wilkins, now a news reporter in Lafayette, said he recalls the murder every Aug. 24.
"It was sad that a 7-year-old died in such a brutal manner. It was sad that a 7-year-old died at all. And it was more profound that the killer was 14 years old. Two kids with promising lives ahead of them and both of those lives destroyed," Wilkins said.
And the murder changed the direction of Beth McKenzie's life. McKenzie, now 49, became a family counselor. She explained, "I hoped to stop a kid from ever doing something like this."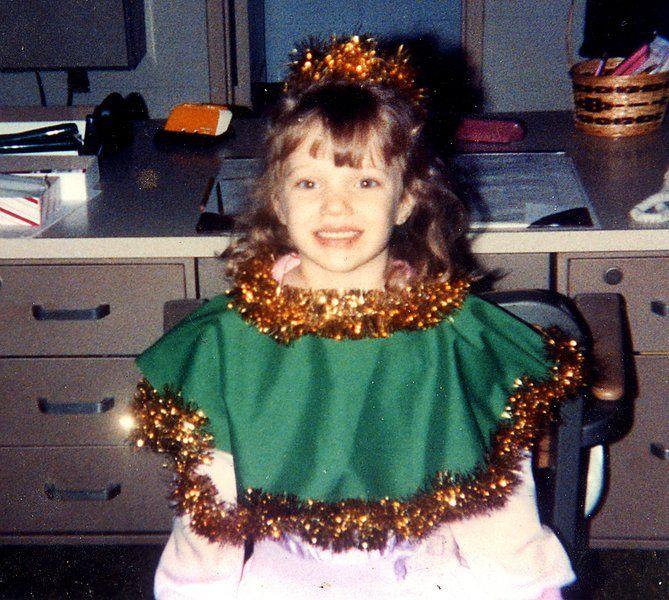 Letters of remorse
Kevin Carter was initially charged with attempted child molest and criminal confinement, but the charge was reduced to murder for the trial.
Upon his release from prison, he will not be placed on the nationwide sex offender list. That issue didn't surface after the molest charge was dropped.
Trueblood said, "My biggest thing is why he's not on the sex offender registry. He comes out and gets to be around children?"
Over the years, Carter has mailed numerous letters to Madison County judges in his case seeking a modification of his sentence, and, recently, asking to be placed in a structured program for re-entry into the community.
In a Jan. 9, 2015, letter, he wrote, "I have expressed great remorse for my actions. I know that my actions caused a great deal of damage to the McKenzie family as well as my own and regret the choices I made that led up to my offense."
On June 11 of this year, he noted that he had completed Department of Correction programs to better himself and had held steady employment, recently at the prison-based Pen Products warehouse.
"I may have entered into prison as a juvenile and perceived as someone without guidance, morals, compassion and ethics but through this situation I not only survived, but I also learned a great deal about life, responsibility, accountability and respect. …
"Please remember, regardless of the situation, I was only 14 years old when I got incarcerated. I have never truly experienced life as an adult outside of prison. The whole situation is going to be new for me."
In prison, he earned an associate arts degree in 2001 and a bachelor of general studies in 2003 through Ball State University with minors in criminal justice, interpersonal relations and psychology of human development.
He has indicated he could live with his mother in Muncie, father in Indianapolis or a fiancee in Elkhart.
Two years ago, on Aug. 19, 2013, he wrote to Madison Circuit Court 1 Judge Angela Sims about the impact of the murder.
"I made a huge mistake that dramatically affected the lives of many people and cost an innocent child her life. I have no excuse for my actions, nor do I want to be excused. My actions deserve punishment. Erin did not deserve what happened to her and her family did not deserve to have her ripped from their lives so abruptly. I wish I could go back in time and change everything that happened on that day but I can't. I am forced to live with that regret and shame for the rest of my life. I only wish I could apologize to everyone involved. It may not be much but it is all I have."
He continued, "In no way am I asking anyone to forget what happened because I believe that would be a great disrespect to Erin, her family and her memory. What I am asking for is to be forgiven and although many believe I do not deserve it, I am also asking for you to grant me a second chance to redeem myself and try to make up for a mistake that can never be fixed."
In his most recent letter, written June 11 of this year, he expressed hope to be in a community transition program, "I can promise you that I will succeed. You will not be making a mistake. Just give me a chance and you will not be disappointed."
As with most of his handwritten letters, he signed it with "Honestly and Sincerely Written, Kevin Carter."
Beth McKenzie said she has never received a note expressing remorse from Kevin Carter.
She recently read his June 2015 letter. Beneath her breath she said, "Wow."
She continued, "That's good to see. It gives one a little glimpse into his state of mind."
She then read his pledge to have a successful re-entry into society.
She said, "That's what we hope. We just want him to live his life, and we'll continue to live ours."