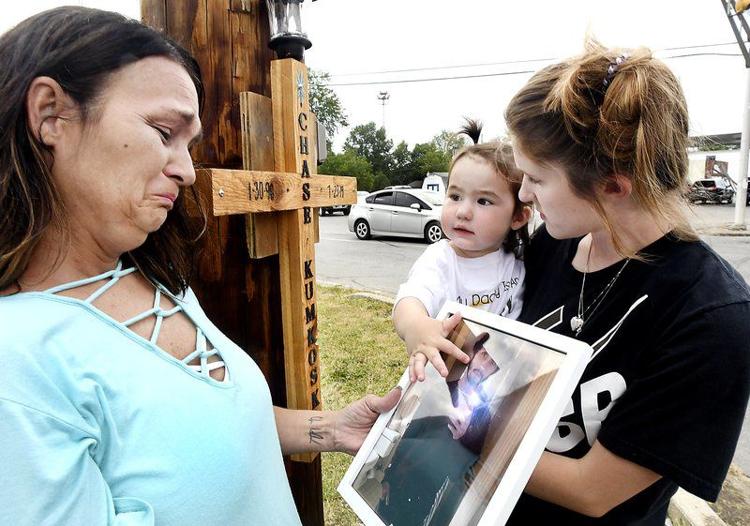 ANDERSON — Brandy Neff sat in tears in her living room as she listened to the 911 recordings made on the morning her only child, 23-year-old Chase Michael Kumkoski, was involved in a fatal motorcycle accident.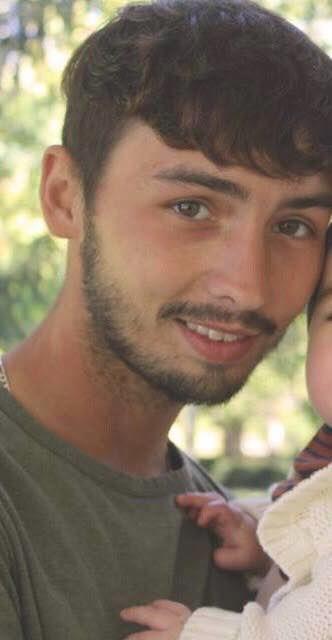 "Both units be en route to 25th and Raible, two, five and Raible for a serious PI motorcycle accident," said a Madison County dispatcher at 6:24 a.m. July 23. "The subject on the bike. Is. On. Fire. We are starting fire units."
Neff leans forward waiting for seven seconds before Anderson Police Officer Mark Dawson answers the dispatched call.
"104, I'm clear," Dawson said. "It will be a minute before I'm en route."
This recording includes Anderson Police Officer Mark Dawson and other emergency communications during the time of the accident.
Neff looks up from the computer recording with a look of horror on her face.
Anderson Police Chief Tony Watters said Dawson, who has been on the police department for more than 40 years, told his supervisors he had personal business to take care of before responding to the accident call.
"I'm not 100% sure what the personal business was," said Watters. "He was on his way back, being driven by another policeman in a patrol car to the station to get his patrol car when he was dispatched to this accident."
Watters said Dawson and the other Anderson police officer he was with were both on duty and in a marked police car together when the call was dispatched.
Watters said the accident occurred in Dawson's beat, but Dawson made the decision to return to Anderson's downtown police station from an undisclosed location to get his car before he drove across town to the accident scene.
He said the officers could have made the decision to respond immediately to the accident instead of driving to the police station first. Watters said as soon as he learned what happened the incident was investigated by the shift supervisor and Dawson was verbally reprimanded and written up for his actions.
"This was a horrific accident," Watters said. "I don't know if there are any words that can actually explain and give explanation enough to that family for this incident. We accept responsibility and we have taken preventative measures to make sure it doesn't happen again."
The Herald Bulletin contacted Dawson by email about the accident, but he said he was "instructed to refer you to the Anderson Police Department Public Information Officer, Major Joel Sandefur."
A check of dispatch records revealed firefighters were the first on the scene – five minutes after the first 911 call was made reporting the accident. Anderson Police Officer Sean Brady arrives six minutes after the call was made and Dawson arrived eight minutes after the first call.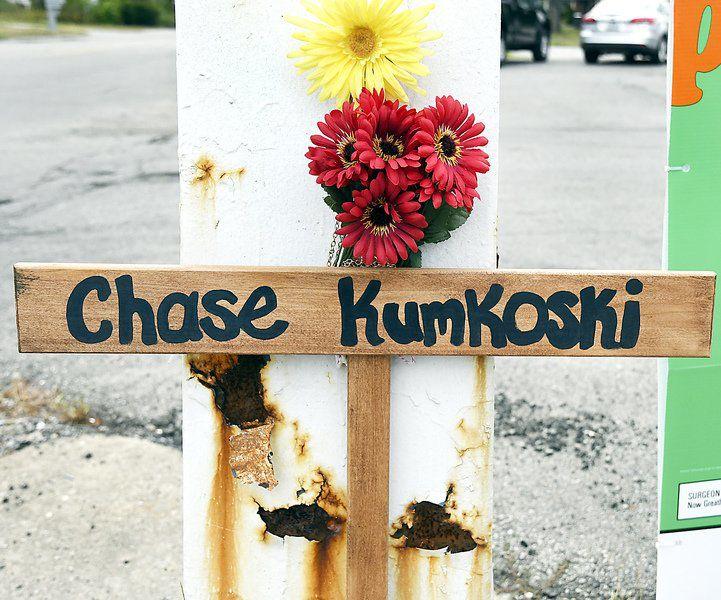 Two unnamed bystanders who witnessed the accident pulled Kumkoski from the flames and rendered aid, receiving minor burns to their hands, arms and legs. Both refused treatment.
Kumkoski died at the scene from his injuries, but the coroner – who must be the first person notified after a fatality and before the deceased person can be moved – was not contacted by the police department for more than an hour.
Watters said it was a miscommunication between the police department and fire department, but Anderson Fire Chief Dave Cravens said when there is an accident investigation, it is the police department's responsibility to contact the coroner.
A preliminary crash investigation revealed that Kumkoski was traveling at a high rate of speed northbound on Raible Avenue when he ran a red light at the 25th Street intersection and struck a Trailblazer, which was traveling west through the intersection.
Neff saw the accident on a Facebook post at 7:05 a.m. and recognized her son's motorcycle.
"I knew," she said.
She drove immediately to the accident scene.
"I waited three hours before I knew for sure my son was dead," she said, sobbing. "I was like, why can't you tell me? Why can't someone tell me? Why can't someone confirm it?"
Neff said the officers were unsympathetic and agonizingly slow to do anything as she stood helplessly on the other side of the yellow police tape looking at her son's partially covered body beneath a white and black tarp.
"I told him that's my son's backpack, that's my son's helmet," she said. "I seen his burnt feet."
Family photos of Chase Kumkoski, who was killed in a motorcycle accident on July 23. 
Neff said at one point she left because she was going "crazy" and then turned around and went back to the scene. She could not leave her son.
"They didn't care," Neff said. "There's a dead boy, there's my dead son, lying on the ground and nobody cared.
"My son is not a freaking dead animal on the side of the road like he didn't even matter. They have no regard for life. None.
"My son was speeding. I know that. I know he ran a red light – just like lots of people run red lights every day. He made a mistake and it cost him his life, but they didn't even care enough to help his life."
Neff said she will never know if her son could have been saved if help had arrived quickly and it will always haunt her.
"We will never know if he had a chance," she said. "I know people worked on him, but what if he had the right people to help him? I'll never know. They didn't help my son. They didn't care to help.
"So whatever personal and written reprimand, that's not enough. I will make sure that this never happens again. I'm going to do whatever I need to do. I don't care about anything else. This is all I care about. Nothing is going to bring my son back, but it might help someone else."
Follow Traci L. Miller @_TraciMiller on Twitter, email her at traci.miller@heraldbulletin.com, or call her at 765-640-4805.