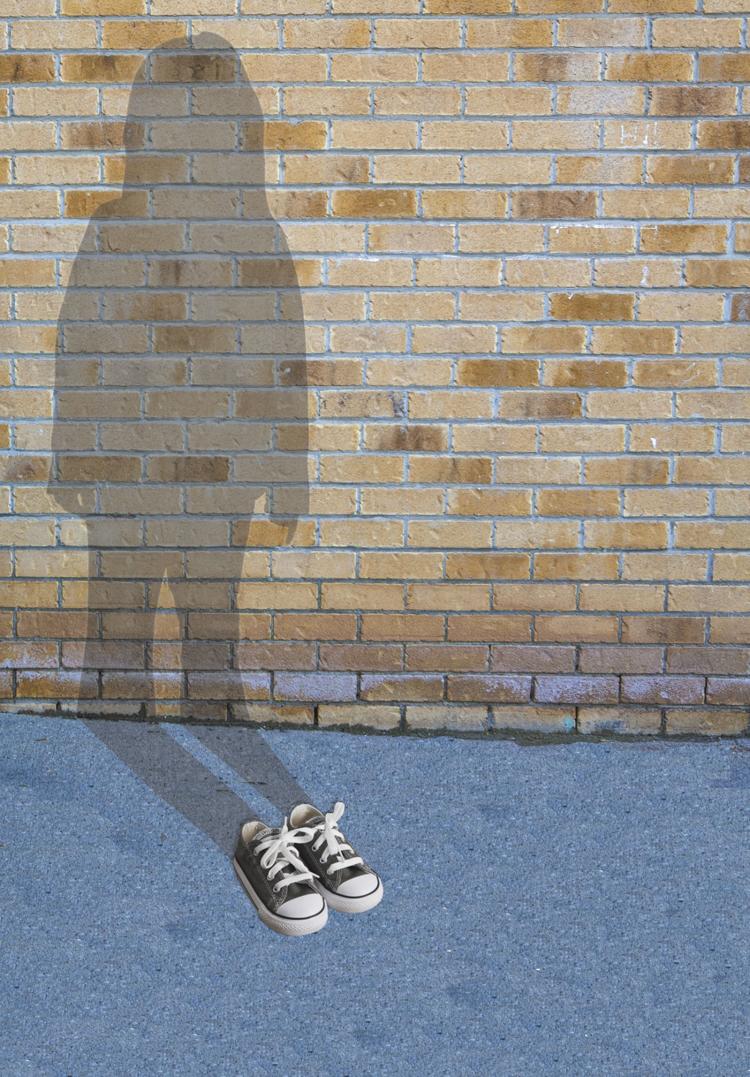 ANDERSON — The lunchtime seminar on recognizing minors sold into sex trafficking was packed with a room full of youth workers and case managers from Madison County.
Jessica Herzog asked the audience what comes to mind when they think of sex trafficking. The room was silent.
"How many people think of Liam Neeson? Usually that's what I get. I hear 'Taken,'" she said. "Unfortunately that is not the reality. Liam Neeson is not lurking in the shadows to rescue everyone. I wish that were the reality, but it's not."
Herzog works for the Indiana Trafficking Victims Assistance Program, or ITVAP, as the Region 6 coordinator. Her job is to educate both the community and public officials on sex trafficking of minors.
ITVAP is one of the agencies laboring to take down the sex trade of minors by finding and protecting victims and educating others on how to do the same. Meanwhile, lawmakers are taking the state law to task in a similar fashion.
Under the law
Federal law defines human trafficking as the use of force, threat of force, fraud or coercion to compel a person into any form of work or service.
"Something that is really important to notice under the law is that it does not have to be some sort of physical act that the trafficker is doing," Herzog said. "They have really broadened that law so it can include emotional abuse, blackmail and extortion, creating a climate of fear. This allows us to be able to arrest more traffickers depending on what they're doing."
Promoting human trafficking of a minor, a Level 3 felony, is defined as recruiting, harboring, transportation, provision, obtaining, patronizing, or soliciting of a child for the purpose of labor, involuntary servitude or commercial sex or sex acts.
Child sexual trafficking, a Level 2 felony, is defined as person who knowingly or intentionally sells or transfers custody of a child under 18 years old for the purpose of prostitution, juvenile prostitution, or participating in sexual conduct.
For the buyers: Human trafficking, a Level 5 felony, is defined as knowingly or intentionally paying, agreeing or offering to pay with money or other compensation, for a human trafficking victim, or for an act performed by that victim.
While the age of consent in Indiana is 16 years old, by law a juvenile cannot consent to prostitution or being trafficked.
As of July 1, 2018, Indiana law was amended surrounding trafficking offenses. Coercion was added to the definition of human trafficking; labor and sex trafficking were split into separate offenses; and removing from the statute that a solicitor must know that they have solicited a victim before committing the offense.
Sex trafficking and the Super Bowl
State Rep. Wendy McNamara, R-Evansville, found out about the sex trade when legislators needed to put laws in place immediately in preparation for Indianapolis hosting the Super Bowl in 2012. As a lifelong teacher and current director of early college high school education at Evansville Vanderburgh School Corp., she jumped at the opportunity to help.
"It was very difficult to think about," she said. "I'm a school principal. I thought through my time as a teacher and realized, 'Oh, I remember that student with such and such an issue. They hit the benchmarks; they may have been (sold).'"
While she helped create a fund for victim assistance and prevention programs, the school principal made sure her own teachers were trained properly. McNamara arranged for a local organization to train the teachers at her school corporation.
"The next day one of my teachers came to me and said, 'Wendy, I think I saw exactly what you're talking about,'" she said. The teacher told McNamara she noticed a student holding a gas can, standing on the corner of an intersection.
"I'm not sure if that's what it was, but I'd rather my teachers be overly cautious," McNamara said. "Now they have firsthand knowledge of what to look for and discerning signals. They can ask questions like, 'What other reasons could cause a student to act this way?'"
There have been times when McNamara's knowledge has come in handy. One time, she got a phone call from a mother who said she was worried her daughter was at risk for being trafficked.
"The mom showed me this Facebook page. It was a ring of traffickers in Tennessee," she said. "The trafficker was her sister or cousin, doing it for drugs. Luckily, the parent was sly to it. Just to think, that girl who is 14 years old, to be submitted to that disgusting, criminal act."
Bills proposed this year
House Bill 1075 proposes to eliminate the requirement that the child admit or deny being a victim of human or sexual trafficking.
A part of ITVAP's work is meeting survivors where they are, which does not always include accepting what has happened to them, Herzog said. This bill would allow the law to take action where a victim may not.
Sen. James Merritt, R-Indianapolis, authored Senate Bill 18. The bill proposes to increase, by one felony level, the penalty for the promotion of human labor trafficking, promotion of human sexual trafficking, promotion of child sexual trafficking, promotion of sexual trafficking of a younger child and human trafficking.
"I really think that this demonstrates that we mean business and that we recognize, at least I believe, the penalties are too light," he said. "These (lower level felonies) are meant for nonviolent crimes. Changing that would make a significant impact."
The first time Merritt thought about trafficking was 20 years ago when he took his children to Disney World. He was told to take note of his children's shoes, as people would abduct children and change their outfits but never their shoes.
"They wouldn't shut down the park, but they would put additional security around the gates to look for children with their clothes changed, but not the shoes," he said. "That's how they would disrupt the stealing of children. That was when it caught my eye, that this is something."
The Hoosier state is a hub of interstate travel, allowing travel from Chicago to Atlanta in one day. Indianapolis is home to major events, like the Indy 500, regular conventions and professional sports, all of which gives Indiana lawmakers more reason to push sex trafficking laws, Merritt said.
"When we're working with the hospitality association, we go as far as to talk to cab drivers, Uber drivers, concierge," he said. "It's very much an attitude of, 'If you see something, say something.'"
Moving forward, Merritt said he wants to see increased awareness, starting with the public accepting the substantive evidence that Hoosier kids are being sold into the sex industry.
"It's hard to believe that people would actually do that, but there were 178 calls to the hotline last year. The numbers are here," he said. "It's a nasty thing to think about, but it's all the more reason to face it."
A local representative is one of the Indiana legislators working on trafficking laws.
McNamara said wading through legislation to find practical solutions is difficult, and sometimes it's nearly impossible to connect the dots, but she won't be swayed from the task.
"There is no demographic, no person who is exempt," she said. "It could be your neighbor or lifelong family friend.
"There's an arresting illusion that we are safe from this," she added, "and I will continue to combat human trafficking. We want to stop this heinous industry."
Follow Laura Arwood on Twitter @lauraarwood or call 765-648-4284.