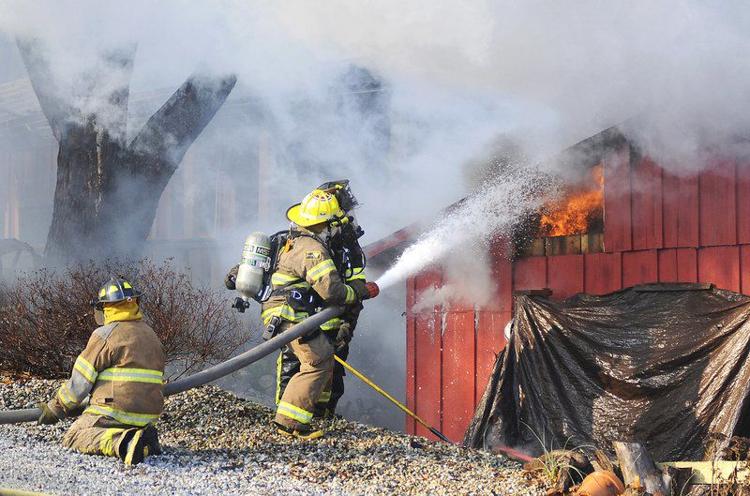 OGILVILLE – Last February, JoAnne Flohr was well aware that Indiana's centuries-old system of township government faced realignment by the Legislature.
The change was OK with her, even if it meant eliminating her elected position as Ohio Township trustee in southwestern Bartholomew County.
Flohr, who has long supported township reform, said, "It can be done if everybody would just stop and listen and think about how things are done."
At the time, legislation before the Indiana General Assembly would have forced townships with fewer than 1,200 residents to merge with an adjoining township. Flohr's mostly rural township has 1,700 residents. Adjacent Jackson Township has about 950.
Trying to locate trustees' offices in six Cass County townships in northern Indiana is like searching for a needle in a haystack.
The bill, which died in committee, would have changed the way townships fund services for fire protection and poor relief, two of a township trustee's chief responsibilities.
Currently, Ohio and Jackson townships contract for fire and emergency medical services with the Southwest Volunteer Fire Department, which covers 40 square miles.
The 23-member department is all volunteer with no paid personnel to staff its two stations and to make sure an emergency medical technician will be among the first to respond to a call.
When an emergency call is received, county dispatchers alert Southwest firefighters to rush to the closest station. Firefighters make about 160 runs a year.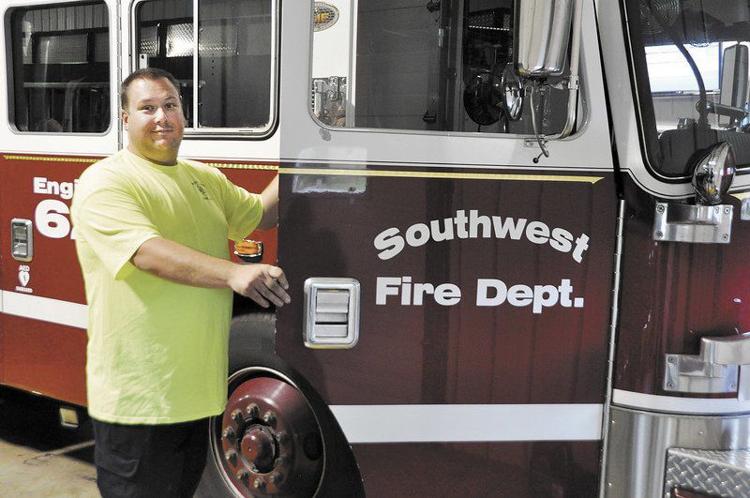 Fire Chief William Koons would like to be able to hire three part-time staffers, including an EMT.
"To have paid guys, we would be able to have a faster response," said Koons, who works in Columbus, about 25 minutes from the nearest station. "During the day when everybody works, you do not know if everybody is going to be able to make a response."
FORMING A FIRE TERRITORY
After exploring options, the two townships are forming a fire territory.
In 2017, Ohio Township had fire service expenses of $15,000, along with $2,830 for supplies and repair costs and about $26,000 toward the $207,000 debt for construction of a fire station. That comes mostly from property taxes, according to the Indiana Department of Local Government Finance.
In 2017, fire services took $43,825 of the township's $72,831 budget. That's 60 percent, about average for the share of the budget taken by fire expenses in townships across the state.
Indiana's 1,005 townships had budgets totaling $378 million in 2017. The biggest slice, about 58 percent, went to fire protection and emergency response.
In southwest Bartholomew County, the idea of creating a fire district came as a way to remove reliance on township trustees for financial support.
Critics of township government often argue that township-provided fire services should be rolled into territories or districts and administered through county offices for better efficiency, but there hasn't been a study to support that argument. Townships come in various sizes with differing funds and services, so one analysis won't fit all.
Ohio Township residents paid property taxes of about 7 cents for each $100 of assessed valuation for fire services in 2017. Jackson Township residents, who have no fire debt, paid 2.5 cents per $100, disbursing $17,000 for firefighting services.
Flohr estimates the average tax bill might increase by about $9 to $12 a year under the proposed territory.
Township residents in populated areas of Indiana are often protected by professional municipal fire departments supported by tax dollars.
In more rural areas, fire protection districts can be a single township, a combination of townships, parts of a township in one county or all the townships in a county. Some include cities and towns.
Other fire protection territories cross county lines. If adjoining townships agree to form a territory, one of the townships becomes the provider. Property taxes from the other township or townships help to fund the service.
Ohio and Jackson townships initially considered a fire district but found some resistance from county officials. Pursuing territory status will necessitate public hearings, but the process could be completed by March.
"I think it will work if the public is behind us and supports us," Koons said.
Some township fire departments don't rely on direct trustee involvement.
In eastern Hamilton County, the Wayne Township trustee owns the fire station and equipment but the separately incorporated fire department handles personnel for the 24 staffers including six paid medics and an emergency medical technician.
Tax revenue essentially passes through the trustee's office to the fire department.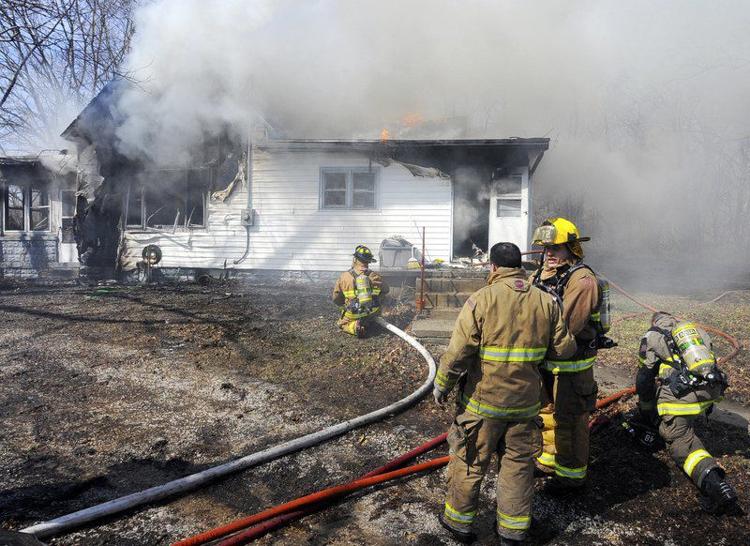 'WHAT'S A LIFE WORTH?'
That arrangement, however, doesn't protect departments from misuse of funds.
Longtime Wayne Township fire department treasurer Norman Burgess, who had also been a paramedic, was sentenced in October to 15 months in federal prison for taking $139,550 from the department.
On debit cards alone, Burgess took $48,299 for his own use including payments to a hockey league, costs for his father's funeral, the purchase of an Iron Maiden key chain and a keyless car fob, in addition to 251 charges at convenience stores, according to a state audit.
In total, including state and federal penalties, Burgess has been ordered to repay $754,000.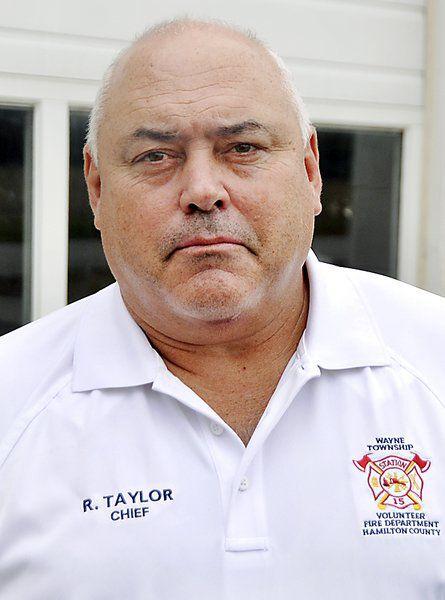 "Technically, it was the fire department fund he stole from," said Wayne Township Volunteer Fire Department Chief Ron Taylor.
Discrepancies came to light when an IRS official showed up at the station and said that some payments had not been made. Burgess maintained they were paid but he offered no proof, Taylor said.
The department was a week away from shutting down, but firefighters chipped in and gathered contributions to keep it afloat.
Despite the allegations, Burgess retained trust among some co-workers. That led to dissension in the small department.
"When all this was going on, people that actually believed Norm that were still on the department would actually slow up calls and try to extend the time that we would get out the door because they felt we were lying about Norm so they were trying to hurt the department," Taylor acknowledged. "At the time, we actually were getting it done with about 12 members."
The department is back to full staff now and has updated its handling of finances, Taylor said.
On the day of Burgess' sentencing, 15 months seemed light to Taylor.
"We treated him as family ..." Taylor said. "In turn he's taken money from us, and he's hurting not only us and our ability to function, but he's hurting the people that we're serving."
What would have happened, he asked, if the department had been unable to respond to an emergency and someone died.
"What's a life worth? ..." he asked. "What's that person's life worth?"
Contact CNHI Statehouse Reporter Scott L. Miley at smiley@cnhi.com or 317-602-3650.