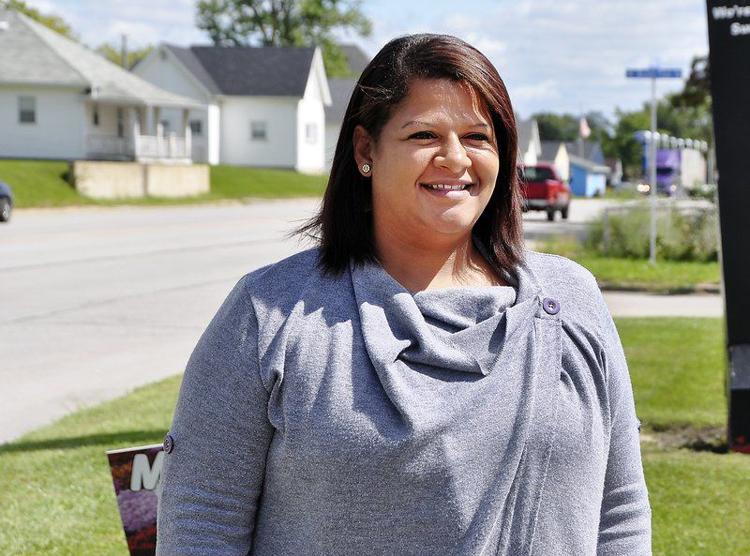 FRANKFORT – After ending 10 years of heroin addiction, Kendra Thompson was moving into a new apartment in late September, hoping to show she could responsibly care for her daughter.
The move would have taken more paperwork, if not for her local township trustee, Kevin Evans, who quickly provided funds for her first rent payment. He also sought to get her in touch with other social services in Frankfort.
"He got me connected with an overdose awareness event ..." said Thompson, 29. "He's helping me out a lot, like getting me plugged into different people in the community. So it's really good having him on my side."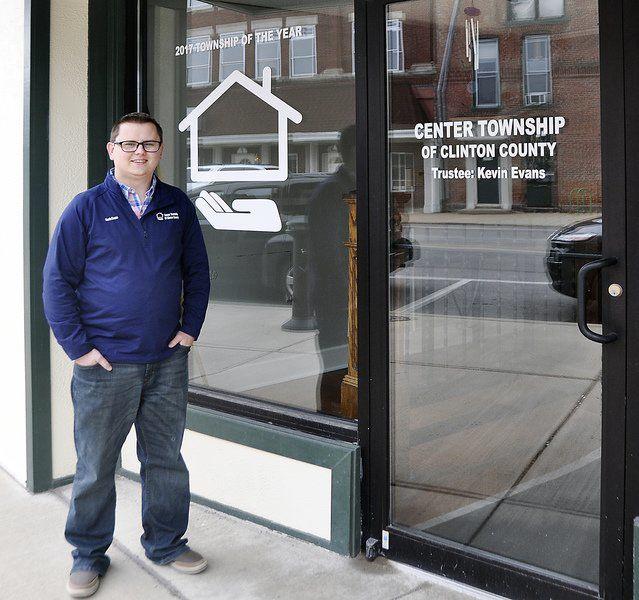 A single mother of three who works for a local sign and marketing company, Thompson cares for her 6-year-old daughter while her two other children live with their father. Earlier this year, Thompson lived in a home for addicts.
Evans had previously helped Thompson's family with a $900 payment to help defray funeral expenses for her brother, Isaac, who committed suicide in July. Thompson said she is also trying to help with local suicide prevention efforts.
"I want to help other women with their recovery in the future," said Thompson, who has a group of supporters through her church. "I don't want it to just stop here. There are times that are rough, but I have to realize that just because I'm sober it doesn't mean times are going to be easier."
Police might generally believe that the nation's opioid crisis can be solved by stronger law enforcement.
Health care workers might think treatment is a top priority.
Teachers might hold that educating students about substance abuse will help prevent the epidemic from spreading.
"Really, it's a public health problem, …" said Evans, trustee for Center Township in Clinton County. "Enforcement, treatment and prevention are all the next tier."
IT TAKES COLLABORATION
He believes the fight against opioid abuse takes collaboration among police, social service, healthcare and education groups.
And in Clinton County, it might also take a township trustee who works daily with residents who need help finding housing, paying utility bills or finding a job.
In a chamber of commerce meeting a year ago in Muncie, state Rep. Kevin Mahan asked the 100 or so attendees whether they knew their township trustee.
That's why Evans and seven others from Frankfort went to Atlanta in April to attend a conference addressing the opioid crisis. His office paid for registration; the others paid their way. Taxpayers asked him why eight people needed to travel to Atlanta.
"Showing a united front," Evans said. "I think that's one of the biggest things that is missing here locally. The reason is, one, we have a problem, we know that. Two, we don't necessarily always work in unity."
The trip seemed a natural outgrowth of the work Evans and others are doing to stem the opioid abuse tide in this north central Indiana community. Clinton was one of the top five in the state for non-fatal emergency room visits for opioid overdoses in 2017.
Within a month, Evans, along with local social service representatives and health care providers, were in the Frankfort High School cafeteria conducting a public forum to offer guidance to residents concerned about opioid addiction.
In July, he started a weekly online newsletter. By the first of August, his office co-sponsored the annual Stuff the Bus campaign for school supplies.
TOWNSHIP OF THE YEAR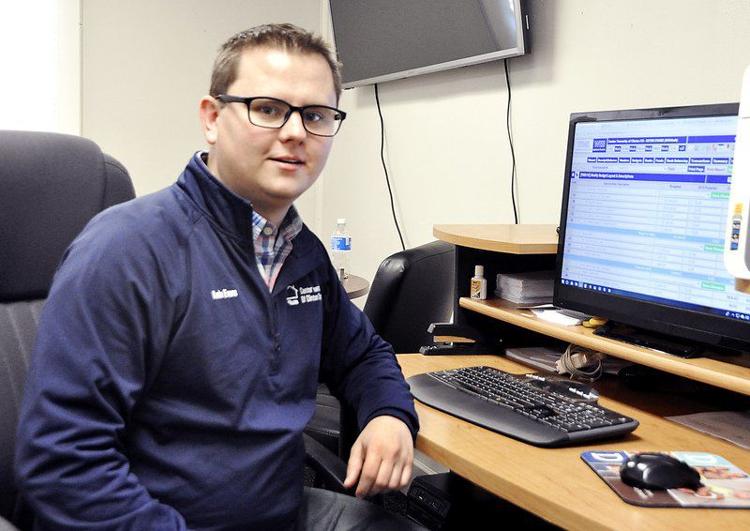 In 2017, Evans' office was named Township of the Year by the Indiana Township Association, which has more than 600 members among Indiana's 1,005 townships. Evans was recognized for his work to redefine the role of township trustees in Indiana.
"He has definitely changed the way trustees are being seen in the community," said Carolina Booth, director of United Way for Clinton County. "He has set the bar high. His approach is more aimed to prevention than it is to reacting to issues in the community."
Her agency is among those working with the township to tackle social issues.
In early September, Evans announced an arrangement to pay $35,000 in 2019 for teachers and students to create libraries in all 67 classrooms in his township. The program is geared toward improving literacy.
Research has shown that a third of low-income African-American and Hispanic students who did not read proficiently by the end of third grade failed to graduate. The problem was compounded by neighborhood poverty and low family income, sometimes leading residents to seek township poor relief.
"We think that, by tackling that, we might make an impact on workforce development and a lot of those different areas that exist in our community and what brings people to our office ultimately," Evans said.
Booth applauds the approach.
"He is not just waiting for people to stop by his office and ask for rent or housing," she said.
'HOW DO WE BRANCH OUT?'
Other trustees are working to make the elected post vital to communities.
"I think we're a whole other form of government that's underutilized," Evans said. "We tax the public, yet we only focus within our offices sometimes. How do we branch out? How do we go address issues in our community?
"I agree with giving people a hand up when they walk through my door. But how do I address them in a different way before they ever have to walk through my door?"
In 2017, the Center Township trustee had revenue of $631,478 and spent $564,278. That year, Evans distributed $116,111 for 241 residents seeking township assistance. Nearly $97,000 of that went for housing.
Evans, who earns a salary of $39,000, added, "I truly believe that if we are actively out in the community and we're not just waiting for someone to walk into our doors, we can address generational poverty in a different way."
Contact CNHI Statehouse Reporter Scott L. Miley at smiley@cnhi.com or 317-602-3650.
Expanding township benefits
Here are five examples of how township trustees in Indiana are reaching beyond the traditional services of distributing poor relief, maintaining cemeteries and providing fire protection: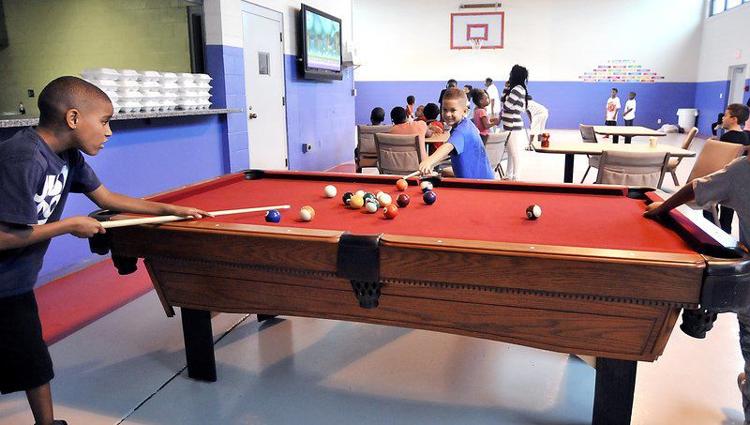 At Lafayette, Fairfield Township Trustee Julie Roush helps Social Security or Supplemental Security Income recipients manage finances; her office was approved to be in the Representative Payee Program.
"Some of our people, we've actually set them up to cover funeral expenses because they don't have the money and we don't want them to become a tax burden. So, why not take care of those issues now?" Roush said.
Her office works with the county adult protective services to prevent abuse of the elderly. Such abuse is sometimes discovered when the trustee investigates participants entering the payee program.
In Lake County, North Township Trustee Frank Mrvan started a veterans housing project to tackle homelessness with the nonprofit American Veterans Collection.
In Madison County, Anderson Township Trustee John Bostic approached other government units and obtained funding for a youth community center. He says it's a way to provide assistance for the township's poor and possibly break the poverty cycle.
Budgeted at $30,000 a year, Pigeon Township Trustee Mary Hart operates a five-unit homeless family shelter. The Evansville facility, in operation since 1983, initially cost the township $1 to purchase.
In Hamilton County, Delaware Township Trustee Debbie Driskell recently initiated a "No More Secrets" campaign, based on a program by Mrvan. Assisted by youth advocates in Fishers, the program educates families about sexual assault,
About 31 percent of sexual assaults are not reported to police. In 2017, 188 people sought help as sexual assault victims in Hamilton County.
In an introduction to her tool kit, Driskell wrote that she had kept secret an assault she experienced 50 years ago.
"I also know from first-hand experience this issue can affect anyone and transcends race, socio-economics and religion," she said.