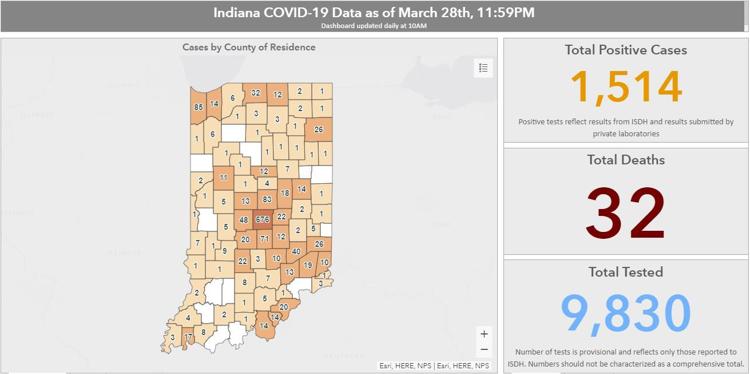 INDIANAPOLIS — Indiana has surpassed 1,500 positive cases of COVID-19, according to figures released by the Indiana State Department of Health on Sunday.
According to information on the ISDH website, 1,514 residents have had positive tests, up from 1,232 on Saturday.
The state reports that 32 Hoosiers have died.
Testing continues to increase, with 9,830 tested.
Marion County is now reporting 676 cases. Thirteen counties have reported zero cases.
The governor's next news conference is scheduled for Monday.