First, some ground rules. This year, I used Pro Football Network's mock draft simulator. I could only accept offered trades. I made no offers of my own.
With that in mind, here's a look at how the CNHI Sports Indiana 2021 mock draft worked out for the Colts.
FIRST ROUND
Things played out relatively well in the first 20 picks. Michigan edge rusher Kwity Paye, Texas offensive tackle Samuel Cosmi and Oklahoma State offensive tackle Teven Jenkins were still on the board.
And there were three trade offers I considered. Miami offered two second-rounders (Nos. 36 and 50) for Nos. 21 and 248. Denver offered Nos. 40 and 71 and a 2022 second-rounder for Nos. 21 and 206. And Arizona proposed No. 49 and second-, third- and fourth-rounders in 2022 for No. 21 and a 2022 seventh-rounder.
In the end, I only seriously considered the Dolphins' proposal. The others were moving down too far and risking not being able to fill the two biggest needs. Ultimately, I turned down Miami's deal, too, because it still left me with just six total picks.
THE PICK: Cosmi. The athletic offensive tackle got the nod over Jenkins because of his experience on the left side and his leadership skills. Paye was a real consideration as well, but I'd ideally like to see more than his two sacks in 2020 from a first-round pass rusher.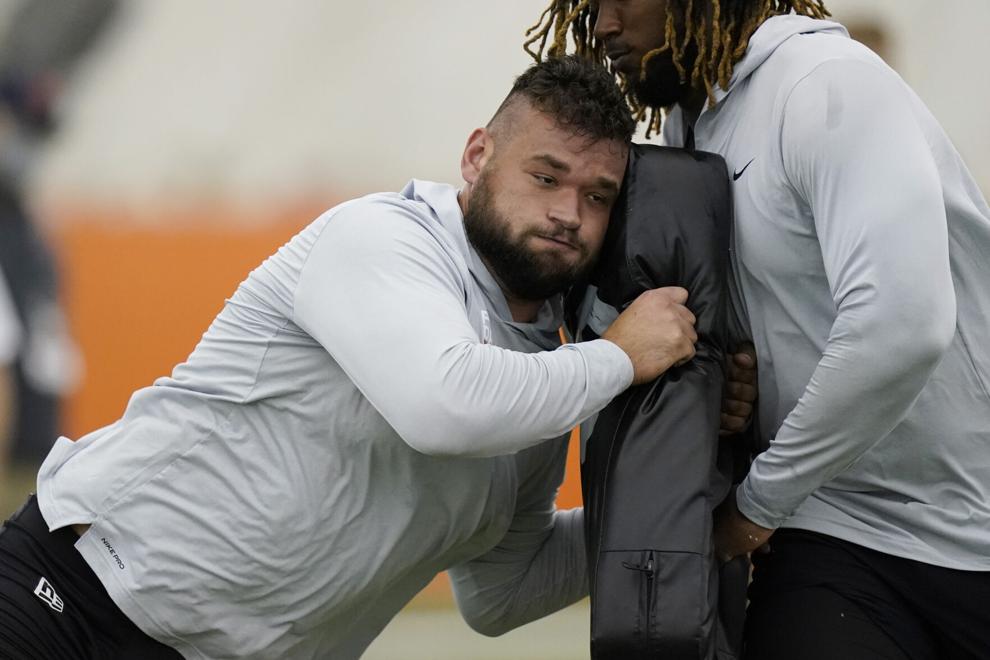 SECOND ROUND
Two trade offers came in. Kansas City proposed No. 58 and a 2022 fourth-rounder for Nos. 54 and 248, and Seattle offered Nos. 56 and 129 for Nos. 54 and 248.
I turned down the Chiefs because it would have left me with just five overall picks, and I had made a similar deal with the Seahawks earlier this month and feared they were interested in my intended target.
So …
THE PICK: Houston defensive end Payton Turner. A strong athlete with good size (6-foot-5, 270 pounds) and length (35-inch arms), Turner also offers inside-out versatility, participated in Senior Bowl week and was a team captain for the Cougars. Pretty sure that makes for a BINGO on Chris Ballard's draft card.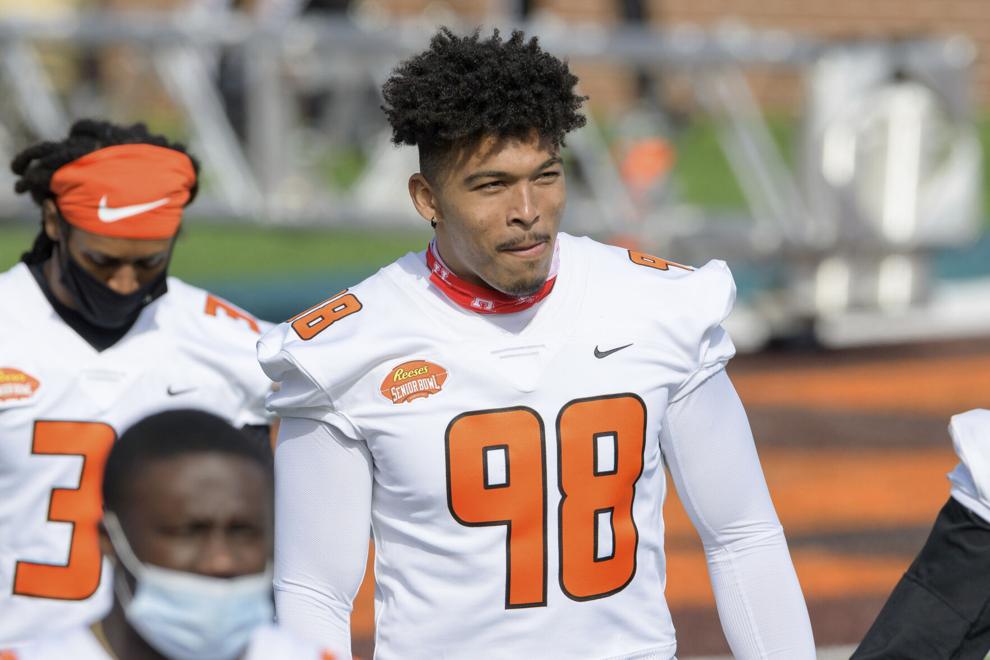 FOURTH ROUND
It wasn't easy sitting and watching the third round roll by without a pick, and I'm not sure Ballard will be able to resist the temptation Friday night.
This time, there were no offers to trade out of the spot.
THE PICK: Cincinnati safety James Wiggins. The Colts reportedly did some sniffing around for in-the-box safeties during free agency but ultimately passed on any deals. Wiggins has struggled with injuries, but he has a hard-hitting mentality, good athletic testing numbers (4.41-second 40-yard dash, 38-inch vertical jump, 22 bench reps) and a knack for making plays (five career INTs).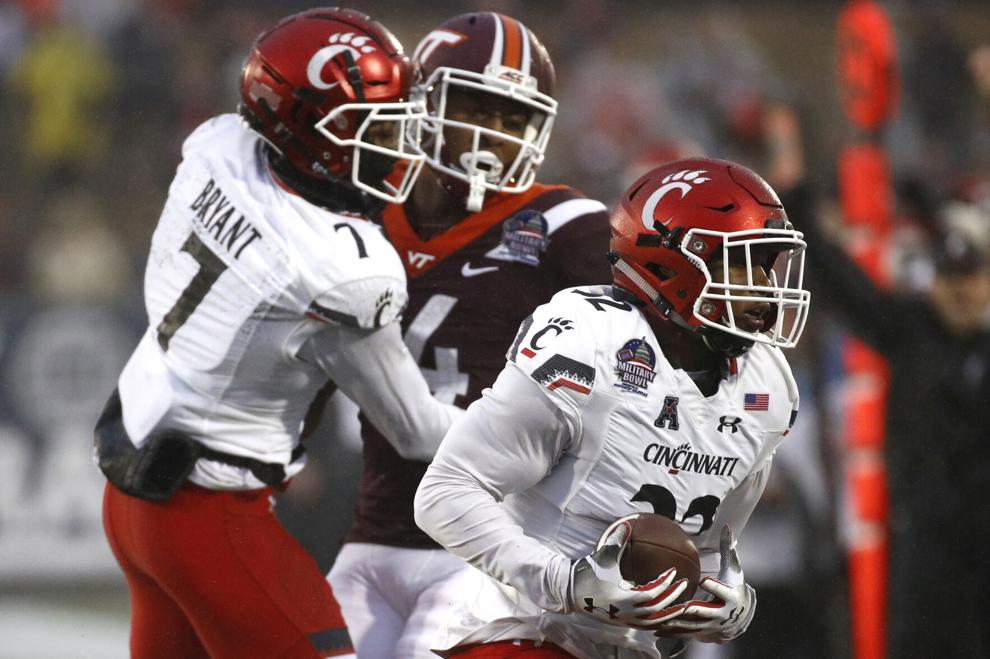 FIFTH ROUND
Still looking to add picks and with no immediate target on the board, I dealt No. 165 and a 2022 seventh-rounder (not my worry in this exercise) to New England for Nos. 177 and 197.
With the first of those picks, I stayed in the defensive backfield.
THE PICK: Minnesota CB Benjamin St-Juste. He lacks experience after injuries forced a transfer from Michigan and interrupted his development, but the 6-foot, 202-pound Canadian has intriguing size and could learn for a year behind veterans Xavier Rhodes, Kenny Moore II and T.J. Carrie.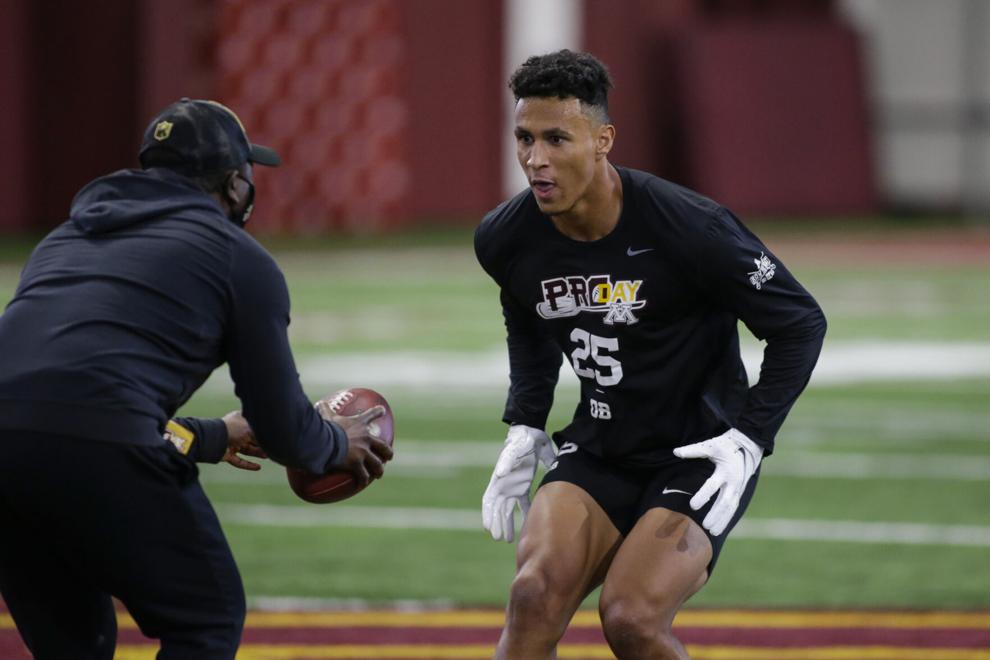 SIXTH ROUND
The extra pick from the Patriots didn't pan out as cleanly as I'd hoped, and I kind of painted myself into a corner with no other offers. But I made the most of it.
THE PICK (197): Pittsburgh center Jimmy Morrisey. A former walk-on who became a two-time captain with the Panthers, Morrisey was a late addition to the Senior Bowl. Size is a concern (6-3, 303), but he could compete for a spot behind Pro Bowler Ryan Kelly.
THE PICK (206): Illinois wide receiver Josh Imatorbhebhe. During the Illini pro day, he posted a 46.5-inch vertical. That's not a misprint, and that alone makes the 6-foot, 218-pounder worth a late sixth-round pick in my book.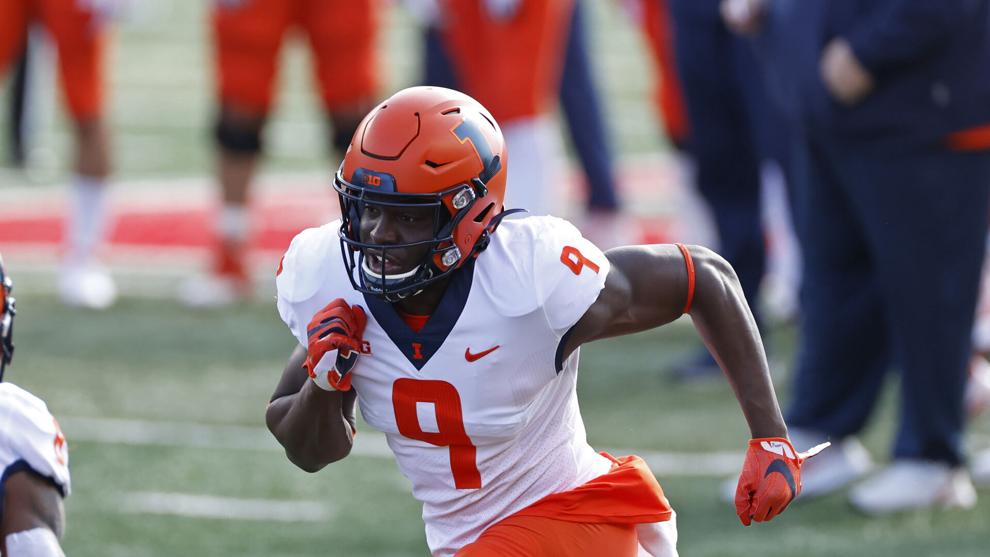 SEVENTH ROUND
To finish out the class, I was looking for a player with some athleticism at a position I could at least squint and make into a need.
THE PICK: Texas A&M linebacker Buddy Johnson. He has a relative athletic score of 9.22, including a 4.58 40 and 4.07 shuttle time. With Anthony Walker Jr. signing with the Cleveland Browns and Bobby Okereke moving to the MIKE, Johnson could compete for a spot at SAM and make an immediate impact on special teams.