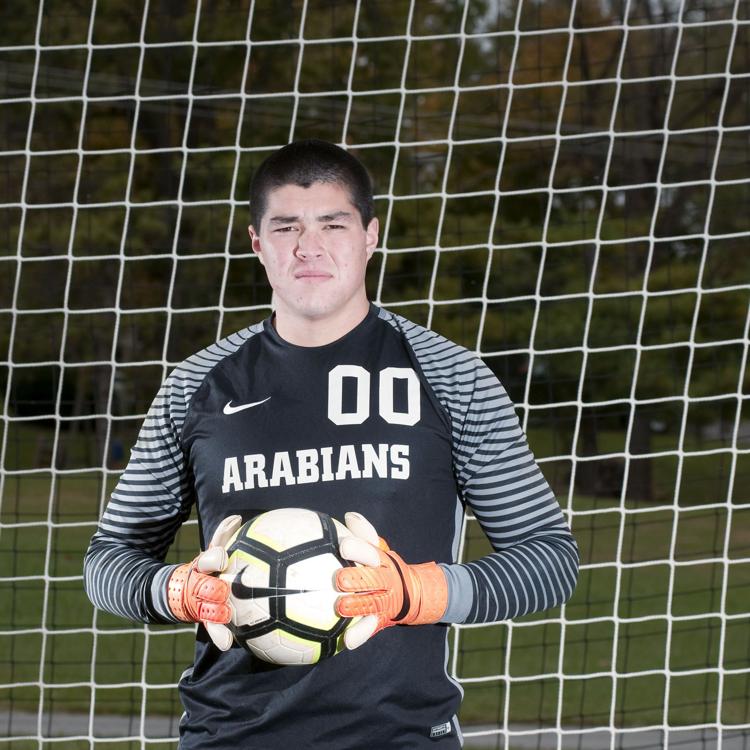 For the most part, our picks for athletes of the year are either favorites before the season starts or at least on the radar. Neither is true of Pendleton Heights goal keeper Ethan Hunt, the 2018 Herald Bulletin Boys Soccer Athlete of the Year.
The Arabians senior was cut from the team as a freshman, realized he had to learn a new position to play the sport he loves and developed himself into a stone wall, helping boost the Arabians to a 9-5-1 season this fall.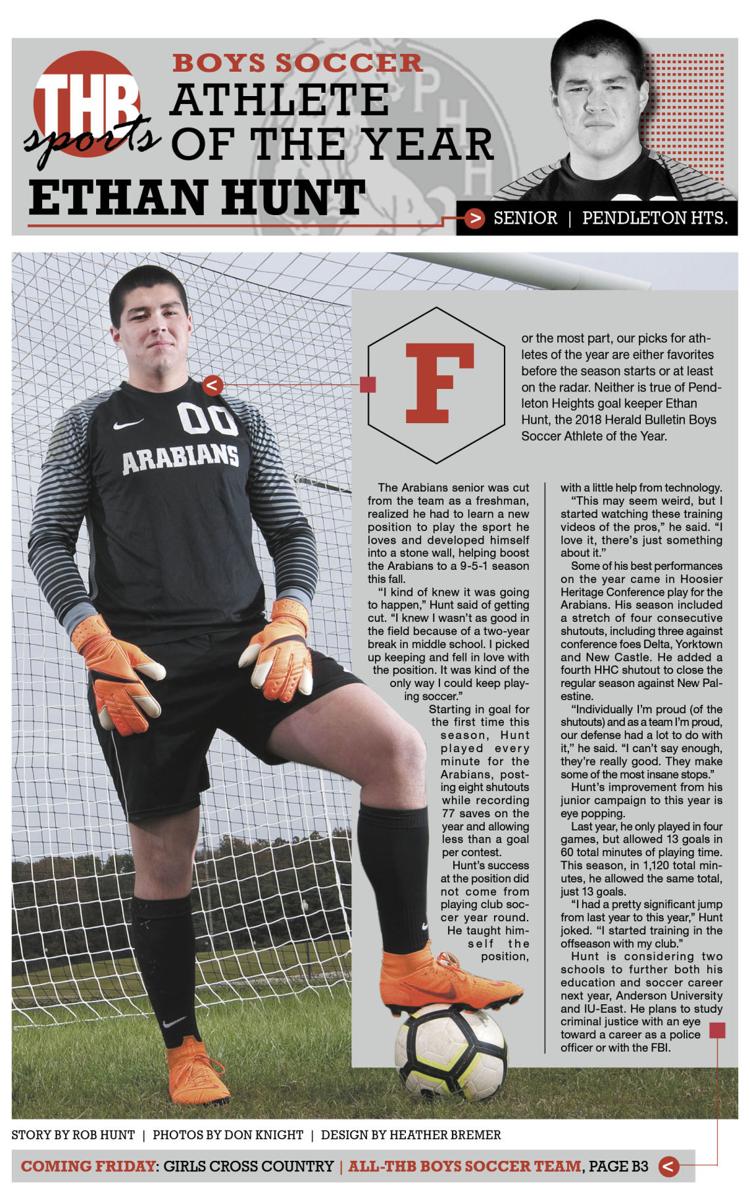 "I kind of knew it was going to happen," Hunt said of getting cut. "I knew I wasn't as good in the field because of a two-year break in middle school. I picked up keeping and fell in love with the position. It was kind of the only way I could keep playing soccer."
Starting in goal for the first time this season, Hunt played every minute for the Arabians, posting eight shutouts while recording 77 saves on the year and allowing less than a goal per contest.
Hunt's success at the position did not come from playing club soccer year round. He taught himself the position, with a little help from technology.
"This may seem weird, but I started watching these training videos of the pros," he said. "I love it, there's just something about it."
Some of his best performances on the year came in Hoosier Heritage Conference play for the Arabians. His season included a stretch of four consecutive shutouts, including three against conference foes Delta, Yorktown and New Castle. He added a fourth HHC shutout to close the regular season against New Palestine.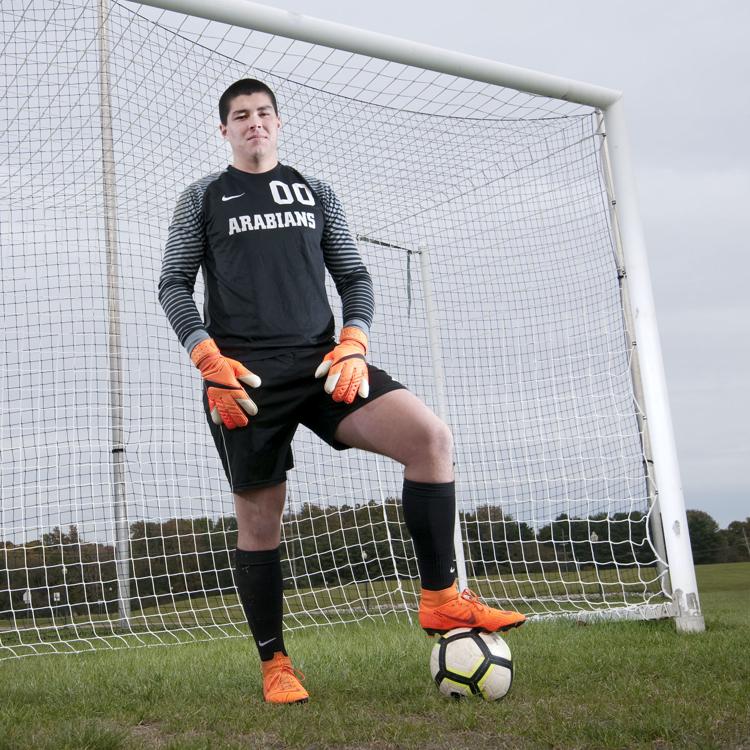 "Individually I'm proud (of the shutouts) and as a team I'm proud, our defense had a lot to do with it," he said. "I can't say enough, they're really good. They make some of the most insane stops."
Hunt's improvement from his junior campaign to this year is eye popping.
Last year, he only played in four games, but allowed 13 goals in 60 total minutes of playing time. This season, in 1,120 total minutes, he allowed the same total, just 13 goals.
"I had a pretty significant jump from last year to this year," Hunt joked. "I started training in the offseason with my club."
Hunt is considering two schools to further both his education and soccer career next year, Anderson University and IU-East. He plans to study criminal justice with an eye toward a career as a police officer or with the FBI.