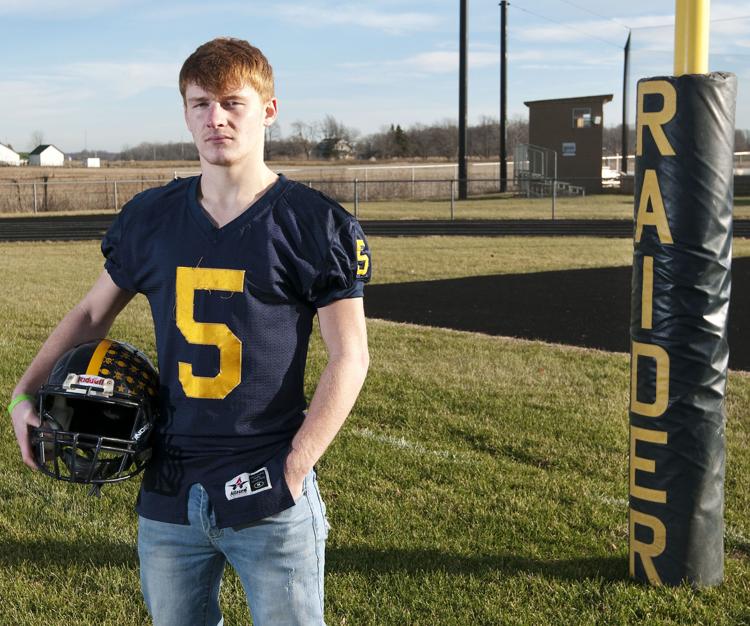 Football is a sport that requires playing with passion, emotion and instincts, especially on the defensive side of the ball. Perhaps no player combined those traits with great production more than the 2018 Herald Bulletin Football - Defense Athlete of the Year, Shenandoah senior linebacker Dallas Pugsley.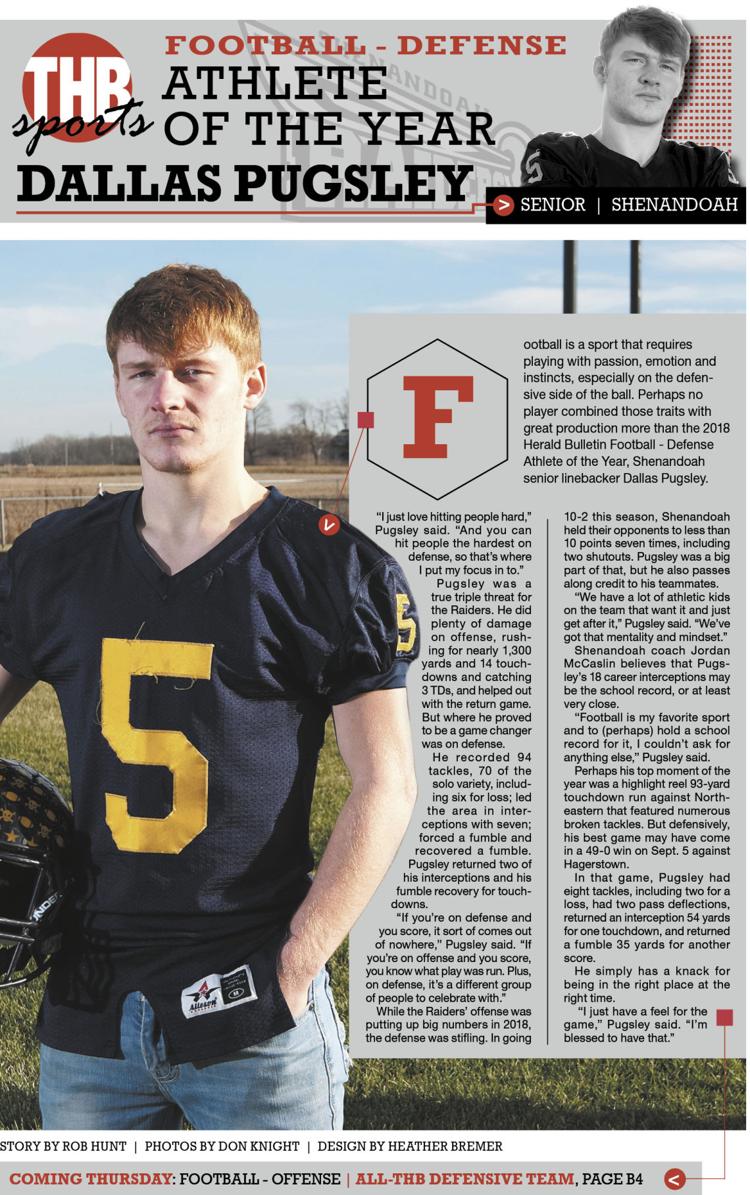 "I just love hitting people hard," Pugsley said. "And you can hit people the hardest on defense, so that's where I put my focus in to."
Pugsley was a true triple threat for the Raiders. He did plenty of damage on offense, rushing for nearly 1,300 yards and 14 touchdowns and catching 3 TDs, and helped out with the return game. But where he proved to be a game changer was on defense.
He recorded 94 tackles, 70 of the solo variety, including six for loss; led the area in interceptions with seven; forced a fumble and recovered a fumble. Pugsley returned two of his interceptions and his fumble recovery for touchdowns.
"If you're on defense and you score, it sort of comes out of nowhere," Pugsley said. "If you're on offense and you score, you know what play was run. Plus, on defense, it's a different group of people to celebrate with."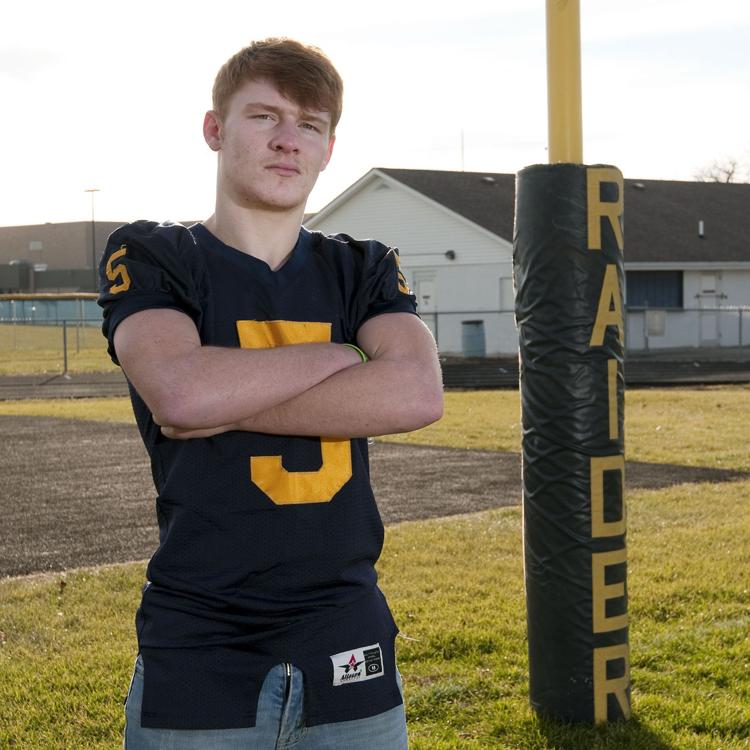 While the Raiders' offense was putting up big numbers in 2018, the defense was stifling. In going 10-2 this season, Shenandoah held their opponents to less than 10 points seven times, including two shutouts. Pugsley was a big part of that, but he also passes along credit to his teammates.
"We have a lot of athletic kids on the team that want it and just get after it," Pugsley said. "We've got that mentality and mindset."
Shenandoah coach Jordan McCaslin believes that Pugsley's 18 career interceptions may be the school record, or at least very close.
"Football is my favorite sport and to (perhaps) hold a school record for it, I couldn't ask for anything else," Pugsley said.
Perhaps his top moment of the year was a highlight reel 93-yard touchdown run against Northeastern that featured numerous broken tackles. But defensively, his best game may have come in a 49-0 win on Sept. 5 against Hagerstown.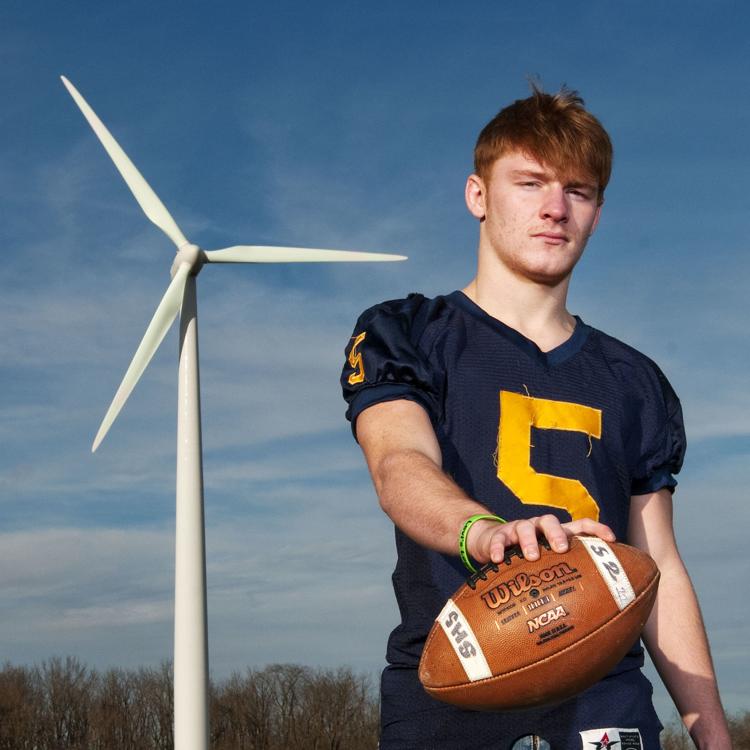 In that game, Pugsley had eight tackles, including two for a loss, had two pass deflections, returned an interception 54 yards for one touchdown, and returned a fumble 35 yards for another score.
He simply has a knack for being in the right place at the right time.
"I just have a feel for the game," Pugsley said. "I'm blessed to have that."