Lapel senior Kristen Hobbs capped her brilliant high school golf career with a second consecutive trip to the state finals. Despite not finishing that tournament the way she would have liked, she was the dominant girls golfer in this area, making her an easy choice to win her second straight Herald Bulletin Girls Golf Athlete of the Year.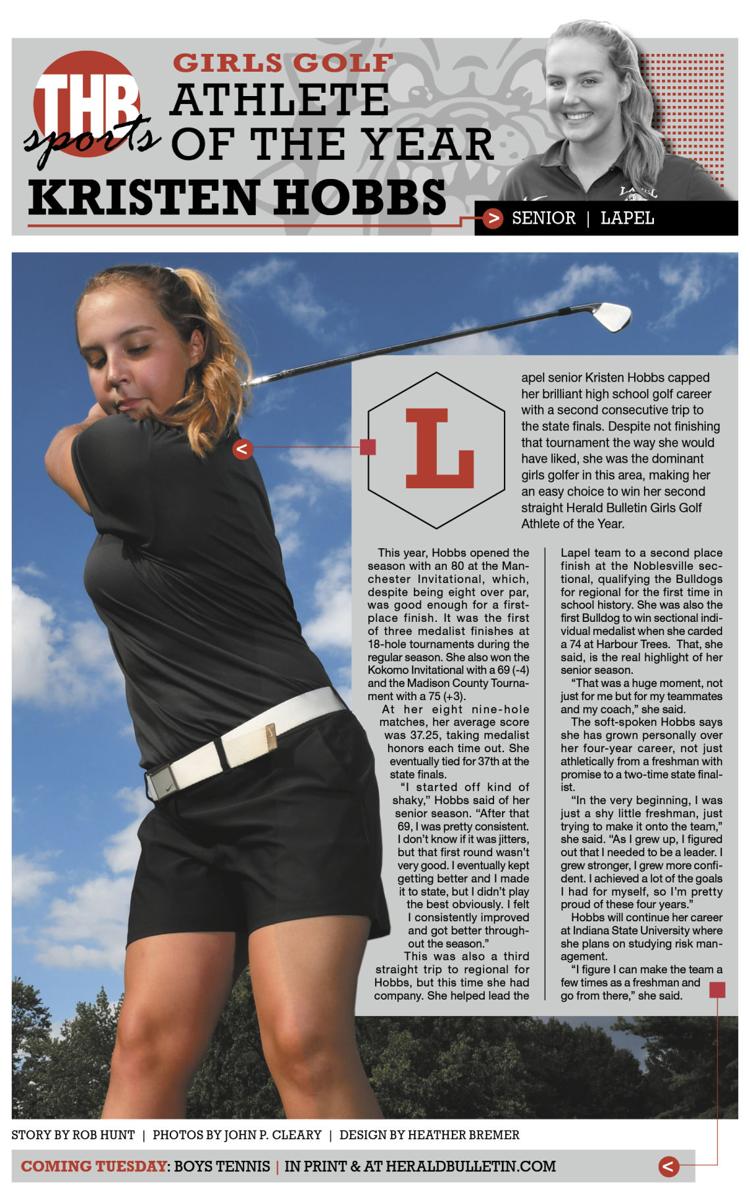 This year, Hobbs opened the season with an 80 at the Manchester Invitational, which, despite being eight over par, was good enough for a first-place finish. It was the first of three medalist finishes at 18-hole tournaments during the regular season. She also won the Kokomo Invitational with a 69 (-4) and the Madison County Tournament with a 75 (+3).
At her eight nine-hole matches, her average score was 37.25, taking medalist honors each time out. She eventually tied for 37th at the state finals.
"I started off kind of shaky," Hobbs said of her senior season. "After that 69, I was pretty consistent. I don't know if it was jitters, but that first round wasn't very good. I eventually kept getting better and I made it to state, but I didn't play the best obviously. I felt I consistently improved and got better throughout the season."
This was also a third straight trip to regional for Hobbs, but this time she had company. She helped lead the Lapel team to a second place finish at the Noblesville sectional, qualifying the Bulldogs for regional for the first time in school history. She was also the first Bulldog to win sectional individual medalist when she carded a 74 at Harbour Trees. That, she said, is the real highlight of her senior season.
"That was a huge moment, not just for me but for my teammates and my coach," she said.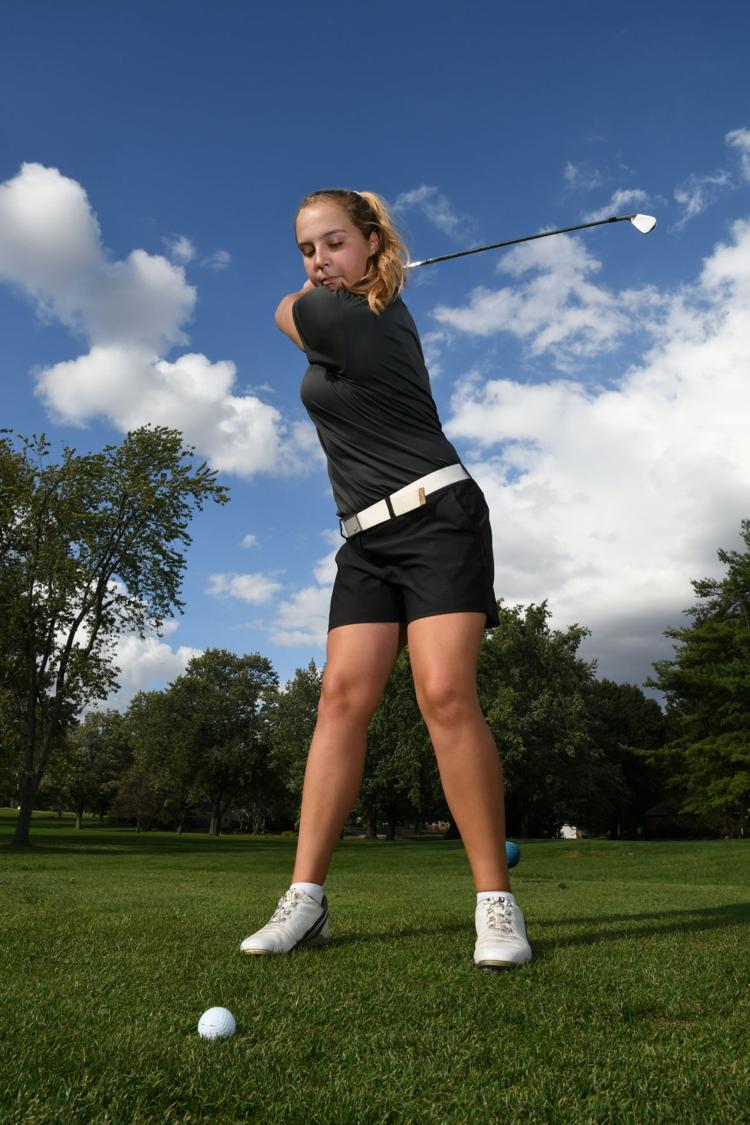 The soft-spoken Hobbs says she has grown personally over her four-year career, not just athletically from a freshman with promise to a two-time state finalist.
"In the very beginning, I was just a shy little freshman, just trying to make it onto the team," she said. "As I grew up, I figured out that I needed to be a leader. I grew stronger, I grew more confident. I achieved a lot of the goals I had for myself, so I'm pretty proud of these four years."
Hobbs will continue her career at Indiana State University where she plans on studying risk management.
"I figure I can make the team a few times as a freshman and go from there," she said.