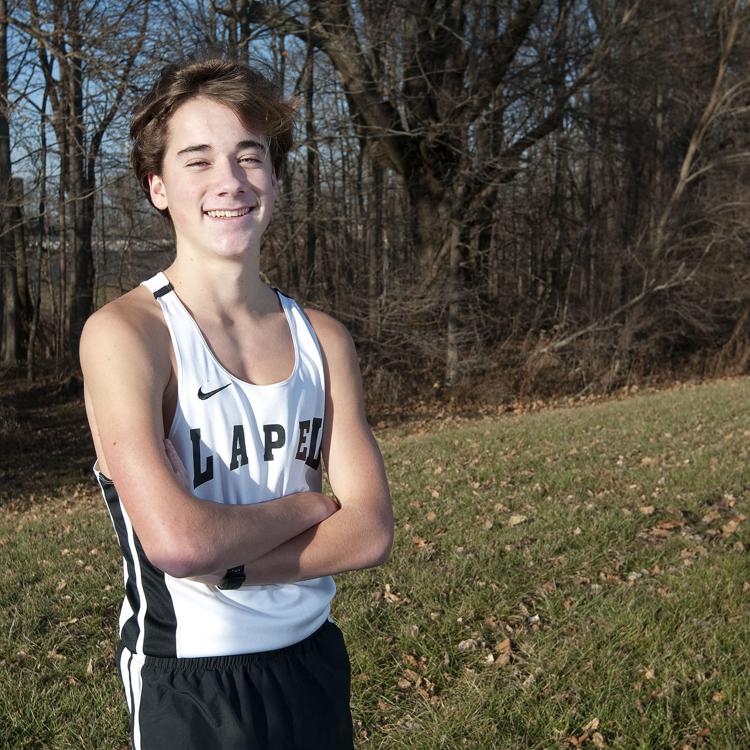 By almost anyone's standards, Luke Combs had a season worthy of the highest grades. But, despite winning almost every race he ran and earning the Herald Bulletin Boys Cross Country Athlete of the Year, he gives himself a B+.
"I think in all of those races where I didn't win … there was something I could have done differently," Combs said.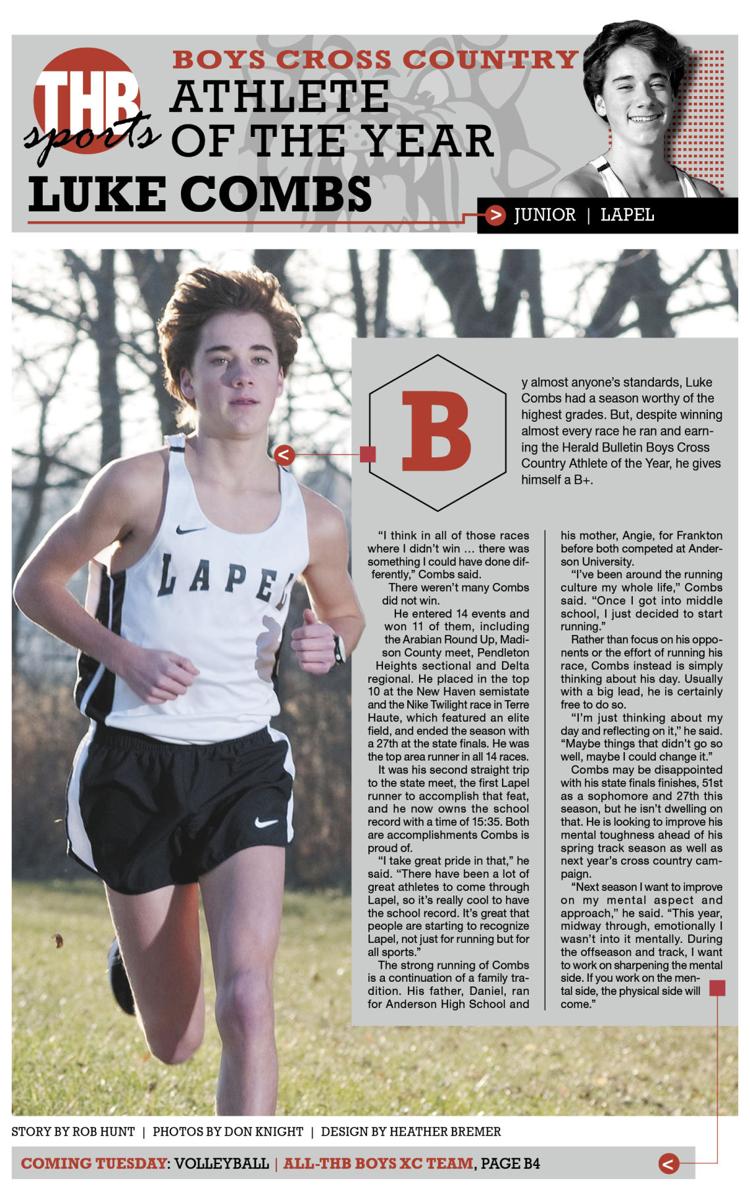 There weren't many Combs did not win.
He entered 14 events and won 11 of them, including the Arabian Round Up, Madison County meet, Pendleton Heights sectional and Delta regional. He placed in the top 10 at the New Haven semistate and the Nike Twilight race in Terre Haute, which featured an elite field, and ended the season with a 27th at the state finals. He was the top area runner in all 14 races.
It was his second straight trip to the state meet, the first Lapel runner to accomplish that feat, and he now owns the school record with a time of 15:35. Both are accomplishments Combs is proud of.
"I take great pride in that," he said. "There have been a lot of great athletes to come through Lapel, so it's really cool to have the school record. It's great that people are starting to recognize Lapel, not just for running but for all sports."
The strong running of Combs is a continuation of a family tradition. His father, Daniel, ran for Anderson High School and his mother, Angie, for Frankton before both competed at Anderson University.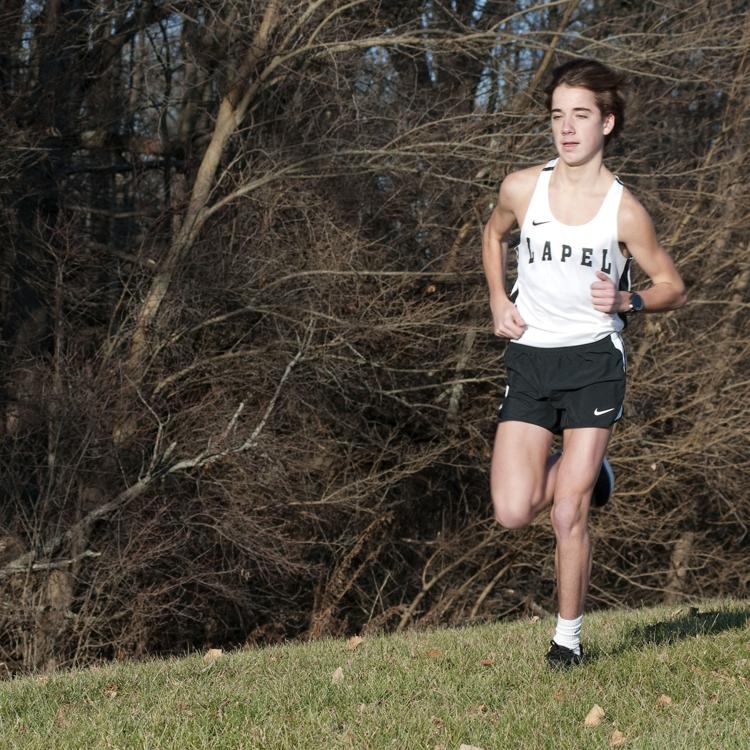 "I've been around the running culture my whole life," Combs said. "Once I got into middle school, I just decided to start running."
Rather than focus on his opponents or the effort of running his race, Combs instead is simply thinking about his day. Usually with a big lead, he is certainly free to do so.
"I'm just thinking about my day and reflecting on it," he said. "Maybe things that didn't go so well, maybe I could change it."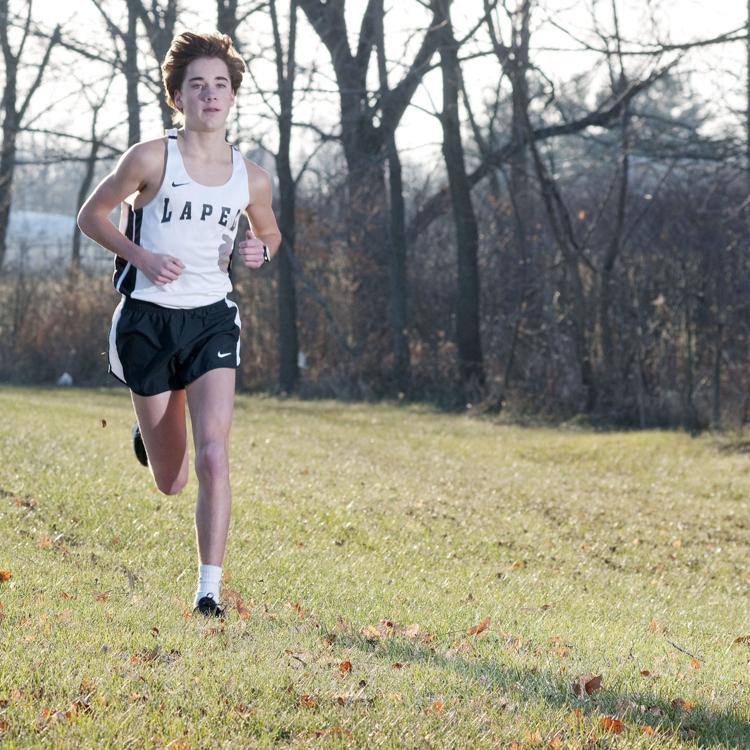 Combs may be disappointed with his state finals finishes, 51st as a sophomore and 27th this season, but he isn't dwelling on that. He is looking to improve his mental toughness ahead of his spring track season as well as next year's cross country campaign.
"Next season I want to improve on my mental aspect and approach," he said. "This year, midway through, emotionally I wasn't into it mentally. During the offseason and track, I want to work on sharpening the mental side. If you work on the mental side, the physical side will come."