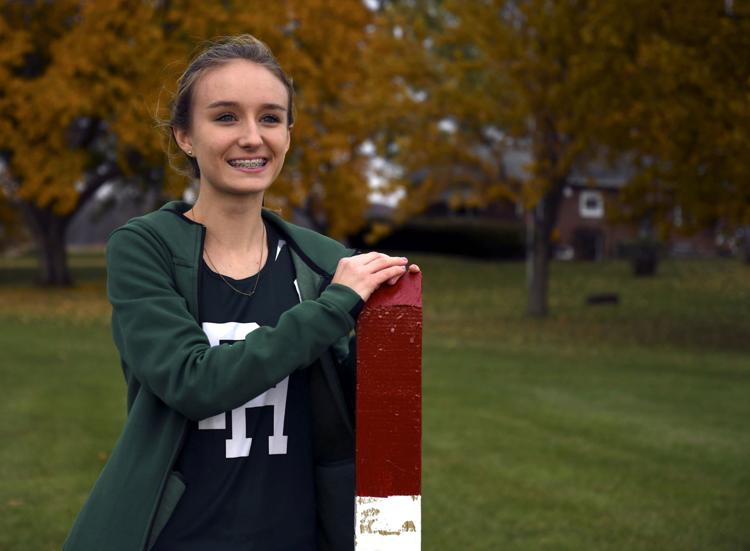 Throughout the 2018-19 season, the Pendleton Heights girls cross country team boasted a strong stable of freshman runners. The group took turns, almost on a weekly basis, running out front.
But, during the highly competitive postseason, one stood out, not just on the team but for the entire area. As a result, Katie Jones becomes the first freshman to win Herald Bulletin Athlete of the Year recognition, claiming this year's prize for girls cross country.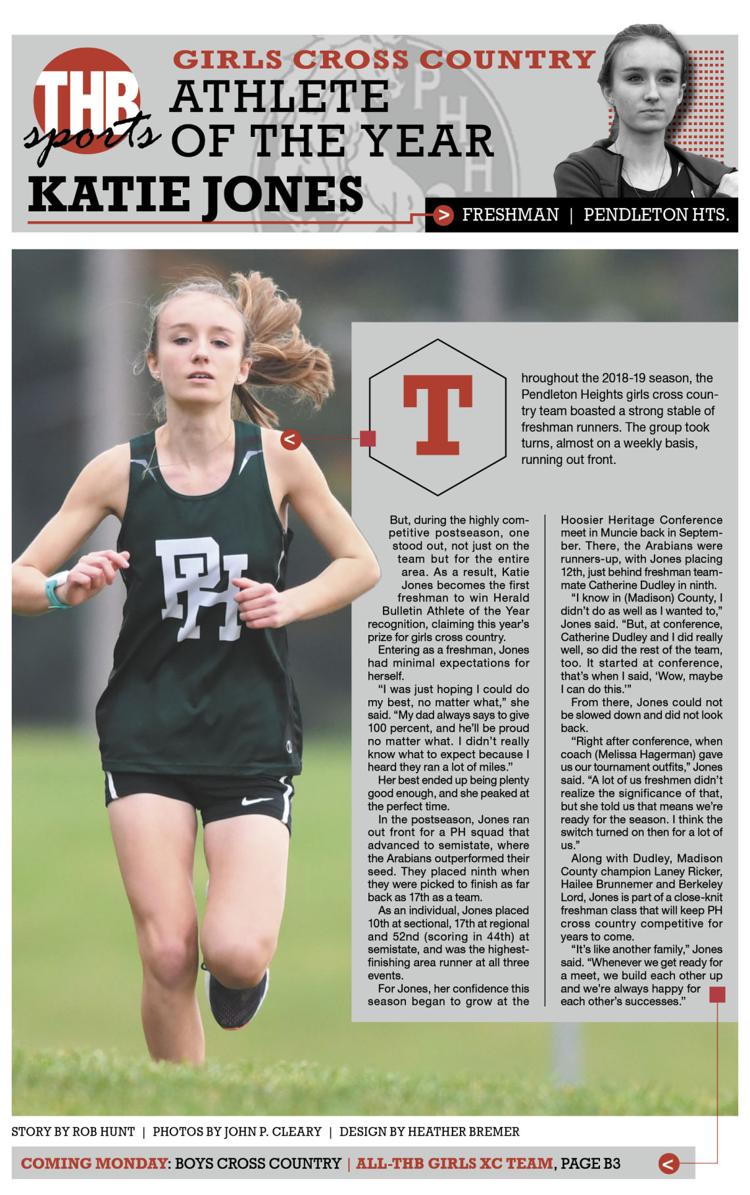 Entering as a freshman, Jones had minimal expectations for herself.
"I was just hoping I could do my best, no matter what," she said. "My dad always says to give 100 percent, and he'll be proud no matter what. I didn't really know what to expect because I heard they ran a lot of miles."
Her best ended up being plenty good enough, and she peaked at the perfect time.
In the postseason, Jones ran out front for a PH squad that advanced to semistate, where the Arabians outperformed their seed. They placed ninth when they were picked to finish as far back as 17th as a team.
As an individual, Jones placed 10th at sectional, 17th at regional and 52nd (scoring in 44th) at semistate, and was the highest-finishing area runner at all three events.
For Jones, her confidence this season began to grow at the Hoosier Heritage Conference meet in Muncie back in September. There, the Arabians were runners-up, with Jones placing 12th, just behind freshman teammate Catherine Dudley in ninth.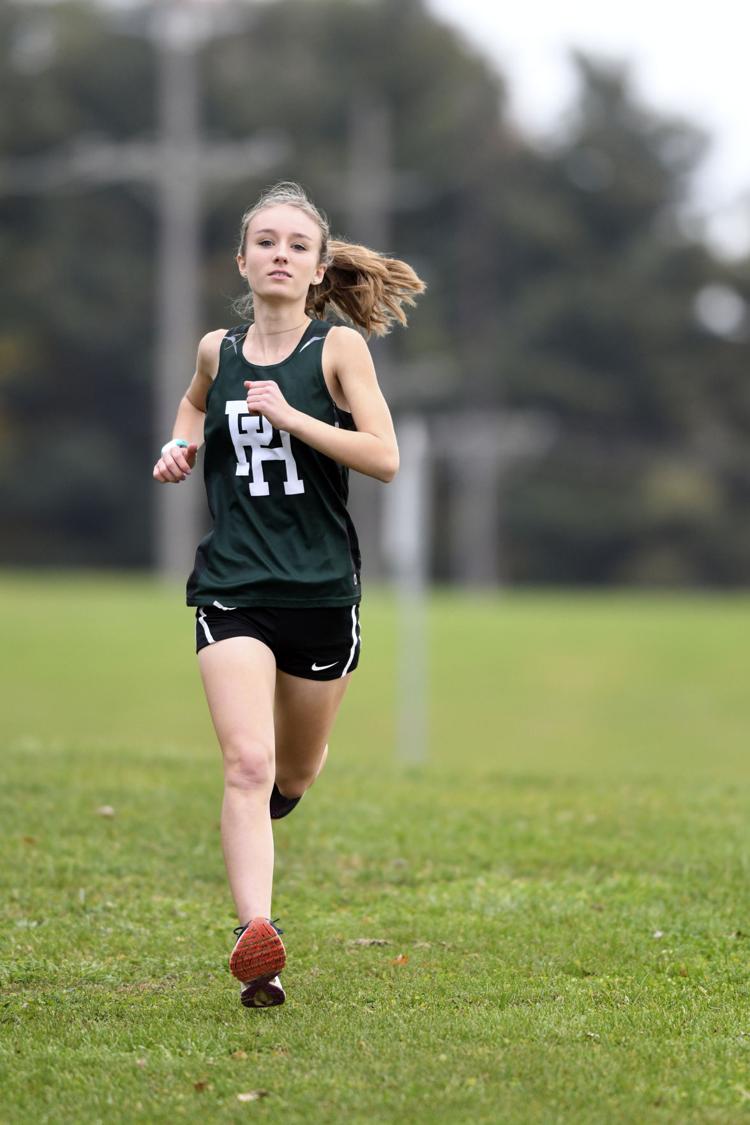 "I know in (Madison) County, I didn't do as well as I wanted to," Jones said. "But, at conference, Catherine Dudley and I did really well, so did the rest of the team, too. It started at conference, that's when I said, 'Wow, maybe I can do this.'"
From there, Jones could not be slowed down and did not look back.
"Right after conference, when coach (Melissa Hagerman) gave us our tournament outfits," Jones said. "A lot of us freshmen didn't realize the significance of that, but she told us that means we're ready for the season. I think the switch turned on then for a lot of us."
Along with Dudley, Madison County champion Laney Ricker, Hailee Brunnemer and Berkeley Lord, Jones is part of a close-knit freshman class that will keep PH cross country competitive for years to come.
"It's like another family," Jones said. "Whenever we get ready for a meet, we build each other up and we're always happy for each other's successes."