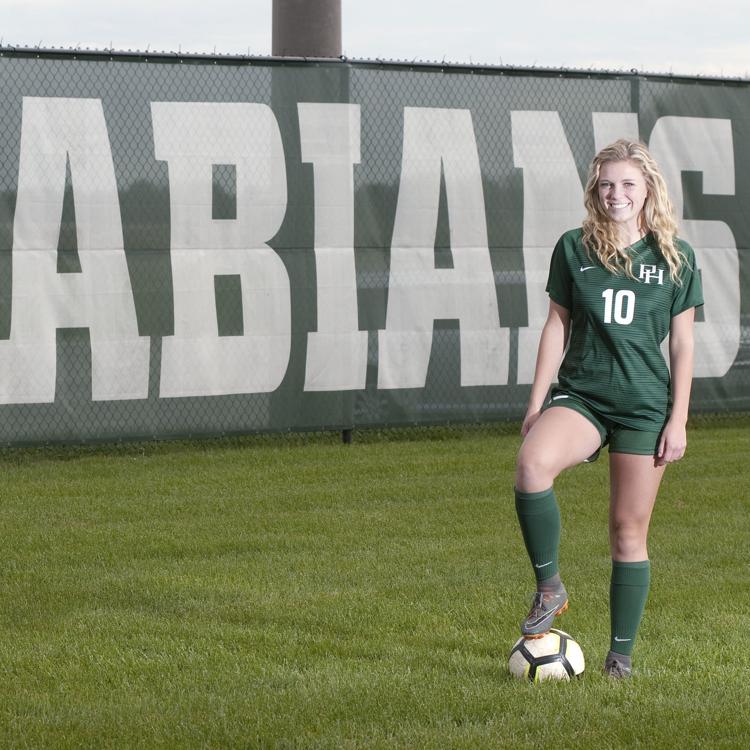 All the 2017-18 Girls Soccer Athlete of the Year did as an encore was further establish herself as the greatest offensive player in Pendleton Heights history and bring her team within five minutes of winning a sectional championship. As a result, Arabians senior Taylor Fort is a repeat winner as the 2018-19 Girls Soccer Athlete of the Year.
Fort earned All-HHC honors all four years and was the conference player of the year this year while earning third team all-state honors as well.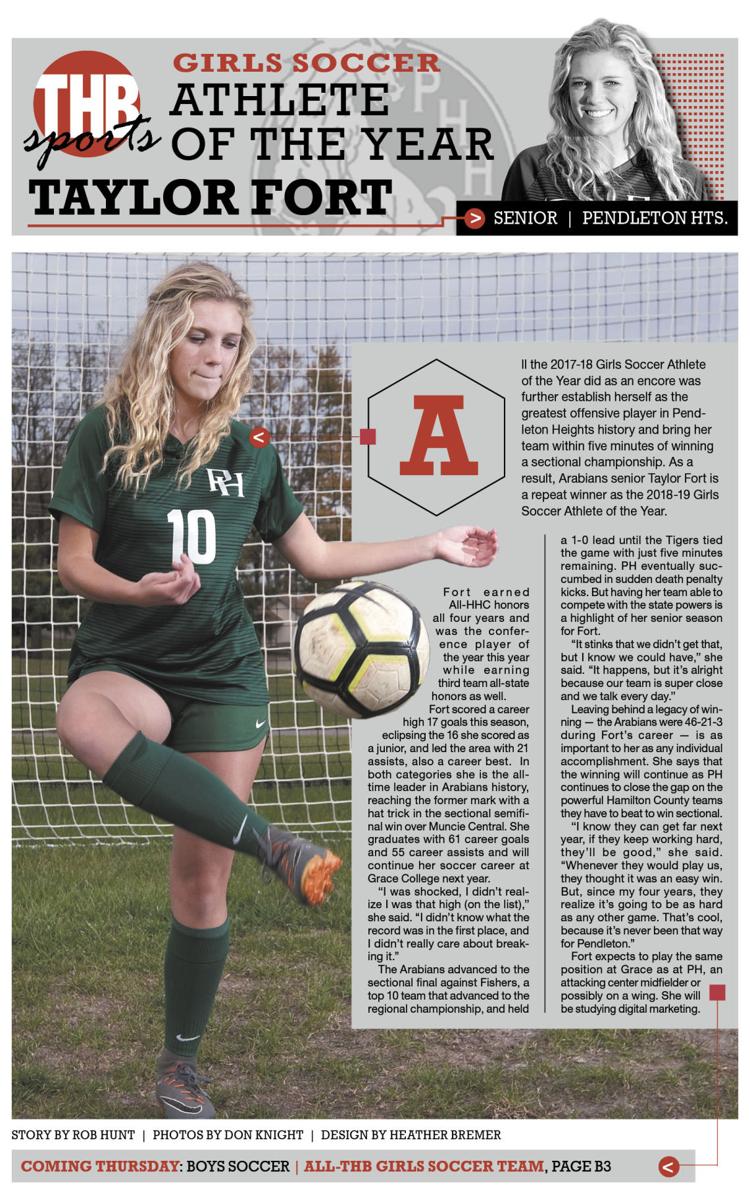 Fort scored a career high 17 goals this season, eclipsing the 16 she scored as a junior, and led the area with 21 assists, also a career best. In both categories she is the all-time leader in Arabians history, reaching the former mark with a hat trick in the sectional semifinal win over Muncie Central. She graduates with 61 career goals and 55 career assists and will continue her soccer career at Grace College next year.
"I was shocked, I didn't realize I was that high (on the list)," she said. "I didn't know what the record was in the first place, and I didn't really care about breaking it."
The Arabians advanced to the sectional final against Fishers, a top 10 team that advanced to the regional championship, and held a 1-0 lead until the Tigers tied the game with just five minutes remaining. PH eventually succumbed in sudden death penalty kicks. But having her team able to compete with the state powers is a highlight of her senior season for Fort.
"It stinks that we didn't get that, but I know we could have," she said. "It happens, but it's alright because our team is super close and we talk every day."
Leaving behind a legacy of winning — the Arabians were 46-21-3 during Fort's career — is as important to her as any individual accomplishment. She says that the winning will continue as PH continues to close the gap on the powerful Hamilton County teams they have to beat to win sectional.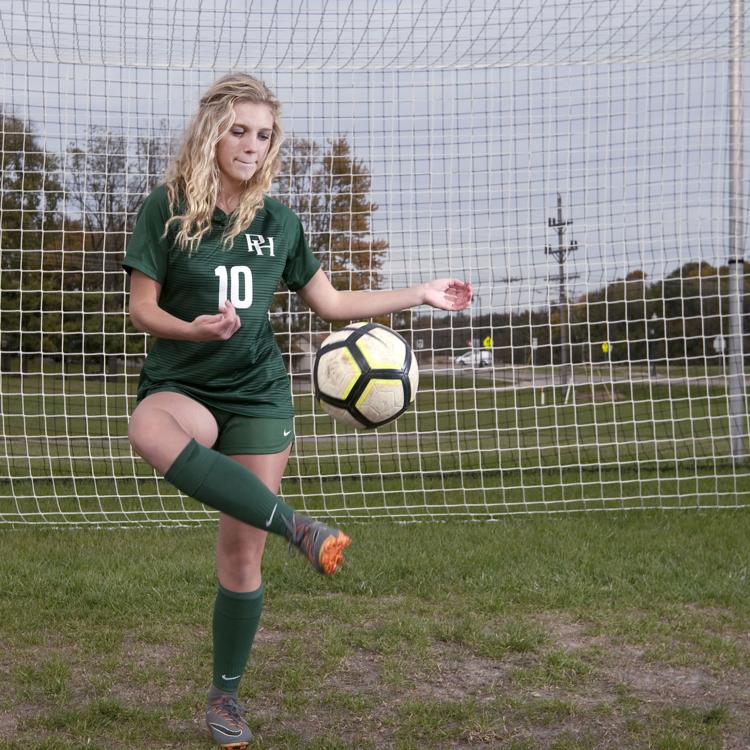 "I know they can get far next year, if they keep working hard, they'll be good," she said. "Whenever they would play us, they thought it was an easy win. But, since my four years, they realize it's going to be as hard as any other game. That's cool, because it's never been that way for Pendleton."
Fort expects to play the same position at Grace as at PH, an attacking center midfielder or possibly on a wing. She will be studying digital marketing.