INDIANAPOLIS — CNHI Sports Indiana's draft grades series continues with the Class of 2016.
Four years after Ryan Grigson led his final draft as the Indianapolis Colts' general manager, just two players remain on the roster.
One is a Pro Bowler, the other was inactive for the entire 2019 season.
Here's a look back at the class: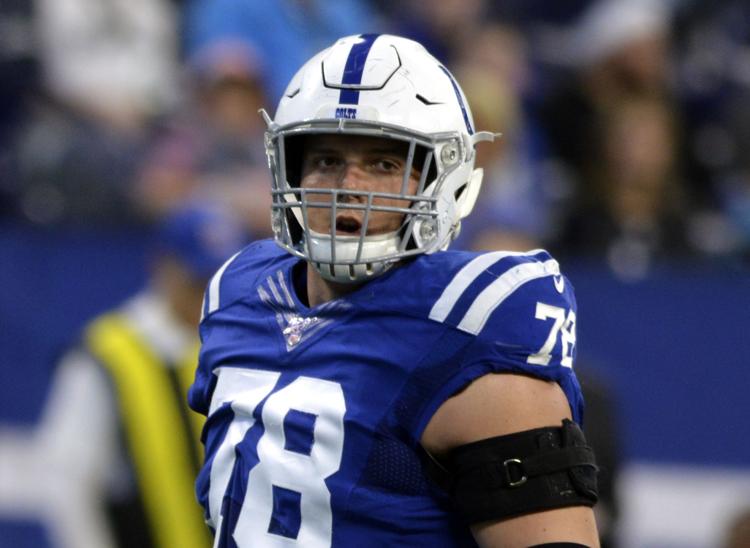 Round 1, Pick 18: Ryan Kelly, C, Alabama
Grade: A-
Summary: Injuries have been a concern, with 13 missed starts in 2017-18 combined, but Kelly has more than lived up to his first-round billing on the field. The former Crimson Tide star was a Pro Bowler for the first time in 2019 and has become a leader on one of the NFL's best offensive lines.
He'll play the 2020 season on the fifth-year option from his rookie contract, and the Colts likely will attempt to work out a long-term extension.
Round 2, Pick 48: Trade
Grade: N/A
Summary: A move down with the Green Bay Packers netted three draft picks – a second-rounder (No. 57 overall), fourth-rounder (125) and seventh-rounder (248) – that made little combined impact. Green Bay used the pick on former IU offensive tackle Jason Spriggs, who appeared in 36 games with nine starts over his first three seasons before spending 2019 on injured reserve. He signed with the Chicago Bears as a free agent this spring.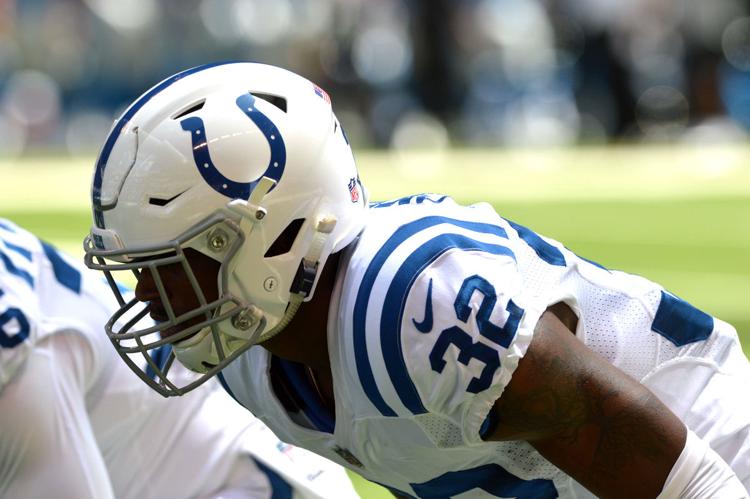 Round 2, Pick 57: T.J. Green, S, Clemson
Grade: D+
Summary: Green's size (6-foot-3, 215 pounds) and versatility intrigued the Colts, but he never found a home. Green was plagued by issues with penalties and bounced around between the safety and cornerback positions. He appeared in 31 games with 11 starts over two seasons and was cut following training camp in 2018.
After going on injured reserve with the Seattle Seahawks in October of that year, Green briefly retired. He returned last season and appeared in one game each for the New Orleans Saints and Carolina Panthers. Green has no career interceptions and just three pass breakups.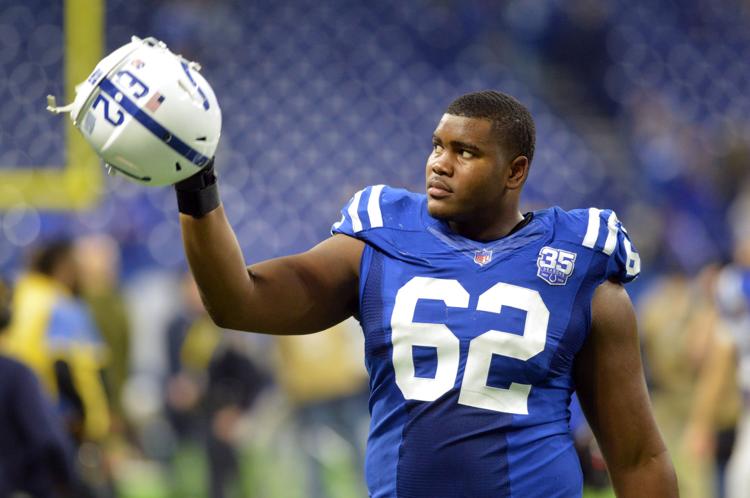 Round 3, Pick 82: Le'Raven Clark, OL, Texas Tech
Grade: C-
Summary: Despite being a healthy scratch for all of 2019, Clark enters the spring as the most likely "swing" tackle behind starters Anthony Castonzo and Braden Smith. He's appeared in 35 games with 12 career starts while playing both tackle spots as well as right guard.
Perennially on the list of potential training camp casualties, the athletic lineman has proven to be an NFL survivor.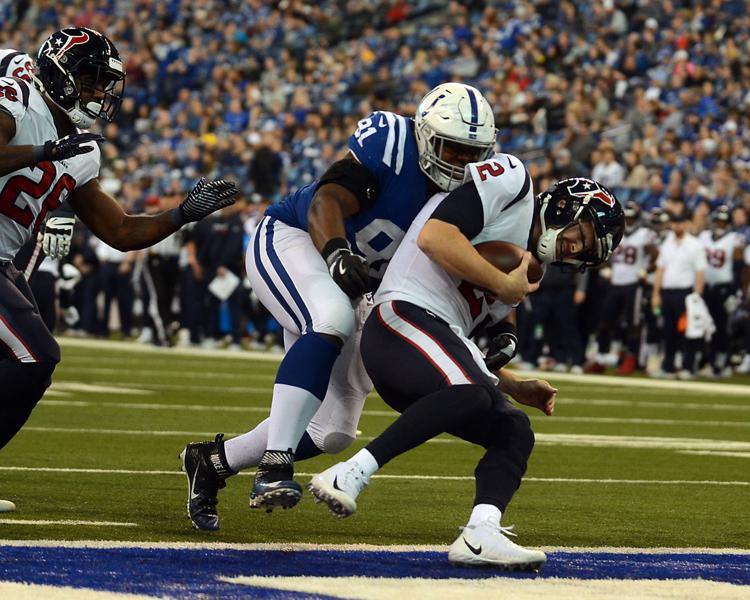 Round 4, Pick 116: Hassan Ridgeway, DT, Texas
Grade: C-
Summary: Traded to the Philadelphia Eagles after three seasons and a defensive scheme change, Ridgeway made just six starts in Indianapolis. He showed flashes of potential with three sacks in 2017 and 4.5 with the Colts overall but could never carve out a consistent role.
In 2019, Ridgeway appeared in seven games with five starts for the Eagles, recording two sacks among eight total tackles.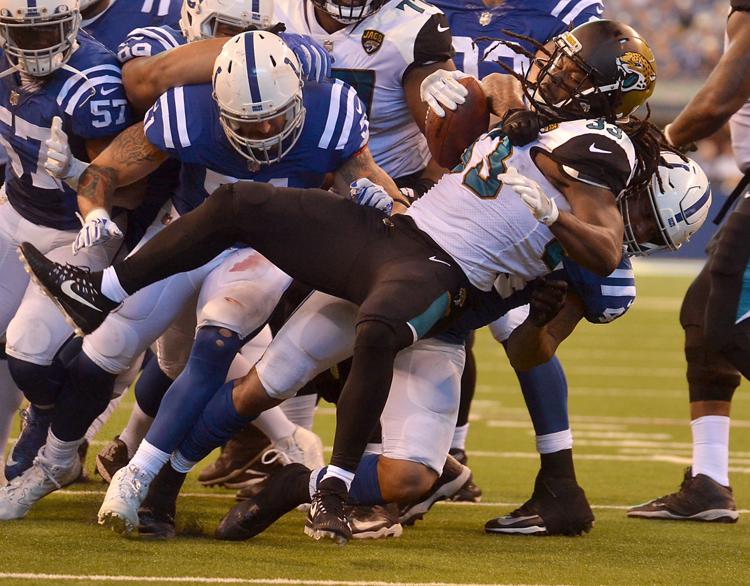 Round 4, Pick 125: Antonio Morrison, LB, Florida
Grade: D+
Summary: A lack of range and mobility made Morrison a poor fit for new defensive coordinator Matt Eberflus' scheme in 2018. After appearing in 31 games with 19 starts over his first two seasons, the inside linebacker was traded to the Packers just before the start of the 2018 regular season.
He appeared in all 16 games with eight starts for Green Bay and made 48 tackles with one sack. But he was cut before the 2019 season. Morrison finished his NFL career with 124 tackles, one sack and one pass breakup.
A Carmel resident, the 25-year-old was charged with felony intimidation last week following allegations of several bizarre encounters in and around his neighborhood.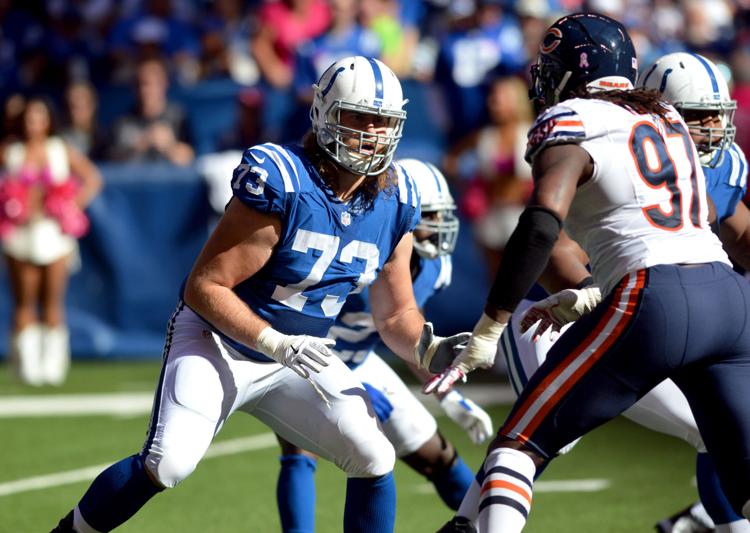 Round 5, Pick 155: Joe Haeg, OL, North Dakota State
Grade: C+
Summary: Haeg carved out a valuable role as an all-purpose lineman with regular-season experience at every front-five position except center. He appeared in 55 games with 35 starts over four seasons before signing with the Tampa Bay Buccaneers as a free agent this spring.
Haeg hopes to compete for the consistent starting role with the Bucs he never quite found in Indianapolis.
Round 6, Pick 194: Trade
Grade: N/A
Summary: This pick was traded to the Oakland Raiders for veteran linebacker Sio Moore in 2015. Moore made four starts with 37 tackles in 16 games with the Colts before being cut in October 2016. He finished that season with the Arizona Cardinals and Kansas City Chiefs and hasn't played in the NFL since.
The Raiders used the pick on Colorado State outside linebacker Cory James, who made 14 starts over two seasons and had 95 tackles.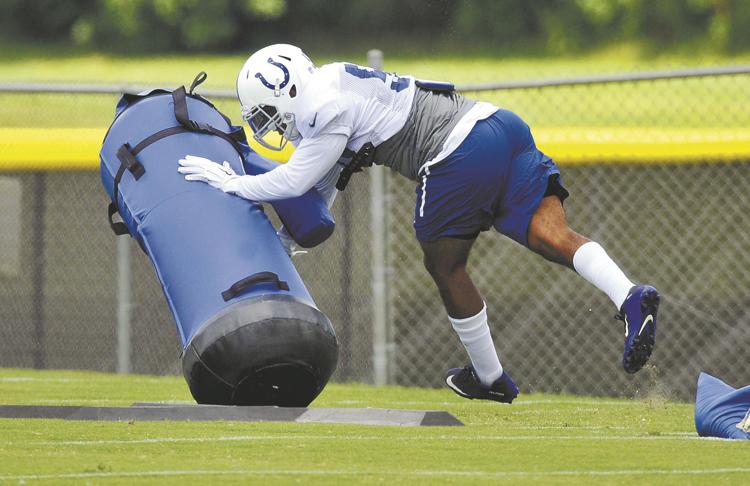 Round 7, Pick 239: Trevor Bates, LB, Maine
Grade: D-
Summary: Bates was added to the practice squad after being cut coming out of training camp and made just one October appearance before being released as a rookie. He bounced around on practice squads for the New England Patriots (where he won a Super Bowl ring) and New York Giants before resurfacing with nine appearances for the Detroit Lions in 2018. The following January he was involved in a bizarre arrest in New York and has not played in the NFL since.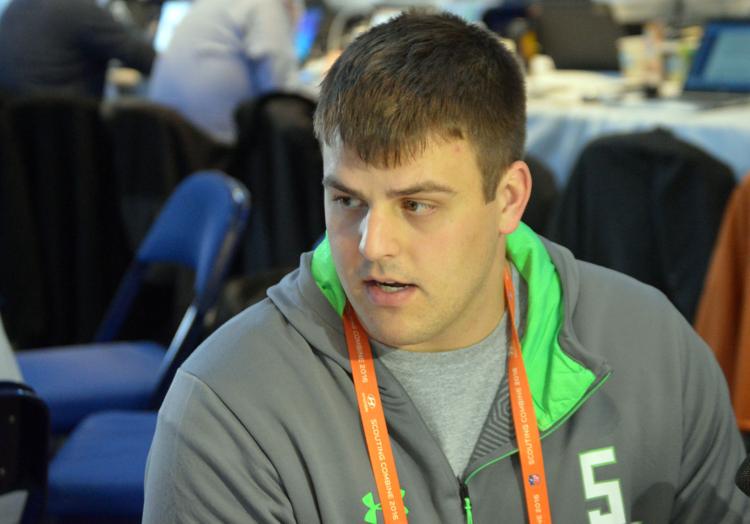 Round 7, Pick 248: Austin Blythe, C, Iowa
Grade: B
Summary: Blythe has proven to be a very solid NFL player, just not in Indianapolis. He appeared in eight games with one start as a rookie before being waived by new general manager Chris Ballard in May 2017.
Blythe caught on as a guard with the Los Angeles Rams where he's made 32 starts in 47 regular-season appearances (and was a starter in Super Bowl 53) over the past three seasons.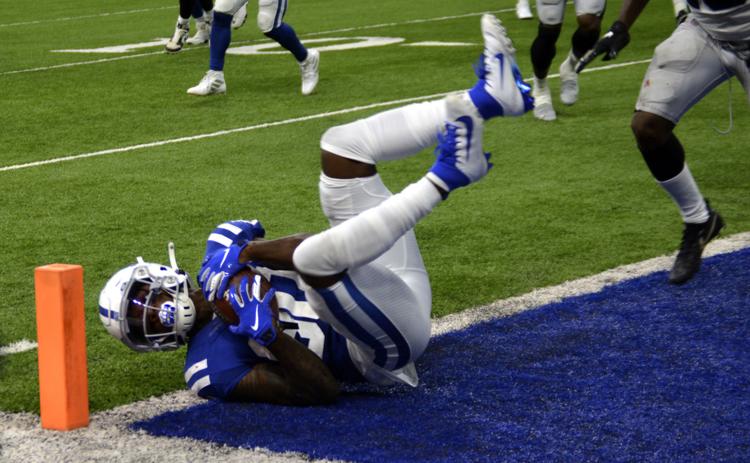 EXTRA CREDIT
Grigson also signed a pair of notable undrafted free agents to complement this class. Wide receiver Chester Rogers (C+) made 22 starts over four seasons and caught 111 passes for 1,221 yards and five touchdowns. He also averaged 9.2 yards on 60 punt returns and is currently a free agent. Running back Josh Ferguson (D+) made 26 appearances over two seasons with the Colts and had 23 catches for 152 yards and 16 carries for 25 yards. He appeared in two games for the Washington Redskins last year with three carries for nine yards.
OVERALL GRADE: C-
Grigson uncovered a pair of regular starters (the bottom-level criteria for draft success), even though only one found that role with the Colts. The rest of the class is a hodge-podge of solid reserves (Haeg, Ridgeway) and outright whiffs (Green, Bates). Taken together, a grade just below break-even feels like the right call.