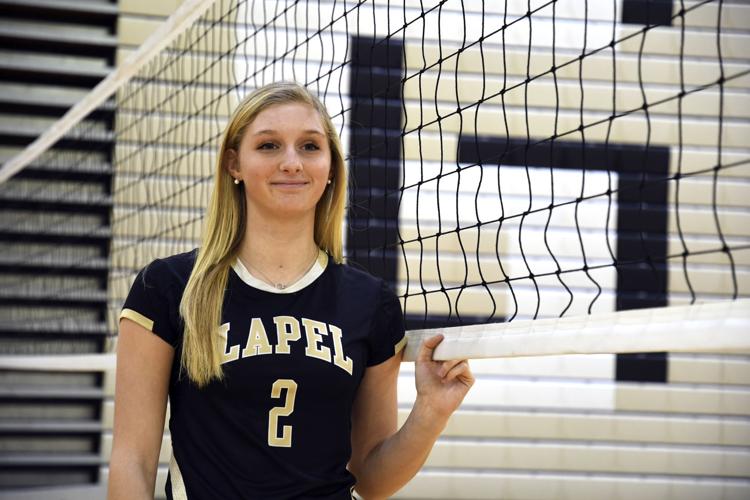 Athletic, tough, intelligent and instinctive are adjectives that have been used to describe Lapel senior setter Isabel Anderson. Not just by her own coaches, but by her opponents as well.
The area leader in assists and the all-time record holder for her school was not solely defined by her ability to set her teammates up for kills. Her complete game led the Bulldogs to their most successful season to date, making Anderson the Herald Bulletin's 2018 Volleyball Athlete of the Year.
This season, Anderson recorded 821 assists, 303 digs, 78 service aces and 27 total blocks. Last year, she became Lapel's all-time leader in assists before passing 2,000 for her career in 2018, a number she credits her teammates for.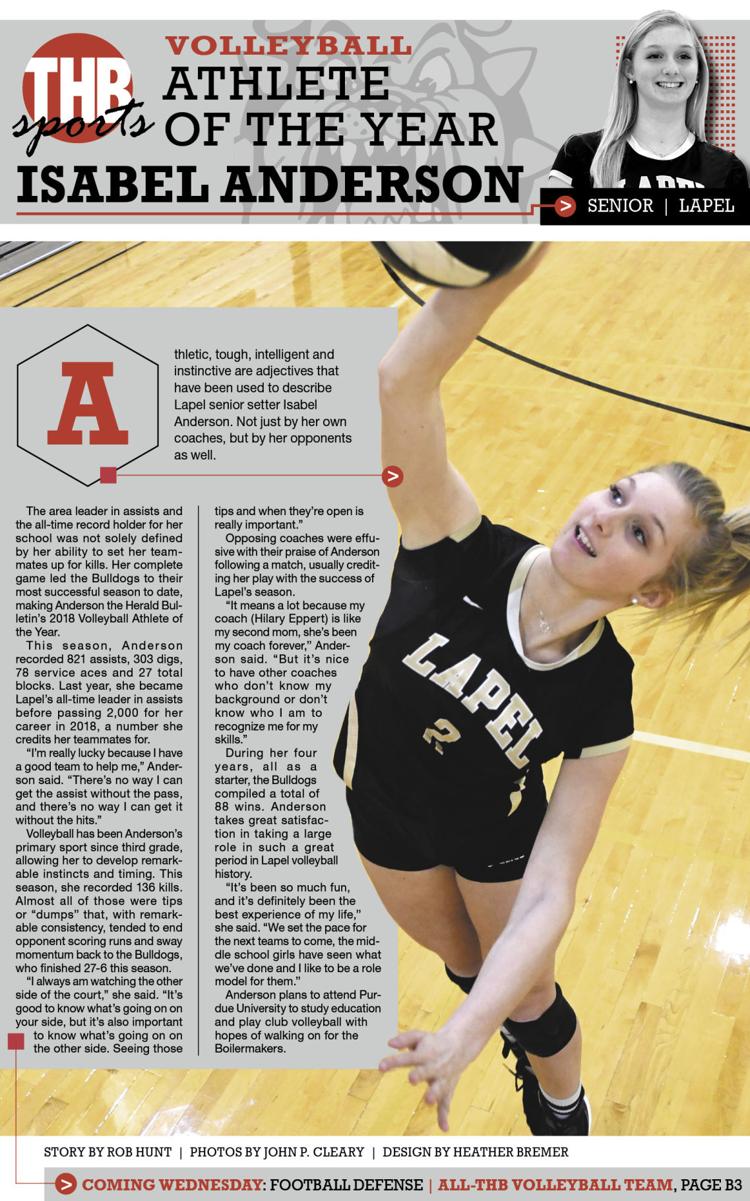 "I'm really lucky because I have a good team to help me," Anderson said. "There's no way I can get the assist without the pass, and there's no way I can get it without the hits."
Volleyball has been Anderson's primary sport since third grade, allowing her to develop remarkable instincts and timing. This season, she recorded 136 kills.Almost all of those were tips or "dumps" that, with remarkable consistency, tended to end opponent scoring runs and sway momentum back to the Bulldogs, who finished 27-6 this season.
"I always am watching the other side of the court," she said. "It's good to know what's going on on your side, but it's also important to know what's going on on the other side. Seeing those tips and when they're open is really important."
Opposing coaches were effusive with their praise of Anderson following a match, usually crediting her play with the success of Lapel's season.
"It means a lot because my coach (Hilary Eppert) is like my second mom, she's been my coach forever," Anderson said. "But it's nice to have other coaches who don't know my background or don't know who I am to recognize me for my skills."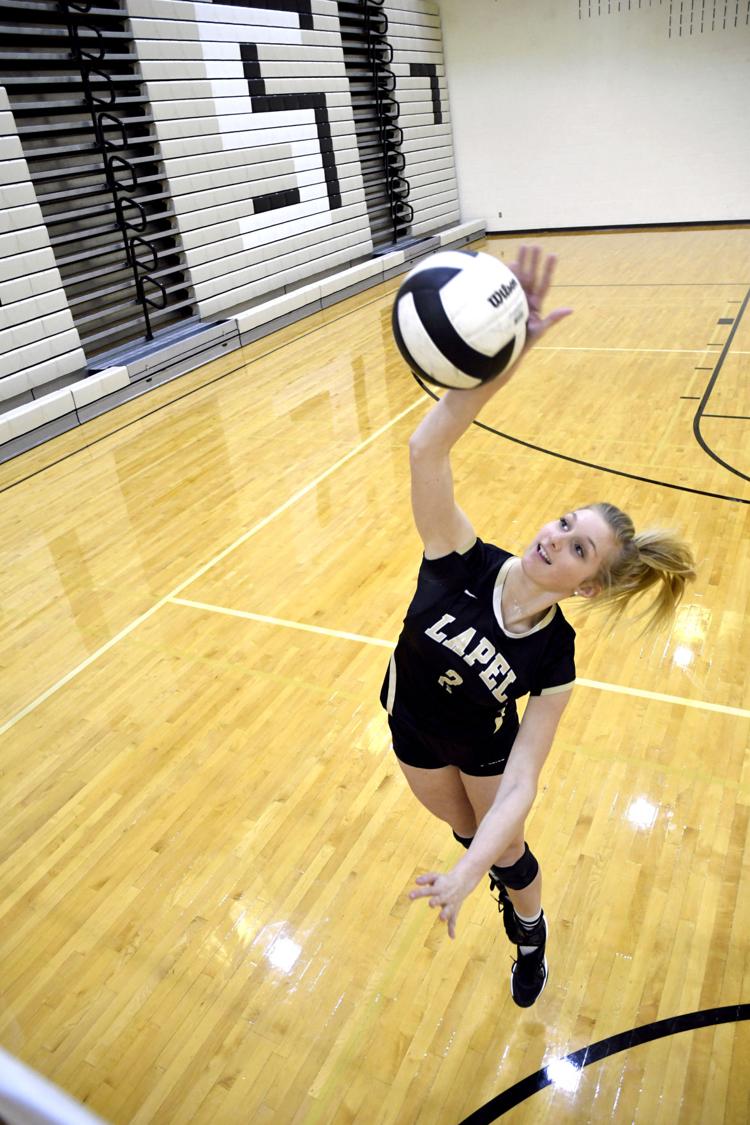 During her four years, all as a starter, the Bulldogs compiled a total of 88 wins. Anderson takes great satisfaction in taking a large role in such a great period in Lapel volleyball history.
"It's been so much fun, and it's definitely been the best experience of my life," she said. "We set the pace for the next teams to come, the middle school girls have seen what we've done and I like to be a role model for them."
Anderson plans to attend Purdue University to study education and play club volleyball with hopes of walking on for the Boilermakers.